Google has launched a new money making app named "Task Mate" which will pay users real money for completing simple tasks. The app is currently being tested in India with a limited user base.
In fact, Google already has a similiar app called "Google Opinion Rewards" with which you can earn rewards by completing surveys but it only offers Google Play credit in return. However, Google's new Task Mate app will allow users to earn real money and cash out by registering their digital wallets or a third party payment partner.
Task Mate is currently in the Beta testing phase in India with a limited user base. Users are required to have a referral code to get started with Google's new app and begin making money by completing various tasks.
So, what kind of tasks are provided? The tasks are categorized as "Sitting" and "Field".
Sitting tasks are the tasks that you can complete without leaving your home, such as transcribing or recording spoken sentences, translating them into your local language, checking shop details and more while the field tasks include taking photos of nearby shops and restaurants.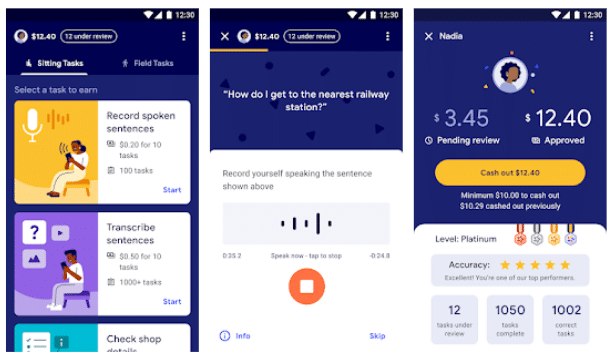 Users will be able to preview the tasks & the price and choose or skip them as they wish. Lastly, they will be paid in their local currency.
What do you think?