The mobile game advertising platform Gamelight is currently one of the fastest-growing UA platforms!
It is the most recent release from LOUD Ventures GmbH, a Hamburg-based mobile game development and publishing company. With its numerous successes in the gaming and entertainment vertical, the company's previous mobile apps reached the TOP 10 highest-grossing and free apps ranking in more than 30 countries, including the US, UK, DE, and FR.
Gamelight collaborates with leading mobile game publishers worldwide, providing them with loyal gaming users. Its' user-friendly self-serve dashboard gives advertisers full control over their user acquisition campaigns, with access to comprehensive data sets and the ability to customise their targeting options to acquire the most suitable users for their games.
The platform uses advanced targeting features, such as age and gender, competitor games, and lookalike targeting, to suggest the most suitable games to users. In addition, it optimises ad campaigns to achieve the highest ROAS and Retention Rate.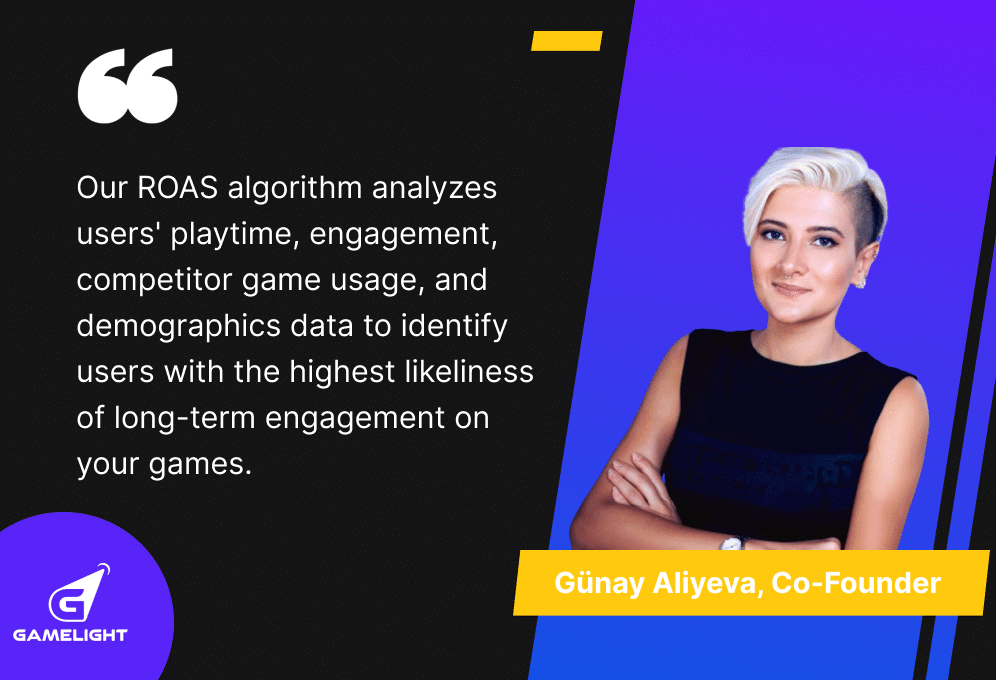 Gamelight's Co-Founder Günay says: "Gamelight's algorithm analyses users' playtime, engagement, competitor game usage & demographics data to identify users with the highest likeliness of long-term engagement on our partners' games."
Co-Founder Florian added: "We have exclusive access to the said data points, which puts us in a clear advantage over other UA sources that are simply connected to 3rd party apps."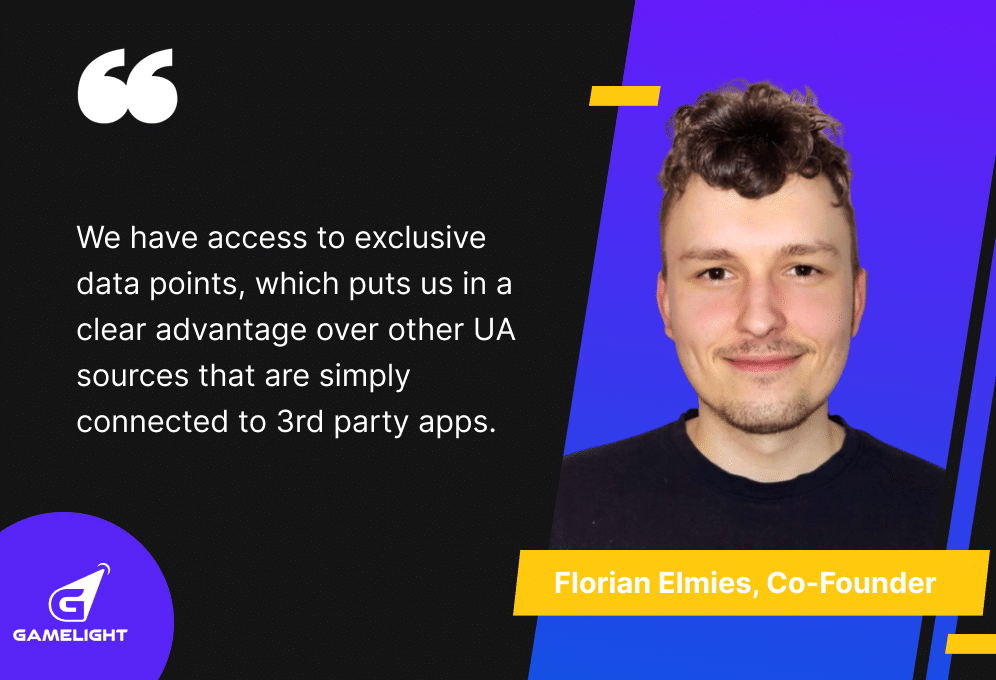 Gamelight's advertising network is proving to be highly successful, with a 100% advertiser retention rate and a 0% churn rate. Gamelight's rewarded playtime model motivates gamers to play the game and earn points, resulting in a unique loyalty program that attracts a committed fanbase for featured games. This approach has successfully acquired and retained users for Gamelight's clients and has proven to be a very strong high ROAS ad channel.
Explore the Gamelight dashboard and its unique features HERE.
To talk to one of Gamelight's mobile game marketing experts, write to partners@gamelight.io