Facebook has released a blog post announcing that Facebook Gaming creators have earned over 5 billion Stars, which equal to $50 million, in 2020.
Facebook Stars are Facebook Gaming's currency which players can purchase with real money and support FB Gaming streamers, just like Twitch's Bits. For every Star streamers receive, Facebook pays them $0.01 USD.
"Our creators continue to grow their communities and have reached new heights. Over the past year, gaming creators have received more than 5 Billion Stars, equal to $50M USD." said Facebook in its recent blog post.
The company also announced that it has over 2000 creators who make more than $1,000 every month on it's platform.
"We're continuing to see rapid growth, and more and more creators are seeing meaningful revenue — we currently have more than 2000 creators making more than $1,000 per month from Stars, Fan Subscriptions and ads."
To celebrate its milestone, Facebook Gaming has launched a seasonal discount on Stars which started on December 15th and will end on January 1st. For 17 days, users will be able to purchase Stars with discounted prices, get a unique badge for sending Stars and send the Hand Raise virtual gift.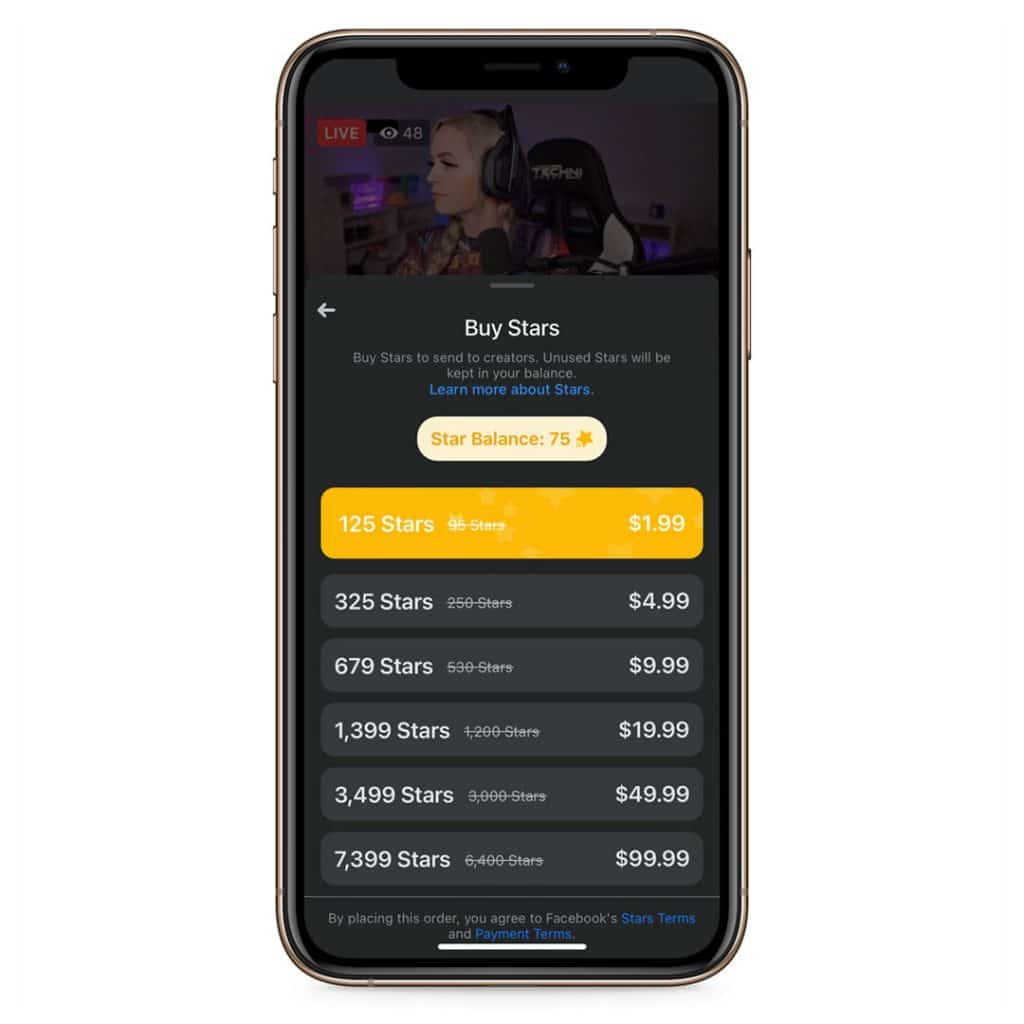 Facebook has also launched two new monetization features in chat including highlighted Star comments and pinned Large Stars sends making it easier for creators to see and interact with who send them Stars during live streams . These features are currently in the testing phase and will be rolled out to all FB Gaming users soon.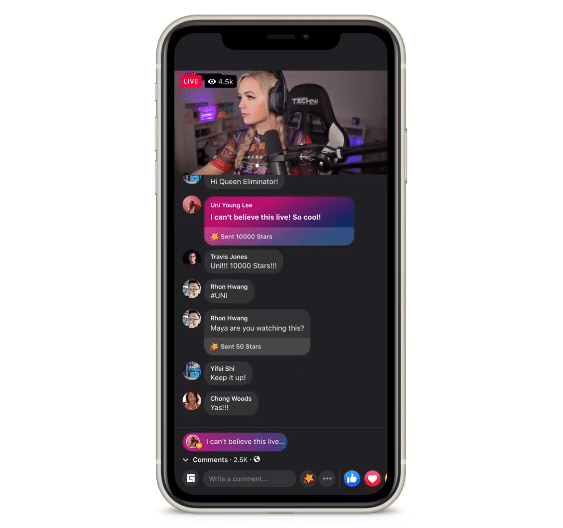 Lastly, the company has launched new animations and graphics for virtual gifts which are now available to all FB Gaming users.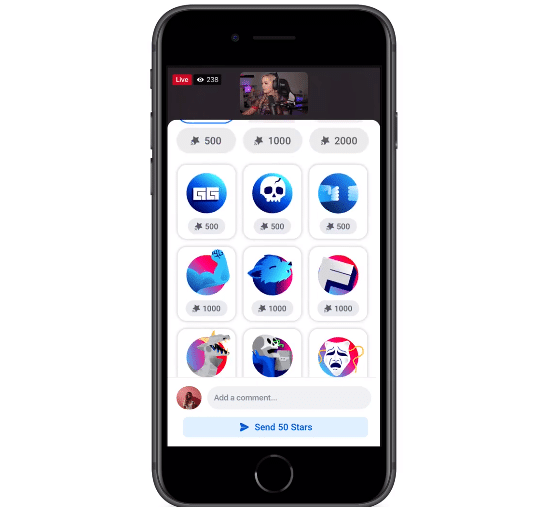 Facebook launched its own gaming platform in June 2018. The app was released on Google Play Store in April 2020 and on the App Store in August 2020. However, the company released the app on the iOS market without instant games condemning Apple's App Store policies.
In October, Facebook Gaming launched several cloud streaming apps on Android and Web, including Asphalt 9: Legends, Mobile Legends: Adventure and more enabling users to play without having to download them.