DoubleVerify recently announced the discovery of "ViperBot," a sophisticated ad fraud scheme that attempts to steal over $8 million each month in ad spend across connected television (CTV) and mobile video. 
ViperBot works by stripping and redirecting verification tags, which allows fraudsters to evade detection and spoof premium video inventory on both CTV and mobile apps. Although ViperBot is presently active, its peak activity occurred over the busy holiday season between Q4 2021 and Q1 2022. During this time, there were spikes when ViperBot spoofed up to 85 million requests a day.
In a detailed factsheet, DoubleVerify explained the ViperBot fraud scheme's working mechanism as follows:
When an impression renders, an ad tracking pixel fires reporting to an ad server while a verification pixel fires reporting to verification vendors. Fraudsters use "verification stripping" to remove verification tags and interrupt network calls between an ad server and measurement provider.
This method, however, typically results in reporting discrepancies between the ad server and verification provider. With ViperBot, fraudsters have introduced a new layer of sophistication in an effort to evade detection. Rather than removing verification tags entirely, the fraudsters built an elaborate system that redirects verification calls through real devices.
As a result, verification providers and advertisers are getting different data, as shown in Diagram 1. Advertisers receive spoofed information while verification providers see data about a real app/device – making that data appear legitimate.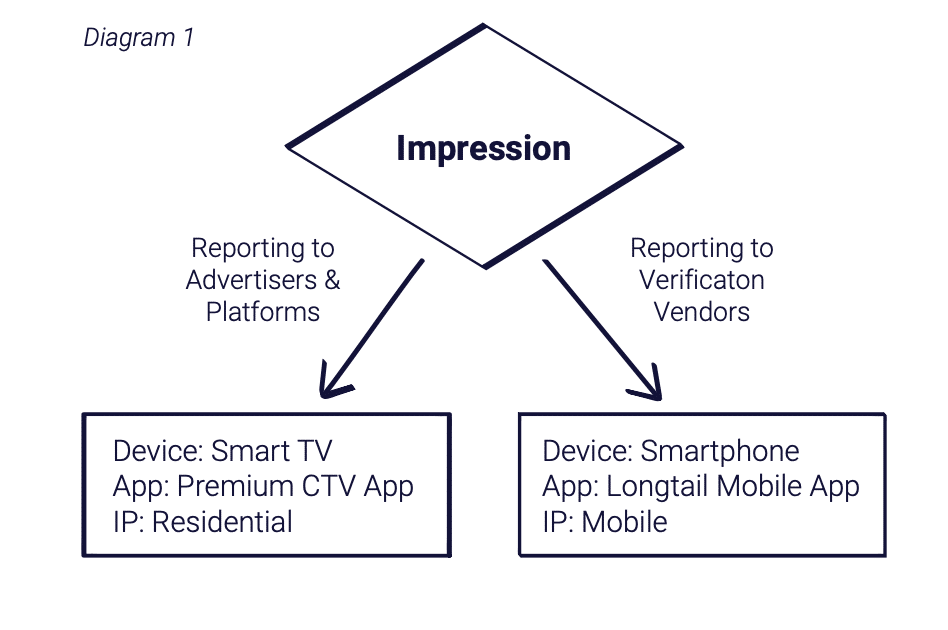 "ViperBot is one of the most sophisticated fraud schemes that DV has ever identified," said Mark Zagorski, CEO at DoubleVerify. "The dynamic nature of fraud schemes underscores the fact that advertisers need a partner who is laser-focused on protecting their interests – and who operates independent of the media transaction to remain neutral when determining the quality of inventory," said Mark Zagorski, CEO at DoubleVerify. "Efficient and transparent media buying leads to better outcomes for brands. By uncovering ViperBot, we are able to give brands greater confidence in their digital investment while ensuring campaign performance."