Popular chat app Discord announced that creators in the United States will now be able to monetize their servers by offering premium subscriptions "in exchange for unique roles, perks, and benefits".
In fact, Discord creators are already able to generate income from their servers, but they usually head to third party platforms like Patreon to do so. Using the new feature, which the company first announced as "premium memberships" last year and has been testing for about a year now, creators in the US will no longer need to lean on any other platform to create their premium tiers and make money from them.
The feature, now renamed to "server subscriptions", will let them create monthly plans with a price range of $2.99 – $199.99. Discord will take a 10% cut from their revenue while they will receive the remaining 90%.
In order to start selling server subscriptions on Discord, creators will be required to based in the US (for now), has a good standing account that hasn't violated the platform's Terms of Service or Community Guideline, and agree to its updated Monetization Terms and Server Subscriptions Policy.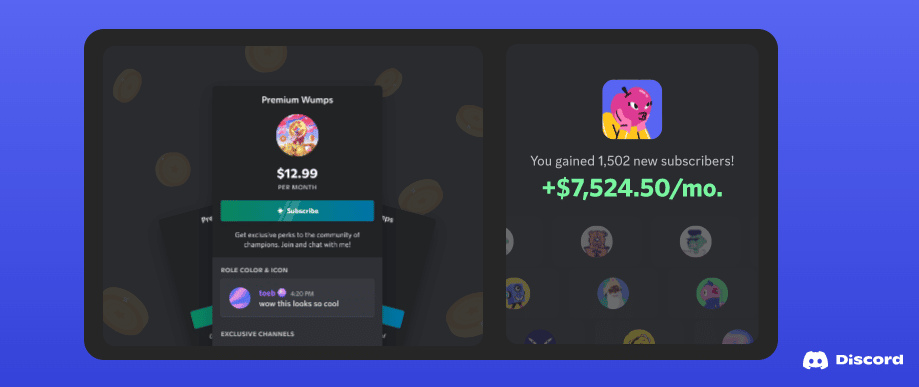 In addition to the server subscriptions feature, Discord also launched its "Creator Portal" where it now offers resources and case studies for those who are planning to use the new feature.