Germany and the United Kingdom will be the fifth and sixth gaming markets in the world this year in terms of gaming revenue, generating $6.6 billion and $5.5 billion respectively, according to new data from Newzoo.
Nearly 75% of the population in both countries aged 10-65 are game enthusiasts, Newzoo said. While the majority of them engage with games through playing, more than a third of them also watch gaming-related content.
Per report, there are now 49.8 million players in Germany and 39.1 million players in the United Kingdom. In both countries, 54% of players are male and 45% are female. In addition, more than 30% of players are between the ages of 21 and 35.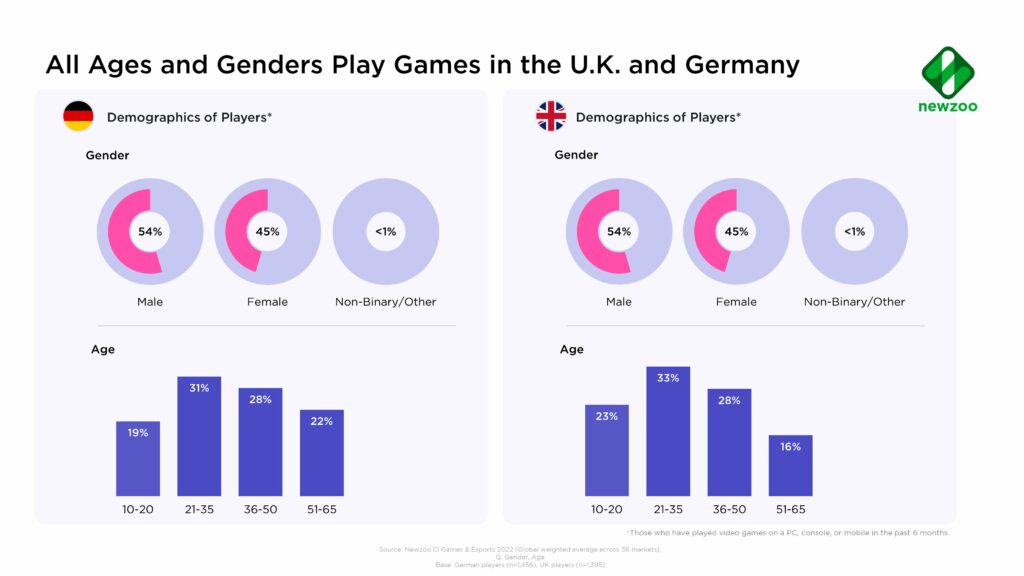 Mobile is the most common platform in both countries
Mobile is the most common platform for playing video games in both the United Kingdom and Germany, with 46% of UK gamers and 43% of those in Germany playing titles on their mobile devices. When it comes to console gaming, it is more common among players in the UK (41%) than it is in Germany (34%).
The company also asked users which platform they prefer most to play games, and 33% of them in both countries said they prefer mobile devices. Meanwhile, 43% of British players said games consoles are their favorite, compared to 33% in Germany.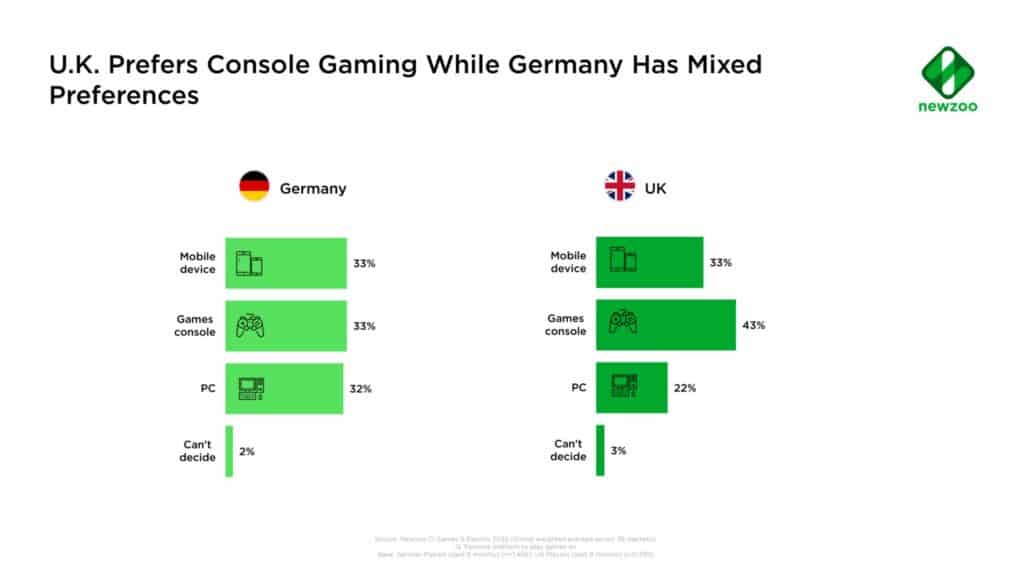 The report also revealed that 64% of both British and German players spend money on video games, mostly for catching good deals like special offers, unlocking premium content and playing with their family and friends.
According to another recent report from Newzoo, global games market will decline 4.3% to $184.4 billion this year.