Dealmaking activity in the video game industry amounted to $55.7 billion in total deal value across 782 transactions in 2022, down 24.9% as compared to 2021, according to the latest InvestGame report. 
M&A activity increased by 7% in 2022, with the value of closed deals exceeding $41 billion, while private investments fell 16% and public offerings 82% in value compared to last year. Per the report, M&A activity in the video game industry scored $71.2 billion in the last three years. This data does not include incomplete deals such as Microsoft's acquisition of Activision Blizzard for $68.7 billion.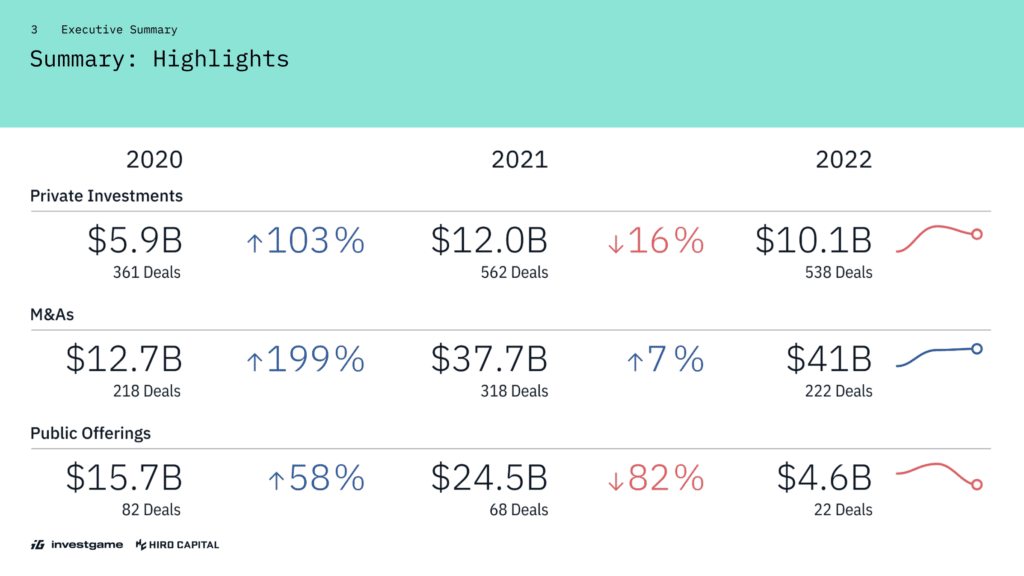 The report expects that M&A activity will slow down in 2023, which is likely to be caused by a decrease in exit valuations and a lack of scalable targets. Nevertheless, it is still expected to stay at a healthy level, well above pre-pandemic levels.
Mobile gaming peaked in 2020 and 2021, but has since declined significantly in 2022 due to the impact of post-IDFA reality. There has been a preference shift in focus, from mobile studios (representing ~50% of the deal value in 2021) towards PC & Console developers and mobile assets purchases recently.
Public takeovers have become a common phenomenon for the market recently. Per the report, this trend seems to continue in 2023 with the most recent Playtika bid for Rovio.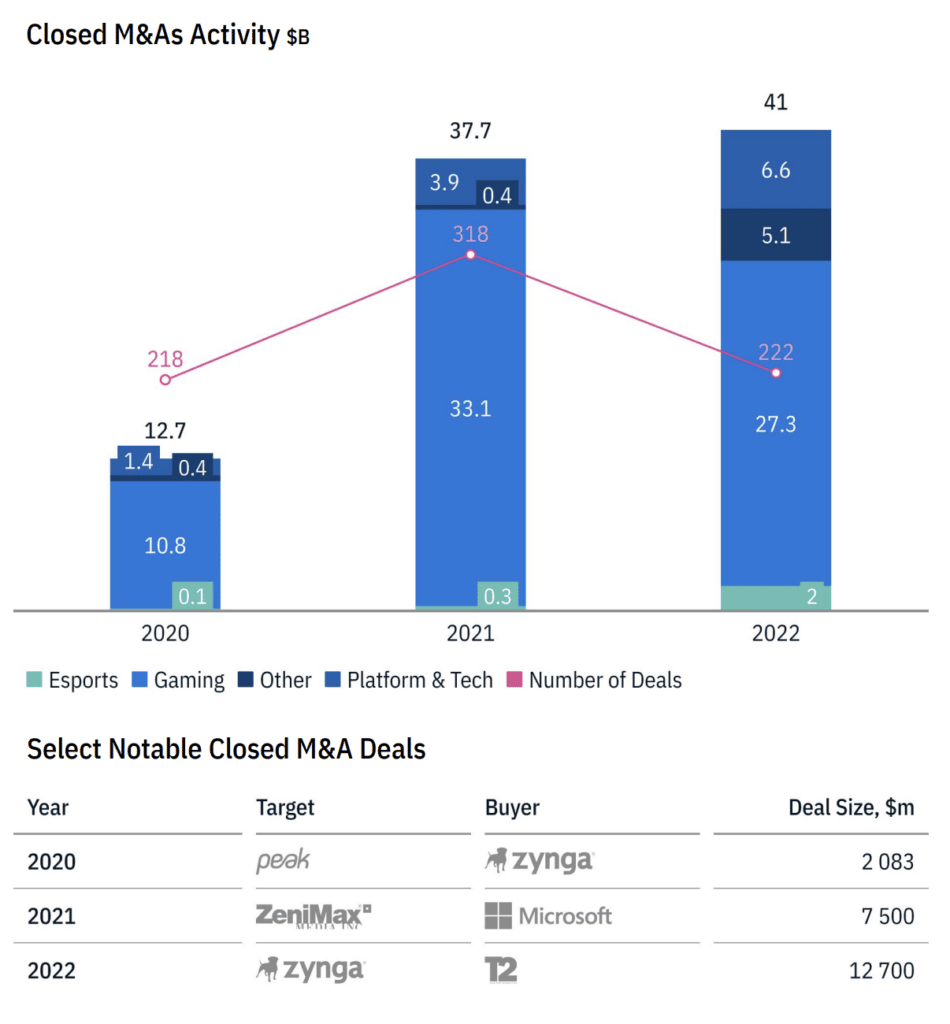 North America accounted for $39.3 billion of total M&A deal value across 238 deals in the last three years, followed by Western Europe ($14.3 billion across 240 deals) and Asia ($9.8 billion across 51 deals). 
"There is potential for a few significant deals to occur in 2023, as the industry continues to consolidate, supported by strong investors' interest and enough cash to pursue transformative deals," the report writes.
Public offerings peaked in 2021, while activity declined the following year. This trend is expected to continue in 2023 as IPO and SPAC windows remain closed and PIPEs become less frequent due to lower transaction multipliers.