After the success of the Axie Infinity game, NFTs and new gaming tokens continue to draw attention in the crypto world. After the DeFi and CeFi projects, it's time for the GameFi trend. The GameFi project, which combines the words Game and DeFi in one word, is a fun and remarkable monetization of the financial mechanisms that users can earn by playing games.
As we know, DeFi is a form of blockchain-based decentralized finance that allows users to use banking services such as lending, time deposits, savings, as crypto by using smart contracts on Ethereum blockchains.
GameFi is a project that brings financial mechanisms to games, allowing users to earn money by playing. One of the main pillars of this project is the 'Play to Earn' system. Play to Earn is a Play-Win model. While the most striking aspect is the emphasis on 'game', it is essentially finance that is important for blockchains.
The rapid development of various Metaverse projects is taking the blockchain industry into a new era. The play-to-win aspect of NFTs has become a trend for blockchain users. GameFi craze defies classic game logic. According to the project, which promises users to win many prizes, playing games is no longer a waste of money, but a way to earn money!
All the best NFT games in this list differ from each other in terms of technology but at the same time they are similar to each other in terms of the benefit they provide: Gamers earn money by collecting different types of in-game assets like warriors, monsters, and rare items. Here, we've put together 5 of the best NFT games for players who want to enter this new world and earn money.
Axie Infinity
Token: AXS
First in our list of the best NFT games is Axie Infinity, an Ethereum-based game that pioneered the "play to earn" culture around the world. Developed by "Sky Mavis", a software company based in Vietnam, in 2018, the number of daily active players of the Axie Infinity game has exceeded 1 million as of August 2021.
Axie Infinity is a game played with creatures called Axie. Axies are unique, unchangeable Tokens that we refer to as NFTs. So when you have an Axie, it will be unique and will belong only to you. Just like Pokemon, Axies have their own types, characteristics and powers. In order to play the game, you must have 1 team of 3 Axies.
The nature of the Axie Infinity game is based on combat. With the team you set up, you can enter into battles in 2 different modes called Adventure and Arena, and you can earn a very valuable Token, called SLP, which is listed on the world's largest crypto money exchange Binance, every day.
In order to start playing the Axie Infinity game, you first need to have 2 crypto wallets named Metamask and Ronin. Metamask is one of the most widely used crypto wallets globally, while Ronin is an interim Ethereum-compatible wallet developed to strengthen the internal dynamics of the game. You can install these 2 wallets in your browser and connect MetaMask wallet with the Ronin.
Gods Unchained
Token: GODS
Gods Unchained, an NFT-based card game based on the play-to-earn model, was developed by Immutable. As a free-to-play trading card game similar to Magic: The Gathering Arena, Gods Unchained allows players to earn the native GODS token.
There are many different cards that players can collect which are NFTs in this game. Rare cards have unique real-world value as they can be sold for GODS, which can be transferred to fiat money. Players collect cards by either winning PVP matchups or purchasing them from other players.
Nine Chronicles
Nine Chronicles is an open source idle MMORPG which was formed on a peer-to-peer network of gamers and miners. In Nine Chronicles, players take control of a new in-game adventure that collects unique loot and battles deadly enemies. The game explores a whole new world full of original and unique monsters across 9 different realms.
Nine Chronicles Gold (NCG) is the main currency that players use in the world of Nine Chronicles. Within the game, players can use NCG tokens to increase their power, trade with other players, challenge each other and grow faster.
Token: NCG
CryptoBlades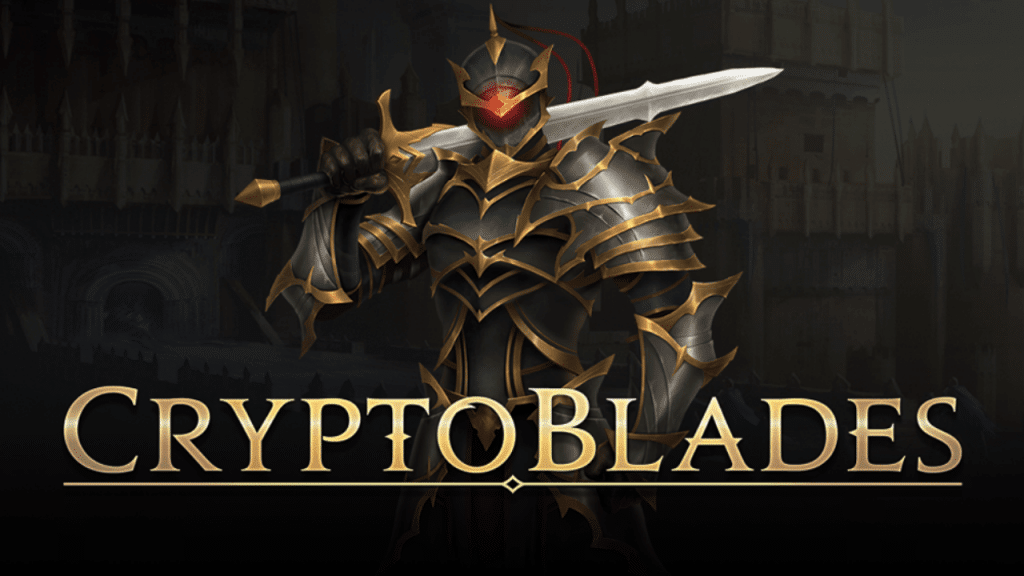 Token: SKILL
CryptoBlades, the browser-based NFT game created by the Riveted Games team on Binance Smart Chain (BSC), has been in demand by both crypto and game lovers, although it has only been on the market for a few months.
CryptoBlades uses a token called SKILL and all moves are made with this token. You need a minimum of two SKILL tokens to start the game, but the more tokens you have, the better. Because you have to spend SKILL when choosing both characters and weapons. At the same time, you use the SKILL token for your expenses for fights.
So, is it just spending in CryptoBlades? No. Although you spend tokens in the game, you also earn crypto money from the battles you win. For this, it is necessary to know the moves in the game.
There are fire, water, forest (or tree) and lightning powers in the game. You can learn which power is better than the other and which one your character is more compatible with, on the battle page, with the ranking at the top, and you can choose the enemies presented to you accordingly. You spend in each war and you can win some wars and lose others.
Sorare
Token: For now, there is no token associated with Sorare that can be traded on crypto exchanges.
Sorare is a fantasy football game where players buy, sell, trade and manage a virtual team with digital football player cards. The game uses blockchain-based technology Ethereum and was developed by Nicolas Julia and Adrien Montfort in 2018.
Players can earn cryptocurrencies by selling or trading their NTF football player cards. Player cards in the game are directly proportional to the value of the real players. While the value of a football player increases when you play well that season, on the contrary, when he has a bad season, the value of his card decreases.
Splinterlands
Token: SPS
Last in our list of the best NFT games is Splinterlands, a collectible trading card game built on blockchain technology. It's very similar to Magic the Gathering and Hearthstone, where you build a collection of cards and battles. You can fight other players in matches and tournaments. Each card is unique, has different stats and abilities.
All cards in Splinterlands are NFT assets owned by players. Players can earn cryptocurrencies through ranked battles, tournaments and daily quests.