3D scanning is a technique used in many areas of life such as architecture, graphic design, art, construction, gaming, and more. 3D scanning with smartphones has become quite simple with the development of technology. In the past, a lot of equipment was required for 3D scanning, but nowadays, software developers are developing successful lidar apps. So which ones are the best? We have reviewed and listed the best lidar apps for you. If you're curious, keep reading!
KIRI Engine
Price: Free/In-App Purchase: Up to $119.99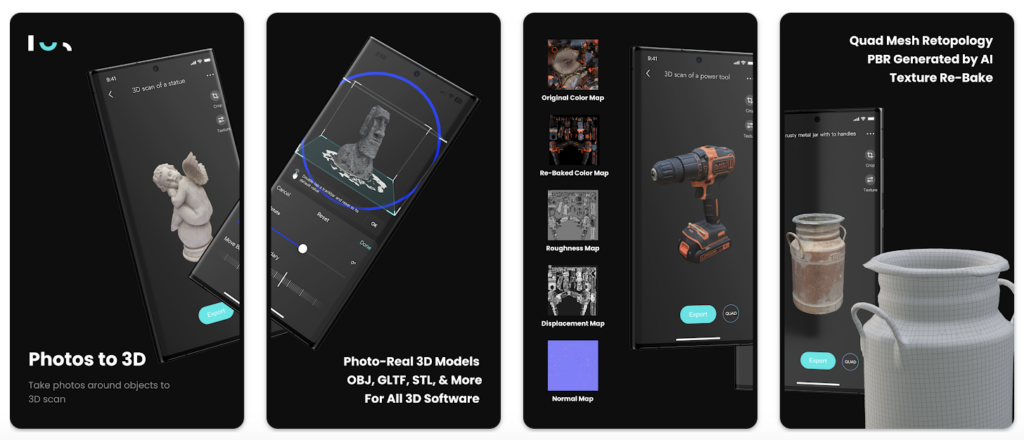 KIRI Engine 3D Scanner is a functional app for those who search for lidar apps with its powerful features and user-friendly interface. Utilizing advanced photogrammetry algorithms and computer vision technology, KIRI Engine delivers high-quality 3D models of objects and scenes in just minutes. It offers easy capturing and editing tools, allowing users to refine their models effortlessly. Sharing creations is a breeze with multiple export options. KIRI Engine combines convenience, affordability, and exceptional performance, making it one of the best Lidar apps. Check out KIRI Engine's website for more detailed information about the app.
Polycam
Price: Free/In-App Purchase: Up to $499.99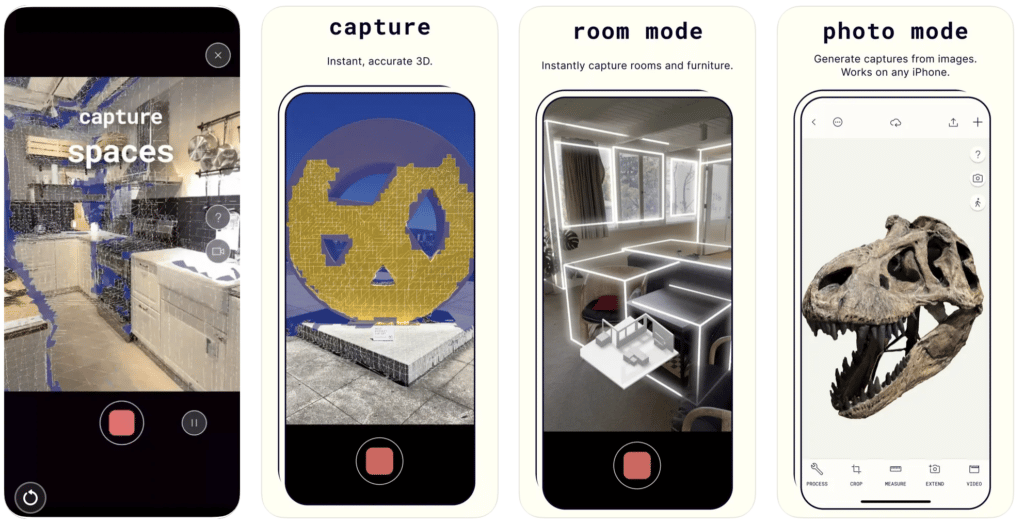 The app utilizes advanced photogrammetry to transform your photos into high-quality 3D models with intricate details. With Polycam's powerful editing tools, you can easily crop, rotate, and rescale your 3D captures to achieve the perfect composition. Exporting your 3D models is easy with Polycam Pro, which supports various file formats for mesh data and color point cloud data.
Additionally, users can connect and share their creations effortlessly with friends and colleagues and become part of the Polycam community to explore captures from around the world. The app allows users to showcase their 3D scanning skills and creativity with Polycam and deserves to be one of the best lidar apps. Browse Polycam's website to learn more about the web.
---
Also Read: The 5 Best Interior Design Apps
---
Magicplan
Price: Free/In-App Purchase: Up to $199.99
Magicplan is a handy app appropriate for field use and ranks among the best lidar apps. With its easy-to-use interface and state-of-the-art technology, Magicplan offers a seamless way to measure and sketch interior plans in both 2D and 3D. The app allows you to create structured reports by adding photos, notes, markups, and custom forms, eliminating any risk of confusion. Also, Magicplan's estimating feature combines take-off and estimate calculations, providing quick and accurate pricing right on your mobile device. For more detailed information, check out Magicplan's website.
Revo Scan
Price: Free
Revo Scan is a handheld 3D scanner and is among the best lidar apps. Revo Scan is an app that is applied to Revopoint series products such as POP and POP 2. Users can perform 3D scans and model reconstructions. The app has six scanning modes including Dark, Face, Feature, Marker, Head, and Body. Revo Scan has two modes of texture matching, Colored and Colorless.
In addition, Revo Scan comes with two different scanning modes, fast scanning, and high-accuracy scanning. Users can access and edit all scan files through the model list in Revo Scan. The app supports OBJ, PLY, and STL formats for export.
---
Also Read: The 7 Best Graphing Calculator Apps
---
Widar
Price: Free/In-App Purchase: $4.99
Widar is a useful satellite that helps you scan and edit 3D models. Users can create high-quality 3D content with Widar and view it on their devices. The app allows 3D content to be played in AR and shared within the app. Widar can be used in fields such as games, movies, architecture, construction, AR, VR, 3D printing, and NFT. To learn more about the app, check out Widar's website.
Matterport
Price: Free
Matterport is an excellent lidar app and stands out among the best lidar apps. With its powerful capabilities, Matterport allows you to transform any physical space into a dimensionally accurate 3D digital twin. Whether you're a homeowner, real estate professional, or construction manager, Matterport offers a range of features to enhance your workflow. From publishing stunning virtual tours online to collaborating with stakeholders remotely, this app revolutionizes the way you work. With Matterport's digital twin technology, you can increase property occupancy, sell faster, attract more website visitors, and achieve greater precision in construction projects.
---
Also Read: The 8 Best Floor Plan Apps
---
PIX4Dcatch
Price: Free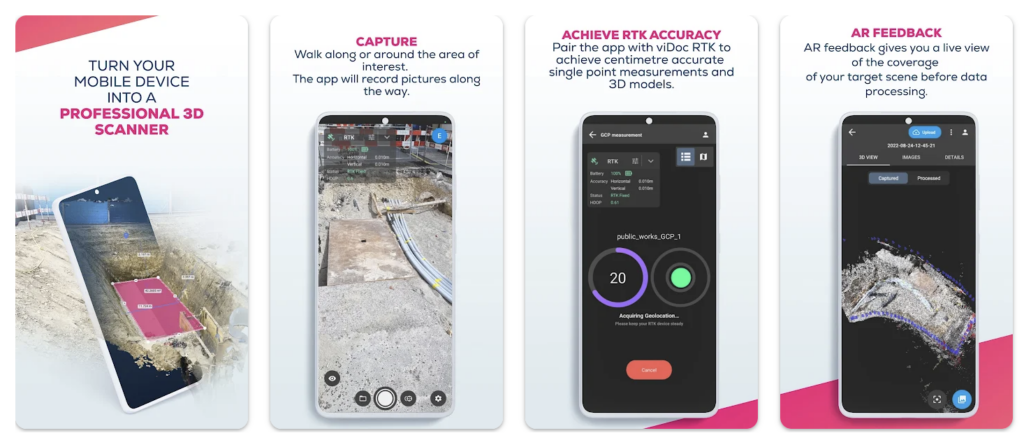 PIX4Dcatch is considered one of the best lidar apps because of its powerful and handy features. The app allows you to easily gather data by simply pointing and shooting, enabling you to recreate reality and measure your surroundings accurately. With the option to pair it with the viDoc RTK rover, you can achieve centimeter-level accuracy and better precision for your projects. Users can upload their collected images to PIX4Dcloud or export them to PIX4Dmatic for georeferenced 3D model generation. This workflow is perfect for tracking stockpiles, measuring volumes, or creating permanent records. Users can digitize reality effortlessly with PIX4Dcatch.