In idle games, making money, mining, or collecting any commodity is usually chosen as the theme. There is a working mechanism, and it encourages you to enter the game. Games can often be played offline and can continue to win even when not in-game. These games designed for leisure time do not contain intense strategy and challenging levels because the aim is for you to have a pleasant time. Also, Google Play is very rich in idle games, which makes it difficult for us to choose the best games. That's why we have listed the best idle games for Android for you. Here are the bests!
---
Also Read: The Best 10 Parking Games for Android
---
Cookies Inc.
Price: Free
Cookies Inc. It is an ad-free and free idle game. Marvelous game to kill time. The game has over 300 unique hand-drawn cookies and over 1,000 super cool upgrades. Just click to build your giant cookie empire! Play offline or online with teams or in competitive multiplayer and enjoy this idle cookie simulator! Keep earning cookies even when you leave the game idle. Also, this game has secrets and competitive leagues to discover with a very easy-to-use and simple-to-learn interface. Run your own bakery and enjoy fascinating music.
---
Also Read: The 5 Best Android Racing Games
---
AFK Arena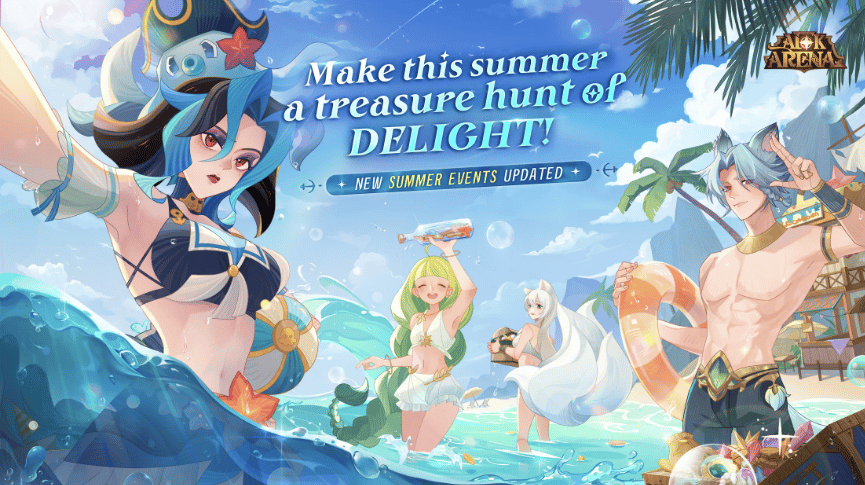 Price: Free
AFK Arena is among the best idle games for Android with over 100 heroes in seven factions and unique Celestials, Hypogeans, and Dimensions. Fight against the ancient evil Hypogeans destroying the kingdom of Esperia and race to the finish in King's Tower. See how far you can go in the maze and battle other players in PVP Arena mode. Plus, AFK Arena is a classic turn-based RPG with miscellaneous modes! When you log out, the battle won't stop, and you can continue to get rewards!
---
Also Read: The 13 Best RPGs for Android
---
Egg, Inc
Price: Free
Egg, Inc is a simple casual game that offers opportunities to challenge yourself. Build coops, hatch chickens, hire shipping drivers, do research and build the world's most advanced egg farm! The game comes with a vibrant, pixel-perfect user interface and colorful 3D graphics. Balance your resources and make wise choices! Discover hundreds of challenges, legendary chicken flocks, and dozens of research items!
---
Also Read: The Best Hidden Object Games for Android and iPhone
---
Idle Mafia
Price: Free
Offering a daring Idle Mafia simulation game experience, this game is one of the best idle games for Android. A benevolent leader or a ruthless crime boss, decide which one you are and fight in the streets! Build a gentlemen's club, casino, or adult studio empire and generate cash flow. If you're lucky, you can turn from an anonymous gang into an international crime syndicate! Occupy streets and cities and expand your territory to build your mafia empire. Gather your capos (notorious criminals) and become invincible!
---
Also Read: The 10 Best Gangster and Mafia Games for Android
---
Penguin Isle
Price: Free
Do you like penguins? If your answer is yes, this game is for you! Featuring various Penguins and Arctic animals, this game offers game lovers a unique idle gaming experience with its relaxing melody and sound of waves. A visual feast with beautiful arctic scenery, more than 300 decoration options, and cute animal animations! Add stylish style to your cute penguin and make him happy. Also, the game offers extra mini-games to ensure you have a fun time.
Almost a Hero
Price: Free
Almost a Hero is the game of those who try to fight, defeat their enemies and be brave. Develop deeply flawed and emotionally broken characters (the brave blonde, a night thief, a rich genie, and a grandmother). Enjoy exciting boss battles with seasons, adventure mode, and more! Develop powerful spells and get powerful artifacts from the alchemist. Also, you can adopt a pet and fight alongside it.
MEDIEVAL: IDLE TYCOON
Price: Free
MEDIEVAL: IDLE TYCOON, which allows you to build a medieval town to build your fantasy empire, takes its place in the list of best idle games for Android with different styles. Build and upgrade castles, markets, inns, and more to increase your cash income. Build technology, develop it and utilize your empty spaces. Thus you can be the best king for your people. Don't forget the magician's abilities while completing the quests, refer to him and speed up the time!
MEDIEVAL: IDLE TYCOON on Google Play
---
Also Read: The 10 Best Hack and Slash Games for Android
---
Idle Miner Tycoon
Price: Free
Idle Miner Tycoon is an idle businessman simulator game where you can earn a living by investing. In the game, become a mining factory tycoon, build an empire, earn money and gold, start a business, level up, earn more money and get rich! Strategize like a manager and develop your mine by making wise choices. The game has more than 20 mines, and more than 15 resources and they are all waiting to be managed. Enjoy the adventure of earning money and offline miner tycoon by optimizing the workflow with gold!
Idle Miner Tycoon on Google Play
DUNGEON INC
Price: Free
Maximize profits and act as Dungeon, Inc.'s new Gold Production Manager. Build the dungeon deep and collect mischievous monsters (giants, slime monsters, mages, dragons, and more)! The more you touch, the more you have the dungeons, don't forget! Collect more monsters to protect your dungeon from tax Knights and rival rulers. Additionally, the game comes with multiplayer "Manager of the Week" events, a Motivation Wheel, and fun soundtracks.
IDLE THEME PARK TYCOON
Price: Free
IDLE THEME PARK TYCOON deserves to be one of the best idle games for Android with its easy-to-play interface and unusual theme. Grow a simple little theme park and open up new attractions to create an entertainment area for visitors such as a roller coaster, Ferris wheel, and a horror house. Don't forget to check the food court and ticket office often to save more money! Host more customers by expanding marketing campaigns and parking opportunities!