How about finding a good movie and popping popcorn? It is pretty hard to choose the best among the millions of movie options. Usually, when choosing a movie, we look at the reviews on the internet and the IMB score. We waste time looking at more ratings from more platforms. There are many great movie apps that save time. We have listed the budget-friendly apps for you where you can watch great movies alone or with your loved ones. Here are the best free movie apps for iPhone.
Tubi: Movies & Live TV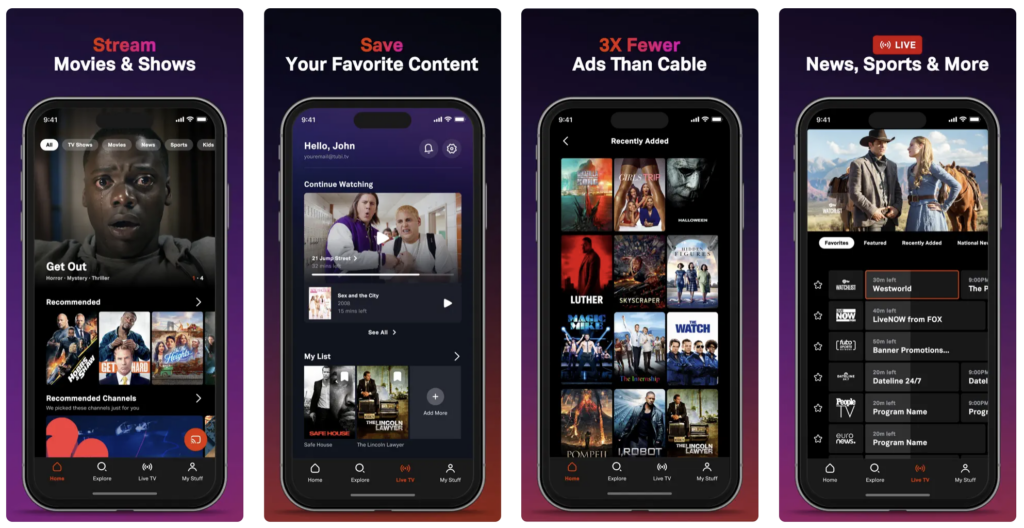 Tubi offers the opportunity to watch award-winning movies and TV shows for free. In the "Not on Netflix" category, you can easily find many movies, series, documentaries, or TV shows that you can't find on Netflix. You can mark the movies you like and create your queue. Don't forget to check out the videos added every week.
In addition, Tubi provides three times less advertising assurance than other platforms. The app, which will be enjoyed by people of all styles, is among the best free movie apps for iPhone users. You can watch TV series, movies, documentaries, or live news channels on the app's website.
---
Also Read: The 7 Best Free Movie Apps for Android
---
Box Loca Movies Flix TV Shows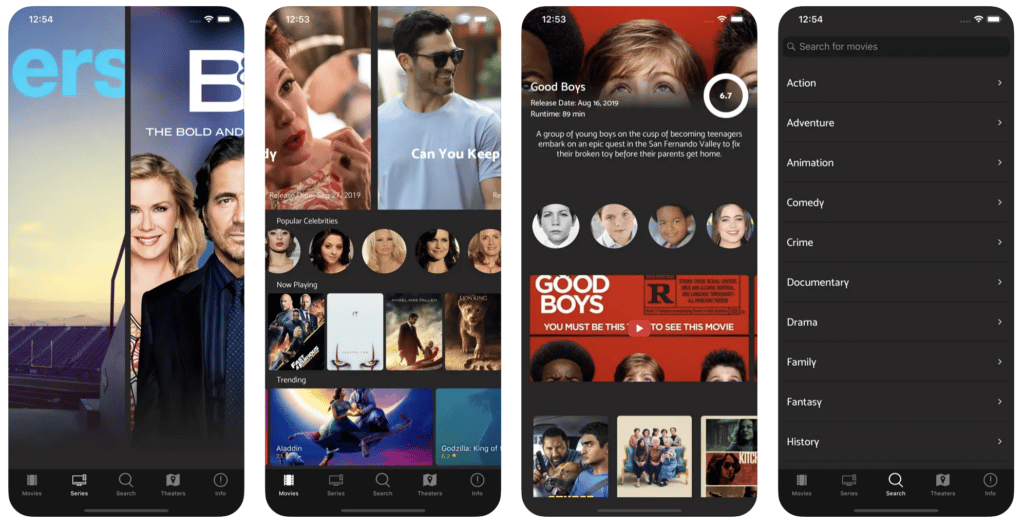 Box Loca Movies Flix TV Showsa is a great app that shows current trending movies and top-rated movies playing in theaters. The app is updated daily or even hourly to keep it up to date. This app contains not only movies but also TV series and TV shows in its library. In addition, the search button is very advanced, movie lovers can find the movies of their favorite actors instantly with the filtering feature. Furthermore, movie lovers have the opportunity to have more detailed information about movies with trailers and behind-the-scenes footage.
Crackle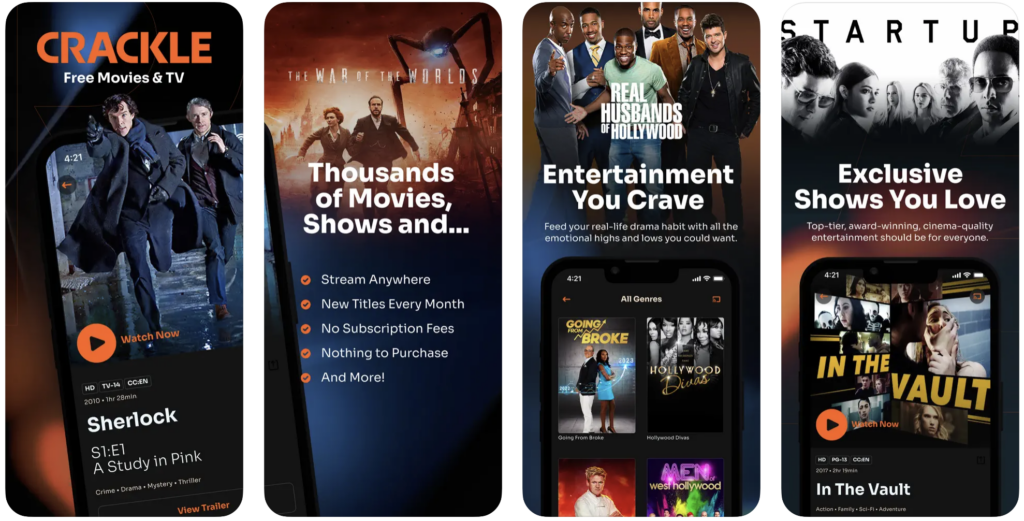 Crackle is a successful app that you can use while having a movie night with your friends. You can find new videos to watch every day with constantly updated movies and series. Moreover, you can concentrate on the movie you will watch by seeing fewer commercials. Crackle users can collect the movies they like and want to watch later in the "Watch Later" list. Also, movie lovers can explore movies of any category and find more information about movies on the Crackle website on PC.
Filmrise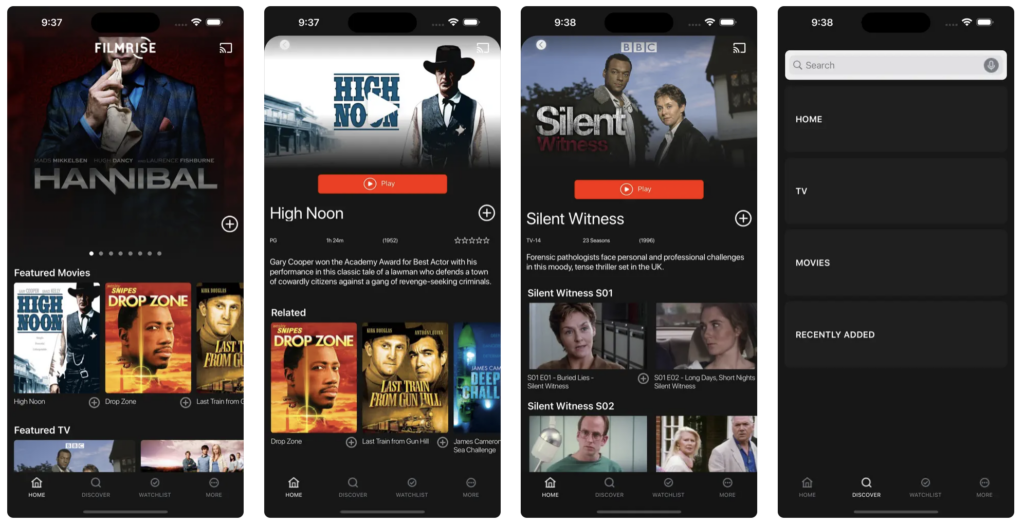 Do you want to watch legal and free movies where all videos are HD quality? Filmrise is an app developed for just that. In this app, which has a pretty full movie archive, movie lovers can consider not only movie scores but also popularity scores when choosing movies. Filmrise editors manage to attract the attention of Filmrise users by making frequent in-app updates. The ads on the FilmRise are much less compared to cable TV, so this app deserves to be one of the best free movie apps for iPhone. Plus, movie lovers can also browse Filmrise's website and explore further.
---
Also Read: 15 Games That Should Have a Movie or Series
---
Kanopy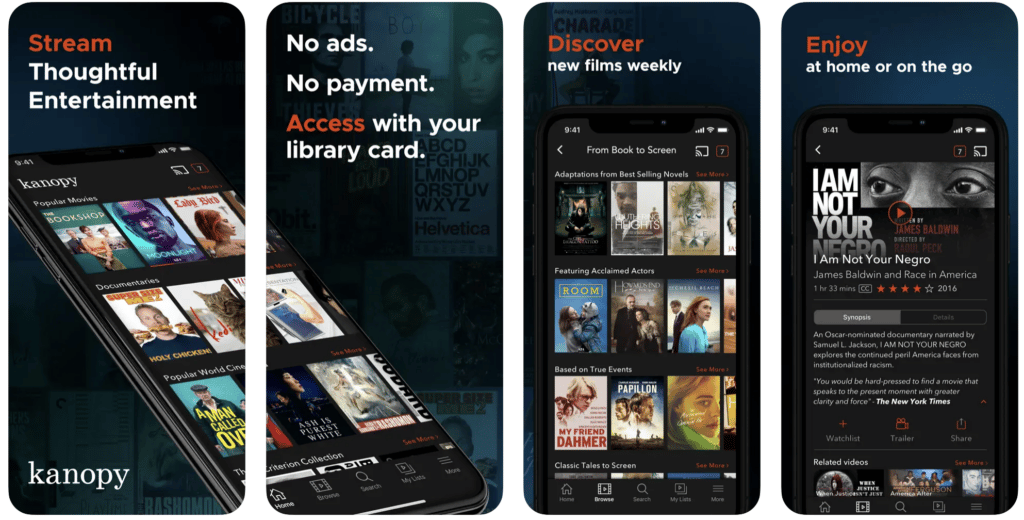 Kanopy is a free movie app that people of all ages love to use. It has thousands of movies in its library and offers the opportunity to watch them all without ads. All you have to do is sign up with your library card to get instant access to movies in many genres such as action, adventure, comedy, and drama. Parents can access safe, fun, and educational videos for children from the Kanopy Kids section of the app. Additionally, movie lovers can have preliminary information by examining the website of the app.
Vudu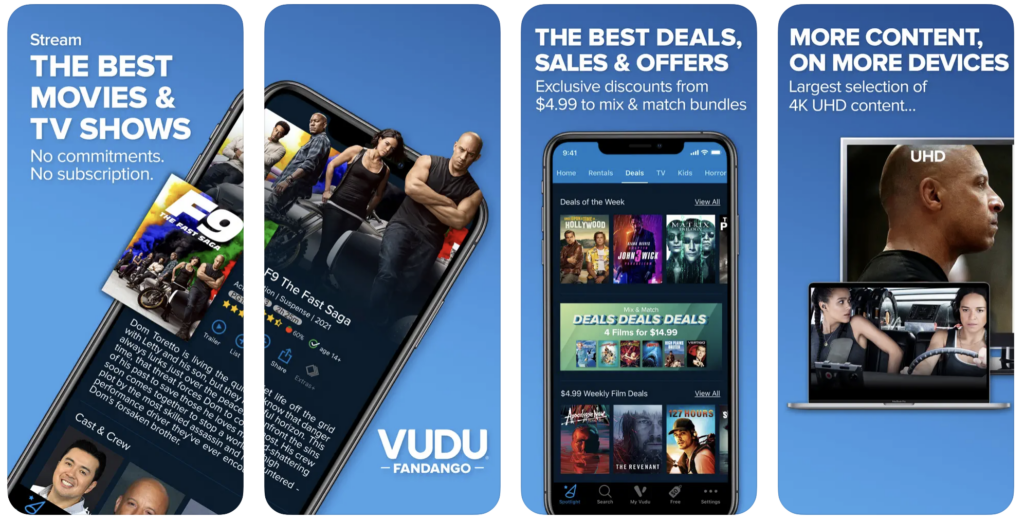 With the most comprehensive collection of 4K UHD content, the Vudu app is one of the best free movie apps. The app offers lots of 4k UHD titles to choose from, with options like Dolby Atmos(R), Dolby Vision(R), and HDR10. You can discover thousands of videos to watch in many categories while enjoying thousands of free movies at Movies On Us. The app is budget-friendly and provides movie lovers with opportunities such as Vudu Gift Cards, and VIP+ Loyalty Rewards at affordable prices.
Additionally, Vudu is family-friendly, making it a safer app with kid mode, a parental control system, and Common Sense Media ratings and reviews. Movie lovers can review this app, which is suitable for all devices, on Vudu's website.
---
Also Read: The 5 Best Live Sports Streaming Apps
---
Peacock TV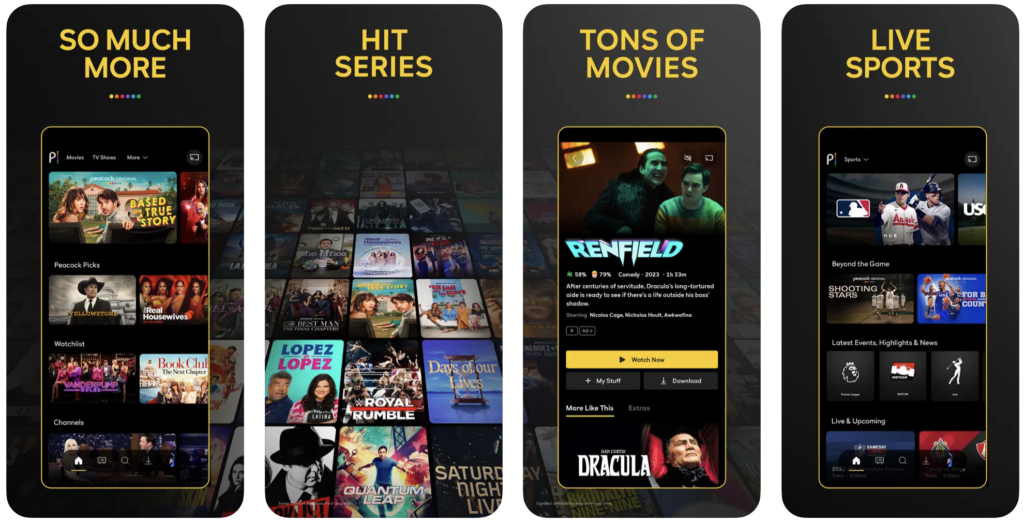 Peacock TV, NBCUniversal's streaming service, is just one of the best movie apps. Movie lovers can easily find all the most watched movies and series on Peacock TV. It gives movie lovers instant access to hundreds of movies from major Hollywood studios like Universal, Focus Features, and DreamWorks Animation.
Furthermore, users can follow live channels through Peacock TV, and can even access sports channels and Spanish news and TV programs from the Telemundo section. There are cartoons with quite entertaining and educational content for children in the children's category. Plus, you can upgrade to premium for just $4.99 per month for full access to everything. Check out the app's website to review and get an idea before downloading.