With the development of technology, there are now plenty of mobile apps which are designed to handle your work automatically. In this article, we will review the 10 best automation apps for Android that you can use to get a lot of different things done automatically.
The Best Automation Apps for Android
Action Block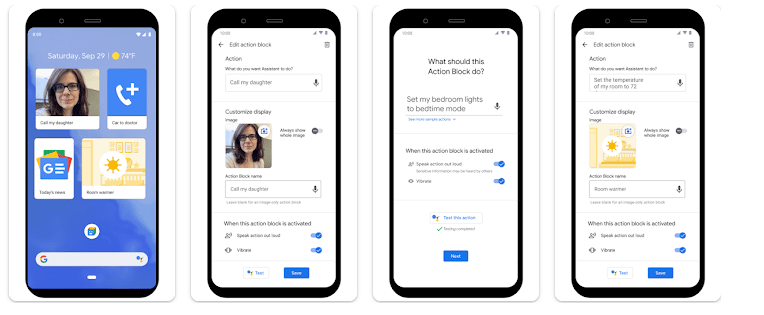 Action Blocks is available on Google Play as an app where you can easily handle all your work through Google Assistant. Produced by Google, the app places the command you give as a widget on the home screen of your phone. It helps you in many processes such as setting alarms, calling a friend, launching apps, and controlling the lights. You can easily download this app, which is very simple to use, from Google Play Store. 
IFTTT

IFTTT is functionally one of the best automation apps for Android. In this app, which can do basic tasks just like in other automation apps, you can do almost everything that an automation app can do by purchasing paid features if you wish.
The apps where you can use IFTTT to automate things: Alexa, Coinbase, Discord, Dropbox, Facebook, FitBit, Google (Assistant, Calendar, Docs, Drive, Gmail, Nest, Sheets, Tasks and Wifi), Instagram, iRobot, LIFX, LINE, Microsoft, Philips Hue, RSS, Twitter, Siri, Slack, SMS, Spotify, Strava, Weather Underground, Webhooks, Wyze, YouTube, and Zoom.
---
Also Read: The Best Android Launchers
---
Automate
LlamaLab's Automate, with over 350 building blocks, allows you to automate many tasks that will make your life easier such as toggling Wi-Fi or Bluetooth at a specific time of day, sending an SMS or e-mail when reaching a GPS location and creating a daily backup of a folder on your device and uploading it to Google Drive or an FTP server.
MacroDroid

You can automatically skip skippable ads on YouTube, turn off wifi automatically, automatically reject unwanted calls when you turn your phone over, using MacroDroid, which allows you to deal with other applications in the list, in short, with small tasks that waste your time in daily life. Offering more than 100 actions and more than 70 triggers, MacroDroid is one of the best automation apps for Android with its options and features.
---
Also Read: The Best Screenshot Apps for Android
---
AutomateIt

In AutomateIt, which is very similar to Automate in structure, there are many triggers you will need such as SMS trigger, battery level trigger, location trigger, screen on/off, Wi-Fi trigger, USB connection trigger. It is a decent app that will meet your needs for being free and ease of use, including a large number of actions.
Tasker

Using Tasker, you can send automatic SMS, schedule notifications, change almost any system setting like Wifi Tether, Dark Mode, Always On Display, change any volume, control Do Not Disturb, open apps, file manipulation, control music playback, and get your location.
The disadvantage of Tasker, which includes a lot of actions and triggers like IFTTT, is that it is very difficult to start using it without watching the videos that explain what to do at the beginning.