Published by Amanotes in March 2020, Beat Blader 3D: Dash and Slash is currently one of the most popular music games for Android with over 1 million app installs. 
Keep reading to find out how to play it, how it's performing on Google Play Store, what Android users say about it, what you need in order to download it and more.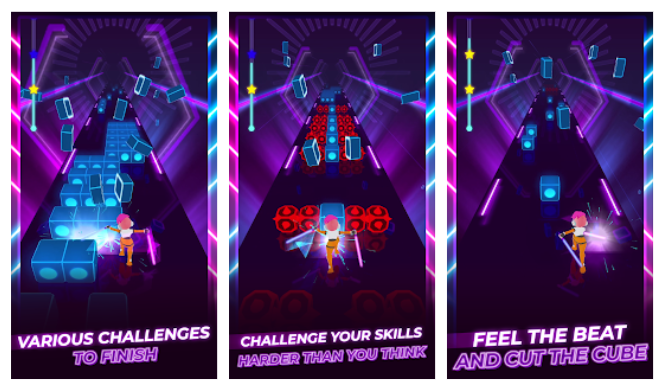 What is Beat Blader 3D – Dash and Slash?
Beat Blader 3D is a free rhythm game developed by Amanotes PTE LTD, Vietnam-based mobile game developer company that has been active on the Play Store since April 2016. Combining music and technology, the developer has released 47 apps to date, accumulated over 900 million app installs and 4.9 million Android app ratings with an average of 4.15.  
Beat Blader 3D offers various challenges with different levels and asks you to cut the cubes synchronized with the beat of your favorite songs.
There are hundreds of popular songs that you can choose from, in many genres including Pop, EDM, Rock, Classic and more. After picking your favorite one, start swiping left and right to keep the music playing. It will get even faster and harder as you play it. 
Google Play Store Rankings
According to AppBrain data, Beat Blader 3D is currently the number 2 gaming app in the United States, Canada & France, and number 3 in Germany. 
Also, in the Overall / Top Free category, it is the #2 app in France & Brazil, #3 in the United Kingdom & Canada, #4 in the United States and Germany. ( September 22, 2020)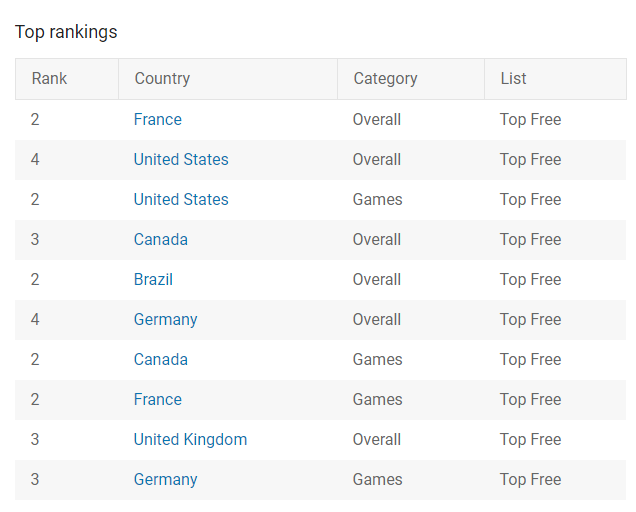 App Ratings & Reviews
Today's best Android game Beat Blader 3D currently has 4,507 app ratings on the Android market, according to App Annie. It's cumulative app rating is 4.28 out of 5. 
Find the graph above for further info.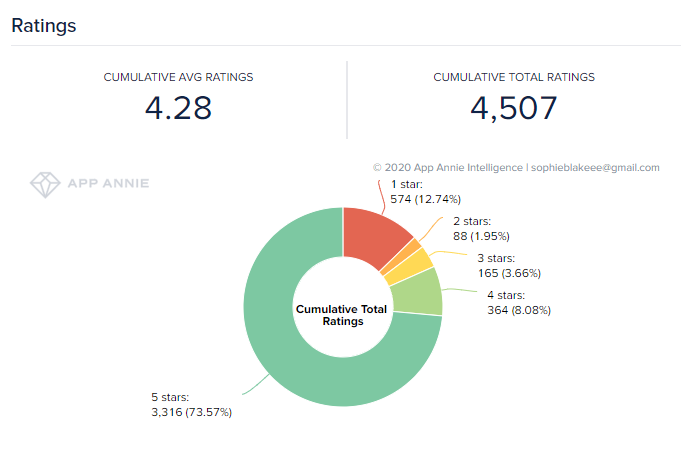 App Requirements
Beat Blader 3D's app size is 100M and it may vary by device. The game's current version (1.4.602) requires Android 4.4 and up. The content rating is PEGI 3 which means it's suitable for all age groups.
This Android game is free and it shows ads. There's an in-app purchase option if you'd like to remove ads.
Get Beat Blader 3D On Google Play Store
You can click here to navigate to the official Google Play Store page of Beat Blader 3D and visit amanotes.com to find out more about the developer and its games. 
Don't forget to let us know if you've played it before and feel free to contact us to get your game featured on MMR.