Mobile app analytics company App Annie has listed the most popular SDKs after the release of Apple's iOS 14.5 update which brought new rules to the mobile ecosystem including the App Tracking Transparency feature which now requires developers to get user permission to be able to track their data and show personalized ads. 
Unsurprisingly, the company found that Apple is currently topping the list with 6 SDKs which are iBeacon, CloudKit, SiriKit, MapKit, StoreKit and Core ML. 
The Top 20 list includes SDKs from Google, Google's AdMob, Olivier Poitrey, Facebook, Alamofire, Matej Bukovinski and Google Fabric respectively.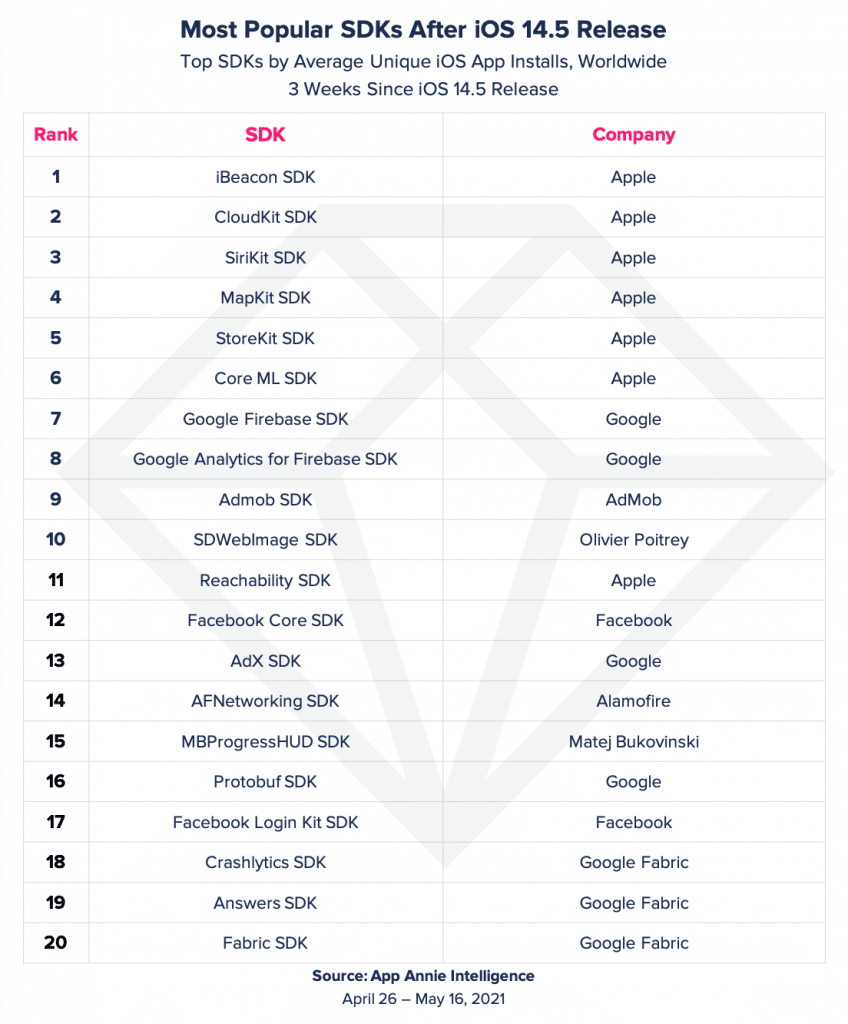 When it comes to the most popular advertising platform SDKs, AdMob topped the list, followed by Google, UnityAds, Facebook Audience Network, Flurry, Applovin and Chartboost. The Top 20 list also includes ironSource, ByteDance, MoPub, Tencent and Amazon. 
According to App Annie, global mobile ad spend will reach $290 billion in 2021, so we can say that advertising platforms still have a very important role in the mobile ecosystem.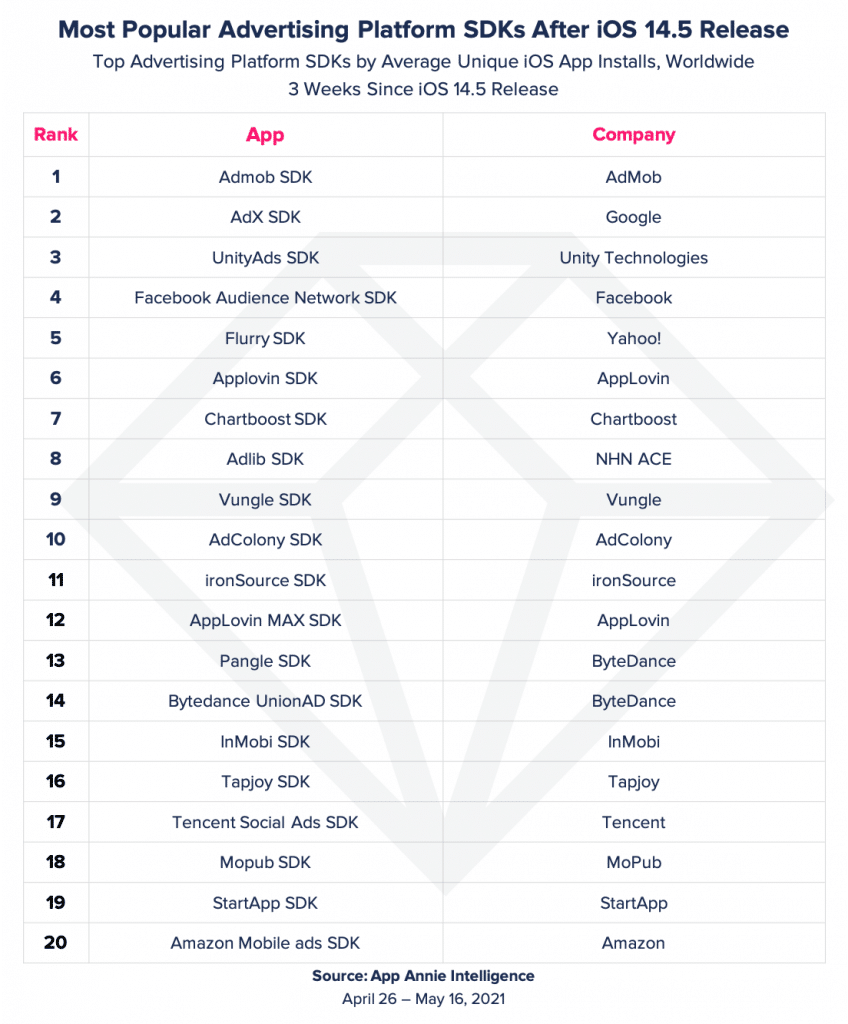 Meanwhile Google and AppsFlyer remained at the top of the list of the most popular ad attribution SDKs after iOS 14.5, which also includes SDKs from notable companies such as Branch Metrics, GameAnalytics and Adjust.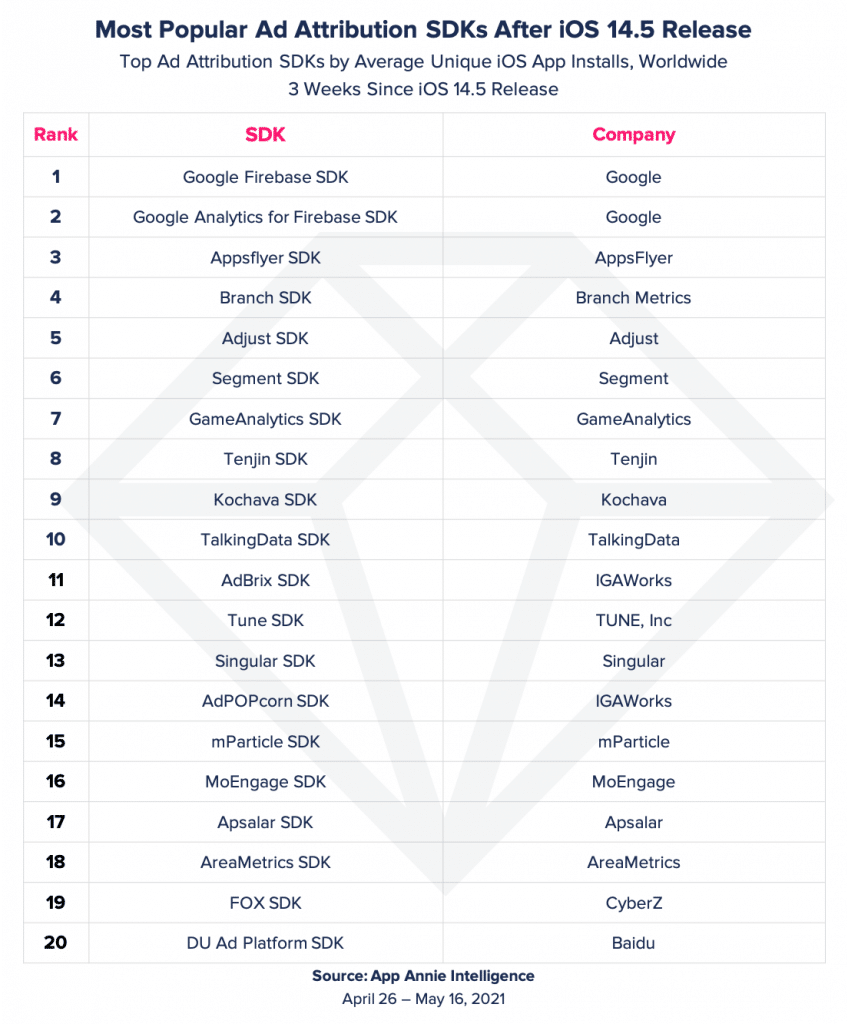 The company also listed the most popular casual games among which in-app advertising is actively used for monetization. Magic Tavern's Project Makeover took the crown, followed by Roblox, Sybo's Subway Surfers, ironSource's Bridge Race and Zynga's High Heels.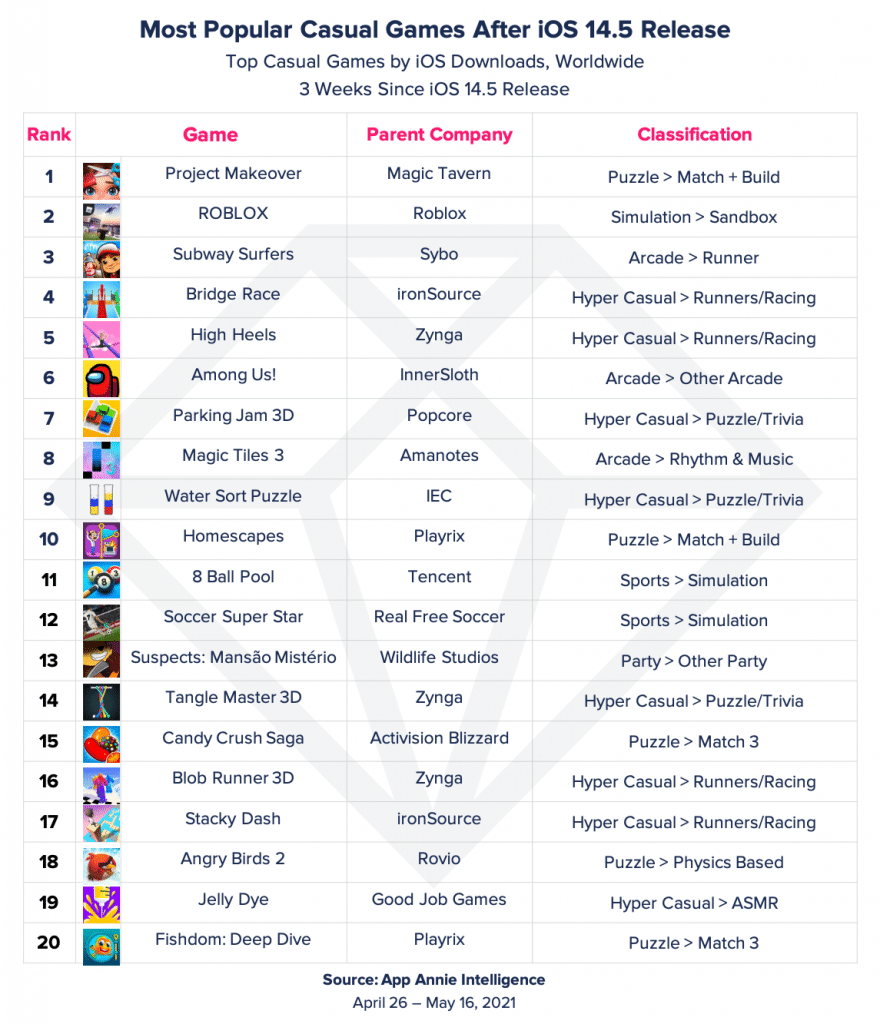 Check out our mobile marketing news for more analyses like this.