Tech giant Apple announced on Thursday that it has expanded its new App Store pricing capabilities to all apps and in-app purchases.
The iPhone-maker introduced 700 new App Store price points in December, bringing the total number to 900, and enabling developers to charge users from $0.29 to $10,000. However, the company said at the time that the update was limited to apps that offer auto-renewed subscriptions, and that it would be available for other apps in the spring of 2023.
As we're on the edge of spring, Apple will now offer its new price points to all types of apps and in-app purchases, including premium apps and those that offer non-renewing subscriptions.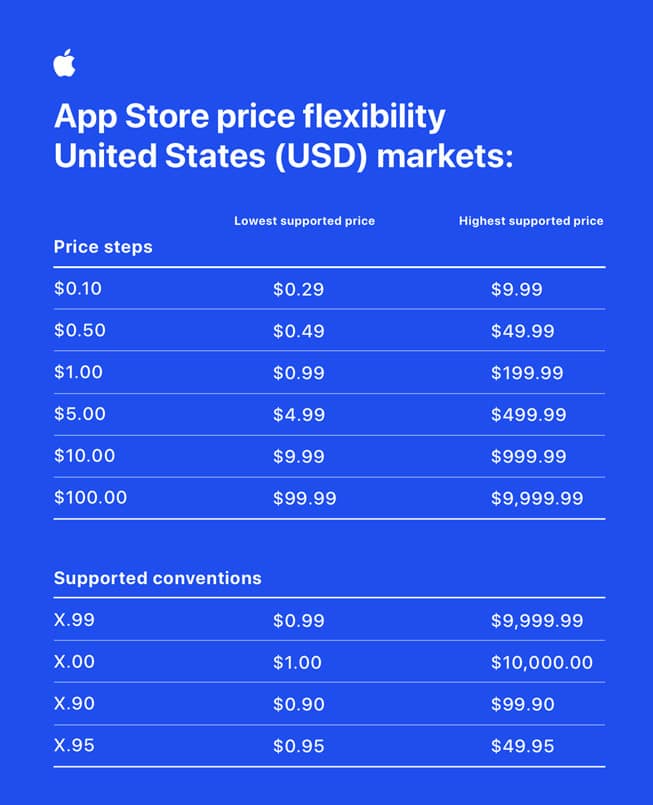 In addition, developers will also be able to ''use globally equalized prices that follow the most common pricing conventions in each country or region'' so that they can make their pricing more relevant for users in different markets.
Apple said that it will update the pricing for existing apps and one-time in-app purchases across all 175 global storefronts on May 9.
If you're an iOS developer, you can head to App Store Connect or use the App Store Connect API to update your app pricing. You can also check out Apple's guidelines on how to view the new pricing, select a base storefront, and set in-app purchase availability to get more information.