On the first day of its 2021 Games Developer Conference, Google announced a new feature named 'play as you download' which will let Android 12 users start playing games while they're still being downloaded.
While the number of mobile gamers has reached its peak during the pandemic, app size is still a big problem for users. According to App Annie, 1 billion mobile games were downloaded every week in Q1 2021, meanwhile, Sensor Tower found that the average size of top games in the U.S. App Store has risen 76% in 5 years.
The new 'play as you download' feature, which will come along with Android 12, will allow users to start playing a game two times faster without having to download the entire app, the tech giant said yesterday.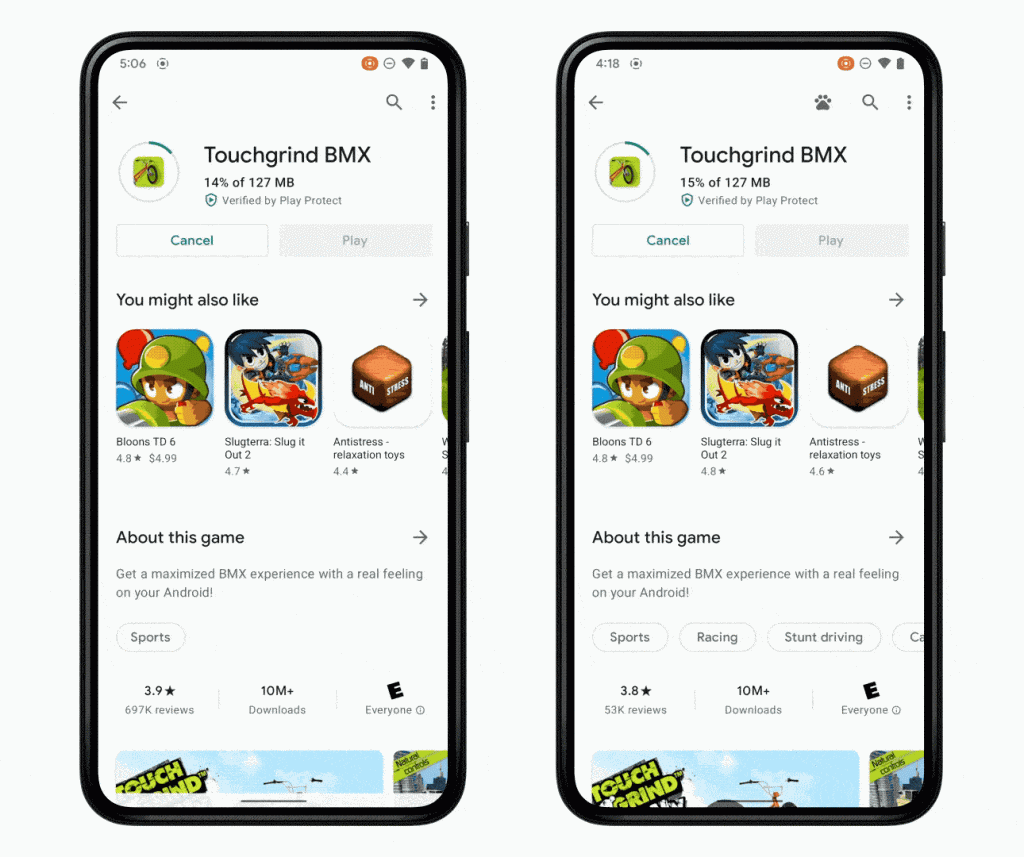 In order to offer the feature, developers will need to use Google's new Android App Bundle format.
Recently, the company announced that it'll require new Android apps to be published with the Android App Bundle format starting August this year.