A new survey by FullStory revealed that 65% of global consumers tend to leave a website or an app without completing their transaction if they encounter a poor user experience, and 55% are not likely to give those businesses a second chance.
For the study, the digital experience intelligence company surveyed more than 7,000 consumers in the United States, the United Kingdom, Australia, Germany, India, the Netherlands and Singapore.
44% of consumers said that they ''don't care'' which shop or site they shop as long as they work. Since 42% of marketers also think consumer loyalty will drop this year due to their evolving spending habits, offering them a trouble-free user experience is more essential than ever.
When it comes to the top issues discouraging consumers from completing their online transactions, 72% of respondents said slow load times are their number one frustration. Meanwhile, 63% don't like loading errors and 46% get irritated by dead links or buttons. Other frustrations for consumers include broken forms (39%) and page glitches (38%).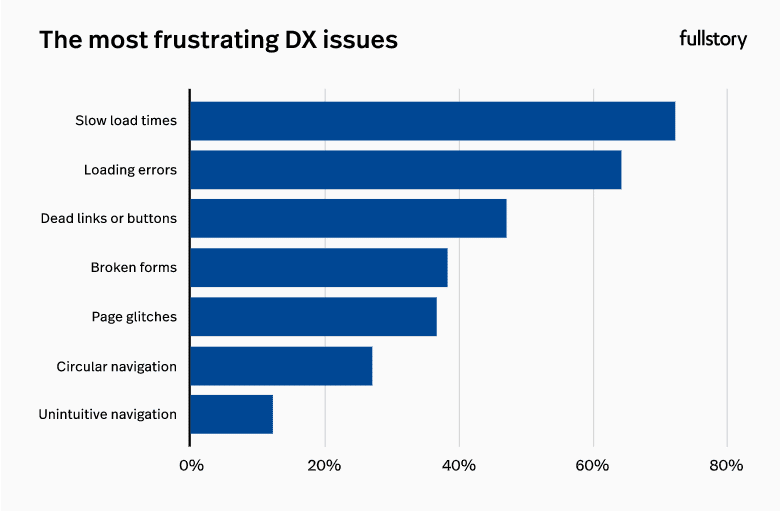 While 76% of respondents said that they want to ''quickly accomplish'' their transactions, most businesses still seem to be failing to satisfy their needs.
Nearly 1 in 3 consumers that participated in the survey said that they ''have stressful, difficult, or stagnant digital experiences'' when they visit a website or a mobile app.