62% of consumers in the United States, United Kingdom and Singapore prefer to play games on their mobile devices, according to new data from digital advertising company LoopMe.
For the study, the London-based company surveyed more than 18,000 gamers in three countries to shed light on their mobile gaming preferences.
The study revealed that 64% of US, 66% of UK and 57% of Singaporean consumers play titles on their mobile phones or tablets, while the rest prefer to do so on other platforms.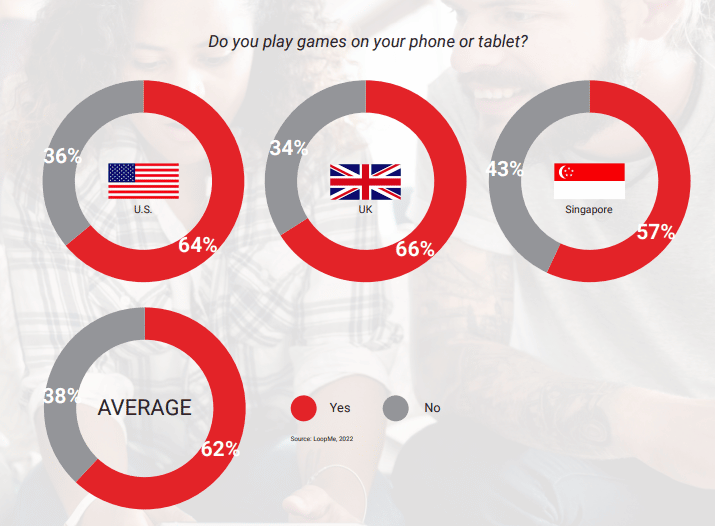 Meanwhile, 23% of respondents said they play games for less than an hour a day, while 38% play one to two hours, 23% play two to five hours, and 15% play more than five hours on a daily basis.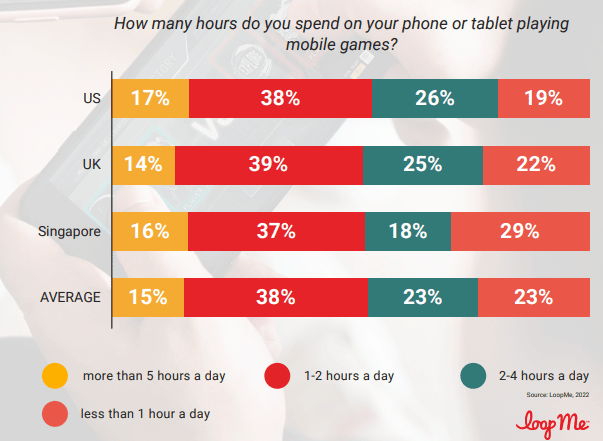 In addition, the report also found that the majority of respondents (57%) play mobile games when they have free time during the day.
And while playing mobile games, 43% of the respondents like watching TV, 18% listen to music, 15% check their social media accounts, and 4% listen to podcasts. The remaining 20% said they don't like focusing on other stuff.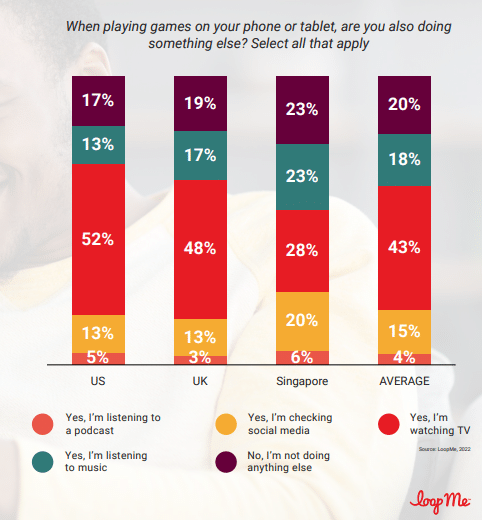 In January last year, Mayfair Equity Partners acquired a majority stake in LoopMe for $120 million.