Although many countries have lifted lockdowns and businesses returned to offices, video conferencing app Zoom remained one of the top 10 most downloaded apps in the second quarter of 2021, according to Sensor Tower. 
---
The coronavirus pandemic has changed the way we live and forced billions of people from around the world to work and study from home. As a result, downloads of video conferencing apps skyrocketed as workers and students started exploring virtual ways of communication to keep in touch with each other during lockdowns.
One of these apps is Zoom which became the most downloaded app worldwide across both Google Play Store and Apple's App Store during the second quarter of 2020 when countries started to take strict precautions.
---
Also Read: Zoom Revenue Increased By 169% During COVID-19 Lockdowns
---
Although many countries like the United States have now eased lockdowns where many businesses and schools returned to normal, Zoom managed to remain among the top 10 most downloaded apps in Q2 2021.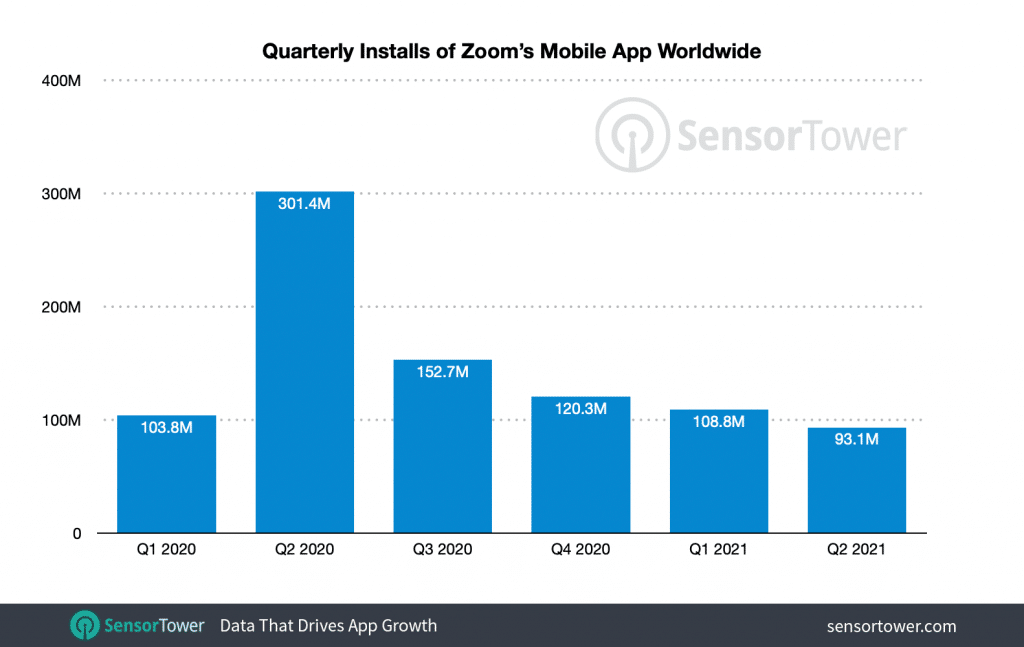 The app, which ranked No.3 in Q3 2020 and No.7 in both Q4 2020 and Q1 2021, became the No.6 most downloaded app globally in the second quarter of this year, generating a total of 944 million downloads since January 2014.
---
Also Read: Zoom Revenue and Usage Statistics
---
In addition, Sensor Tower also found that the app performed even better in Asia and ranked No.4 behind Facebook, TikTok and Instagram in Q2 2021, which is probably due to the heavy impact of the ongoing pandemic in the region.
In the second quarter, India became Zoom's largest market where the app generated 28.4 million downloads across the Play Store and the App Store.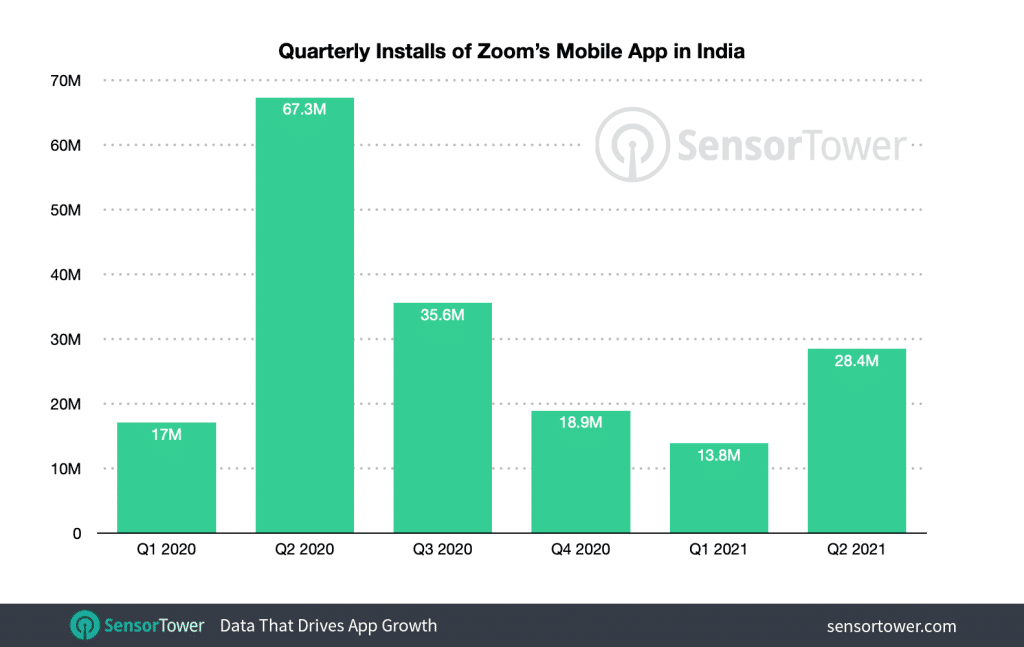 Don't forget to check out our other mobile marketing news.