Google's video sharing platform YouTube announced on Monday that it will stop showing ''Overlay ads'' on videos starting on April 6, 2023 to improve user experience.
Overlay ads currently appear on the bottom of YouTube videos in the form of banner ads. While they have long been available on the company's website, they can be quite interruptive for users since they are very likely to cover the important parts of a video, and this is the main reason why YouTube is sunsetting the ad format.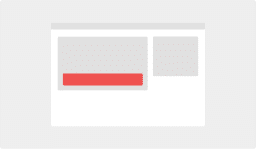 ''Starting on April 6th, 2023, the "Overlay ads" ad format will no longer appear on YouTube to help improve the viewer experience and shift engagement to higher performing ad formats on desktop and mobile devices,'' the company said in its announcement post. ''Overlay ads are a legacy ad format that only served on desktop and are disruptive for viewers. 
After April 6, YouTube creators won't be able to access Overlay ads when they activate ads using YouTube Studio.
The company said that it doesn't expect the move to leave a big influence on Creators as other ad formats are bringing more user engagement now.
The announcement comes days after YouTube announced that it would soon bring podcasts to YouTube Music for free.