According to Stream Hatchet's 2021 Video Game Live Streaming Trends Report, streaming fans watched an average of 653 million hours of live streams each week on Twitch, YouTube Gaming and Facebook Gaming in 2021. 
Overall video game streaming watch time increased 21% year-over-year in 2021. While not as significant as the 81% growth achieved in 2020, the global video game streaming audience has grown significantly.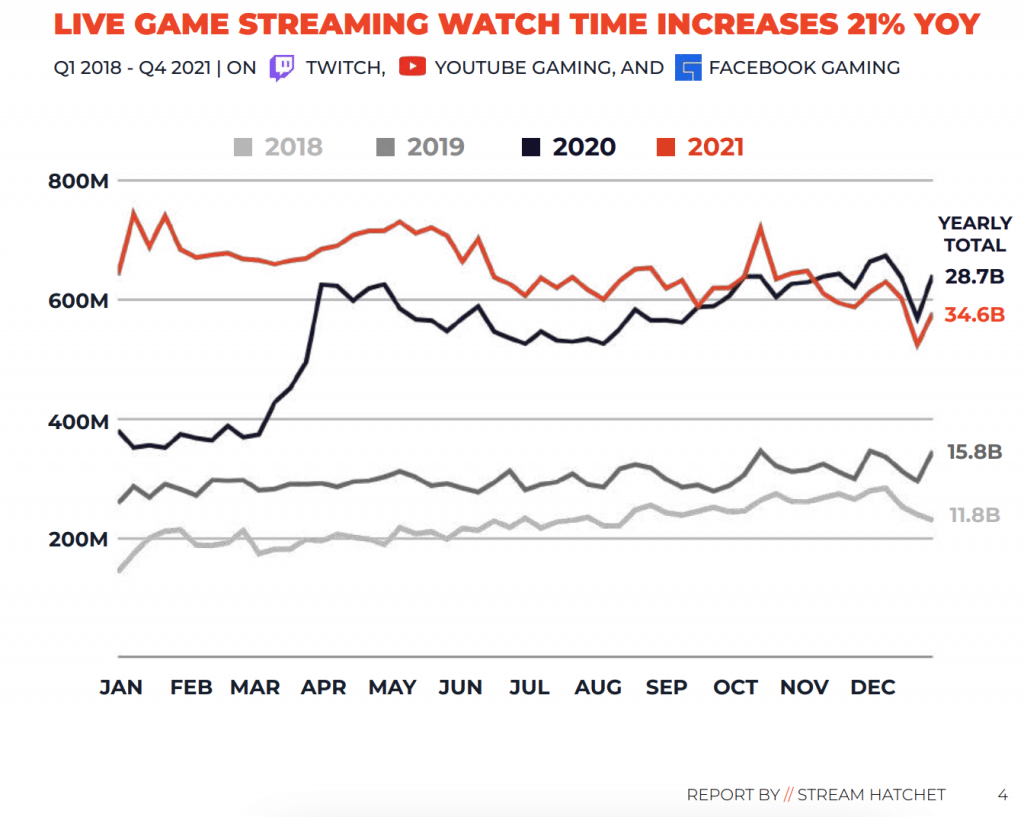 Stream Hatchet also found that Twitch continues to lead the market among western live video game streaming platforms, accounting for 71% of the total 2021 hours watched. The market leader in live streaming increased its total hours watched by 31.4% year over year, and added approximately 6 billion hours watched in 2021. While Twitch and Facebook have grown considerably year over year, YouTube was the only major western platform to experience a decrease in live streaming watch time.
---
Also Read: More than 2.4 billion gaming-related tweets were shared in 2021
---
The battle royale genre saw the highest total hours watched, with the likes of Fortnite, Garena Free Fire, VALORANT, PUBG Mobile and COD: Warzone all generating over 1 billion hours watched. Meanwhile, the report says the billions of hours watched generated by open world games like Minecraft, Grand Theft Auto V and Rust shows that there is strong interest in future 'metaverse' platforms.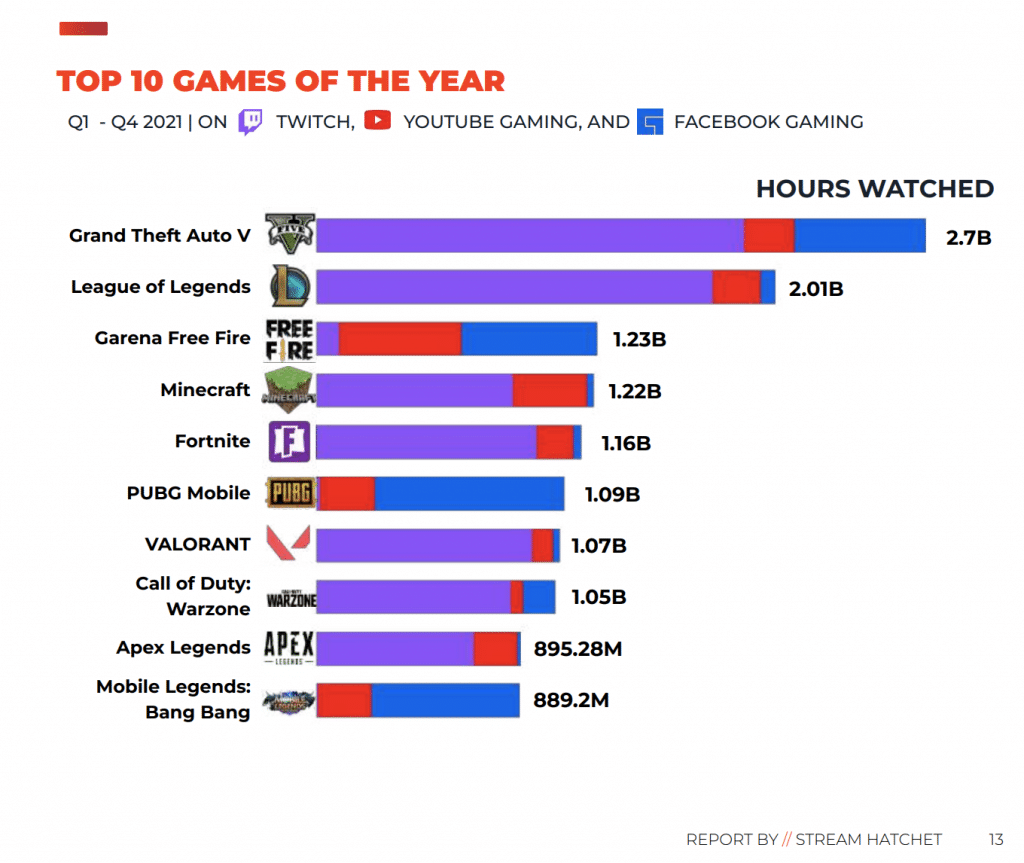 Mobile gaming continues to rise, the report finds. 3 of the top 10 titles in terms of total hours watched are mobile exclusives: Garena (1.23B), PUBG Mobile (1.09B) and Mobile Legends (889.2M). GTA V was the definitive game to live stream in 2021, generating 2.7B hours watched, and climbing from the 5th most watched title in 2020 to number 1.
---
Also Read: Video game industry scores record $85B in 1,159 deals in 2021
---