Twitch and Facebook Gaming set new records with their watch time increased 117% in January, according to recent data from StreamElements and Rainmaker.gg (formerly Arsenal.gg).
According to the report, both Twitch and Facebook Gaming set record highs in the last month of 2020 and exceeded them again in January 2021.
Facebook Gaming watch time surpassed 439 million in the first month of 2021, 118% up from 201 million hours watched in Jan 2020.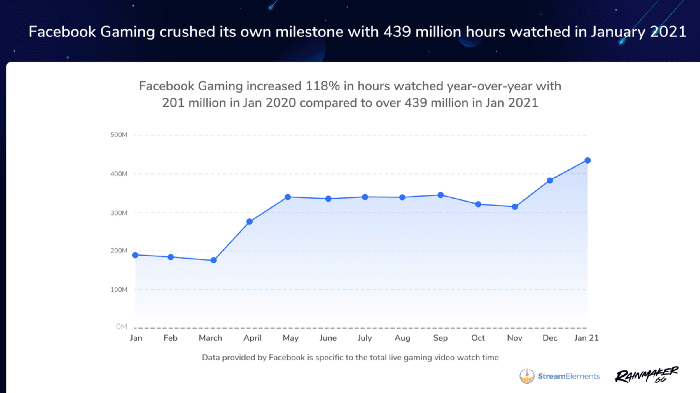 ---
Also Read: Facebook Gaming Creators Made $50 Million In 2020
---
Meanwhile, Amazon-owned Twitch surpassed 2 billion hours in watch time last month, 117% up from 941 million hours in January 2020.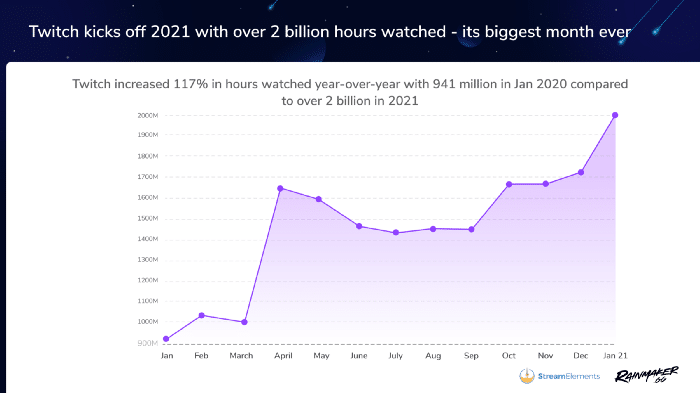 In January, the most popular category on Twitch in terms of watch time was Just Chatting with over 242 million hours watched, while Rust saw the fastest-rising category with 189 million hours with over 1226% monthly increase, largely thanks to Offline TV channel.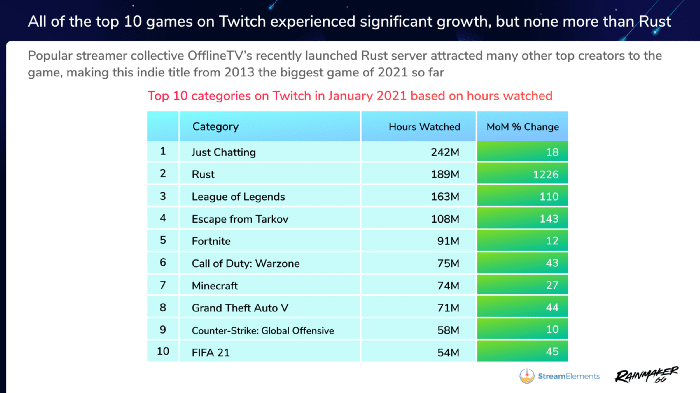 Just Chatting and Rust were followed by League of Legends, Escape from Tarkov, Fortnite, Call of Duty: Warzone, Minecraft, Grand Theft Auto 5, Counter-Strike: Global Offensive and FIFA 2021