TikTok is testing a new feature to allow streamers to restrict their broadcasts to users who are 18 and older.
First spotted by Watchful.ai (via TechCrunch), the popular short video app is testing a new setting named 'mature themes' that will make live streams only visible to users 18 and above. When turned on, a notification pops up which says that LIVE videos which violates its rules on nudity, sexual activity and violece will still be banned.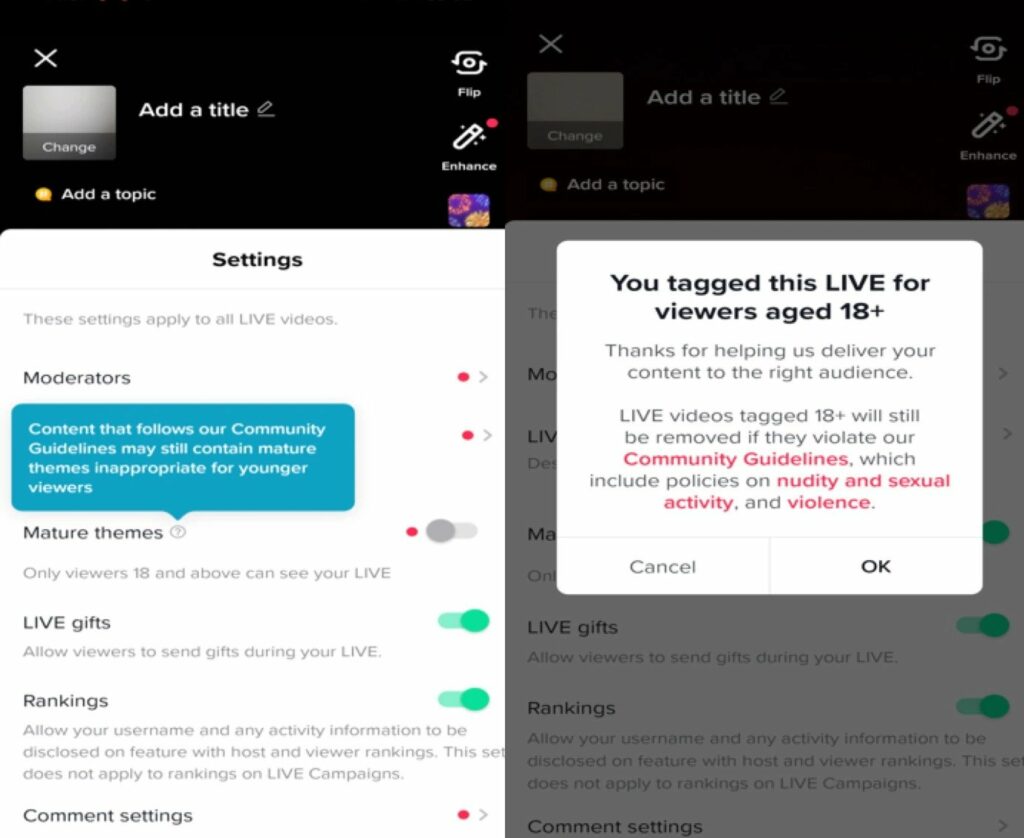 The news comes months after the company said it's working on a new system to determine what kind of content is suitable for different age groups and limit certain types of content to adults only, by asking users if their content is more suitable for adults.
In February, TikTok's Head of Policy Tracy Elizabeth said: "We've heard directly from our creators that they sometimes have a desire to only reach a specific older audience. So, as an example, maybe they're creating a comedy that has adult humor, or offering kind of boring workplace tips that are relevant only to adults. Or maybe they're talking about very difficult life experiences. So given those varieties of topics, we're testing ways to help better empower creators to reach the intended audience for their specific content.''
In March, eight states including California and Massachusetts launched an investigation into TikTok over its effects on children. In addition, a FCC commissioner recently asked Apple and Google to remove the app which currently has more than 1 billion monthly active users.