TikTok has reportedly started testing HTML5 mini-games within its popular short-video app to better understand users' interest in mobile gaming. As reported by TechCrunch, the company has launched a total of 9 mini-games in partnership with several game developers including Voodoo, FRVR, Nitro Games, Lotem and AimLab. 
The news arrives months after Reuters reported that TikTok was planning a major push into mobile gaming and started testing mini-games with users in Vietnam. The company also teamed up with Zynga last year to launch an exclusive dance game named 'Disco Loco 3D'. At the time, the company said it was in talks with game developers for similar partnerships.
While the company hasn't made an official announcement yet, a TikTok spokesperson confirmed the expansion of the tests of its new mini-games in global markets.
"We're always looking at ways to enrich our platform and regularly test new features and integrations that bring value to our community," said the spokesperson, in a statement to TechCrunch. "Currently, we're exploring bringing HTML5 games to TikTok through integrations with third-party game developers and studios."
Users in the countries where the test is being conducted can access the new games from the "Add Link" section on the video publishing screen. The section was added last month as part of TikTok's new feature 'Jumps', which allows users to add mini apps to their videos.
After choosing one of the games listed under the 'MiniGame' option, users are able to record their gameplay, add their description, location and hashtags, and share it with the others on the platform with just a few clicks. After sharing your video, TikTok will display the name of the game above your username to make it easier for others to find.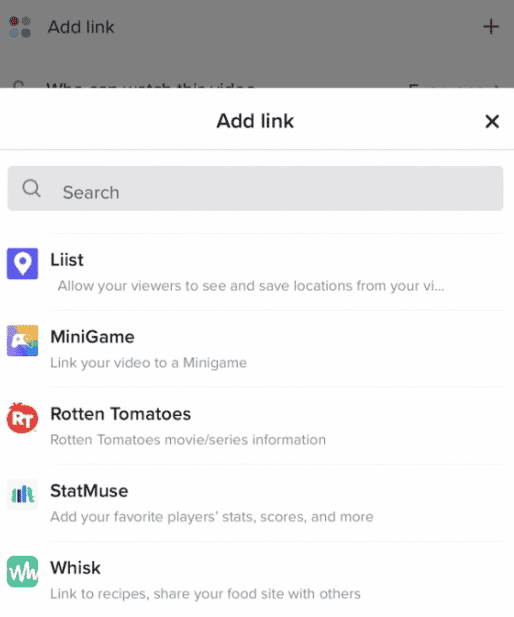 Here is the list of mini-games TikTok is currently testing:
RestZoo
Basketball FRVR (by FRVR)
Tap the Difference (by Lotem)
Peek a Who (by Nitro)
Pride Run (by Voodoo)
Influencer Run (by Voodoo)
Space Destroyer (by Nitro)
Mr. Aim Lab's Nightmare (by Aims Labs)
Kitten Force FRVR (by FRVR)