The France-based music streamer Deezer is merging with a special-purpose acquisition company (SPAC) I2PO and aiming to go public at a $1.1 billion valuation.
Founded in 2007, Spotify rival Deezer generated €400 million in revenue and has 9.6 million subscribers in 2021. The company previously tried to IPO in 2015 but backed off and raised Series E and Series F rounds in 2016 and 2018.
"Deezer is poised to continue to capture a significant share in the booming music streaming growth", Iris Knobloch, the chairwoman of the SPAC, said in a statement.
Deezer has a 2% global market share, compared with 31% for Spotify, 15% for Apple Music, and 13% for Amazon Music.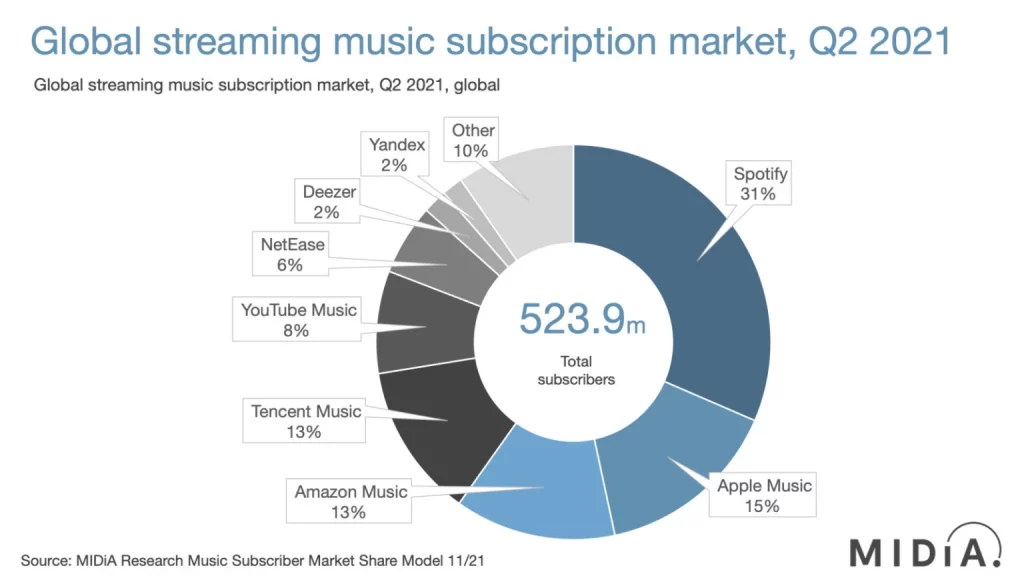 "What we're trying to do with our partners is replicate the Apple and Amazon strategy, but we bring the music product and they bring the user base, so together we can replicate that model," Jeronimo Folgueira, Deezer's chief executive, told the WSJ. "We need to compete against them and our partners need to compete against them, and together we can compete better."
The company said in a statement that most of its existing shareholders will remain invested in the company, including Kingdom Holding Co. and Access Industries. Other Deezer investors include Universal Music Group, Sony Group Corp. and French telco operator Orange SA.
The deal with I2PO will give Deezer up to €425 million to invest in growth, the companies said.