Instagram announced on Monday that it is expanding the ability to product tags in Feed posts to users in the United States. The company had first announced the product tagging feature in March. 
In order to add product tags, after tagging a brand first, tap 'Products' and then tap photo to start tagging products. You can use desriptors to find the product. Once you find the product, specify any styles and/or colors, then tap to add a tag.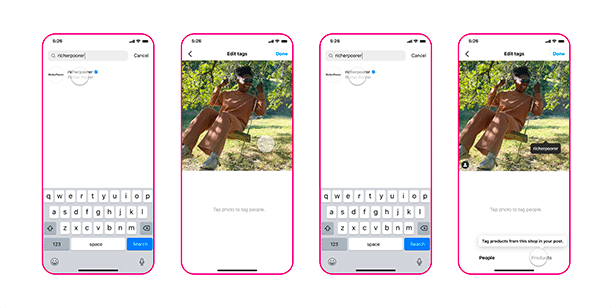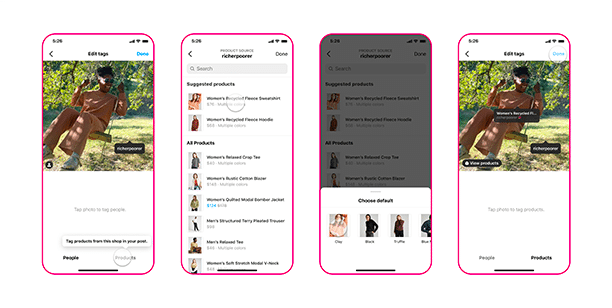 When someone taps on your product tag on your published Feed post, they'll be able to get detailed information about the product through a product detail page on Instagram and then can purchase the product directly in app or through the brand's product detail page.
The product tagging feature only works for public accounts.
Instagram also announced that the company is working on ways to tag products in Stories. It has not been announced exactly when the feature of adding product tags to Feed posts will go live all over the world, and when the feature of adding product tags to Stories will begin to be tested.