Google released the first of Google's Mobile Insights Report 2022, a four-part series, to help mobile game developers figure out where to go next. According to the report, 67% of mobile gamers are somehow interested in the in-game ads they saw, while only 14% are not interested at all and 19% are slightly interested.
While 40% of mobile players who participated in the online survey say that in-game ads have a positive effect on their gameplay experience, 18% say that it has a negative effect and 7% say that it has a very negative effect.
41% of mobile gamers tap on in-game ads a few times a week in order to earn an in-game incentive. 25% of those who click on in-game ads several times a week click to get a discount or coupon, while 21% click to get more information about featured products and 17% click to buy featured products.
---
Also Read: Consumer spending on mobile apps hit $32.5B in Q1 2022
---
The report says 37% of mobile players discover new or upcoming games via app stores, followed by social media ads (35%), friend and family recommendations (34%), and ads in mobile games (34%). The parameter that most influences mobile players to try new games is the game genre that they usually like.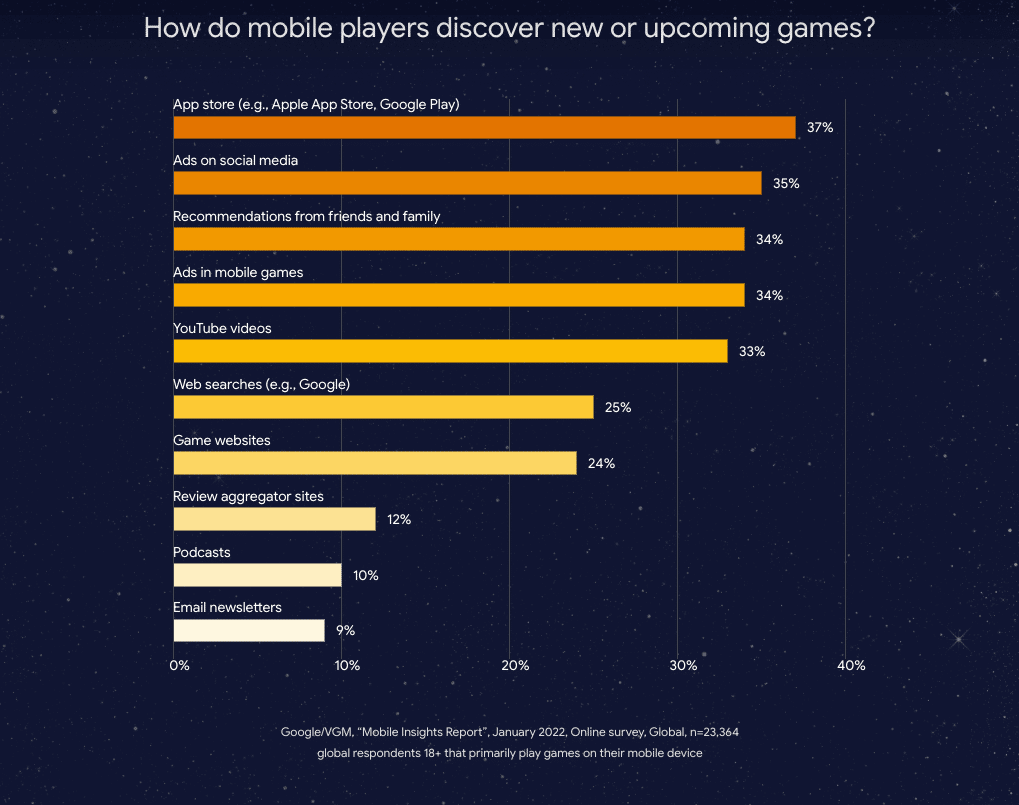 In-game currency is the top mobile in-game advantage that mobile players have spent the money on in the last six months. 36% of players make purchases within games using real money to progress more quickly.
Per the report, 56% of mobile players start playing games because they feel bored. 53% start playing because they have free time or need to relax, 39% need a break from work or school. 37% of mobile players play 2 different games at any given time.
More diverse characters and character creation options and more diverse gameplay like AR are the features gamers are most interested in when engaging with new games. At 51%, a fun gameplay is the top reason why mobile players are interested in continuing to play a game.
NFT-based games, one of the most popular game trends of recent times, will not attract as much attention as is spoken according to the report. Only 16% of mobile gamers want to interact with NFT-based games in the future.