Popular link in bio tool Linktree announced on Wednesday that it's launching a new feature named Payment Lock to enable its users to monetize their content by adding a paywall.
Using the new feature, which is currently in Beta and only available to Linktree's paying customers, social media creators will be able to set a price of up to $150 for their premium content such as recipes, workout plans, articles, but not adult content, the company said in a blog post.
For the payments, they will be able to connect their PayPal or Square accounts. When a user purchases their content, they will be able to access it directly on the platform and also receive a copy in their emails. Both Linktree and the payment service provider will inform the seller by email as well.
Meanwhile, the company didn't mention if it takes a commission from sales, but doesn't appear to do so at the moment.
''Earning money as a creator can be challenging,'' said Linktree in its blog post. ''Payments weren't built into the original infrastructure of the internet, so advertising became the primary way to make money online. For creators, this means relying on getting a 'cut' from advertisers or working directly with them to get paid. Both these methods only work when you have a large following.''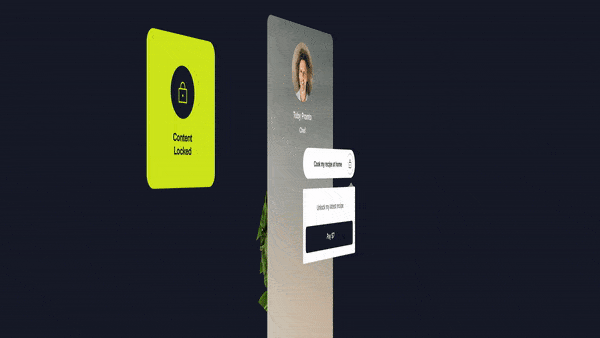 The Payment Lock feature arrives months after Linktree partnered with TikTok for the popular short video platform's new Profile Kit feature that now lets users embed up to 6 TikTok videos on their Linktree profiles.
The company also announced a partnership with PayPal last year for the global launch of its Commercial Links that let Linktree users receive payments from their visitors through ''Support Me'' and ''Request'' links.