According to the latest report of Foursquare and AppTopia, millions of people in the U.S. are now turning to more ''isolated'' forms of transportation such as driving and biking, rather than public transportation models such as subways, busses and trains.
---
Due to the Coronavirus Pandemic, growing numbers of people are avoiding public transportation in order to minimise their physical contact with other people.
Since February 2020, in the US, visits to metro stations decreased by 68% and train stations are down %60.

In Q2 2020, new installs of top transit apps including Citymapper, Moovit and Transit were almost halved compared to the same quarter of 2019.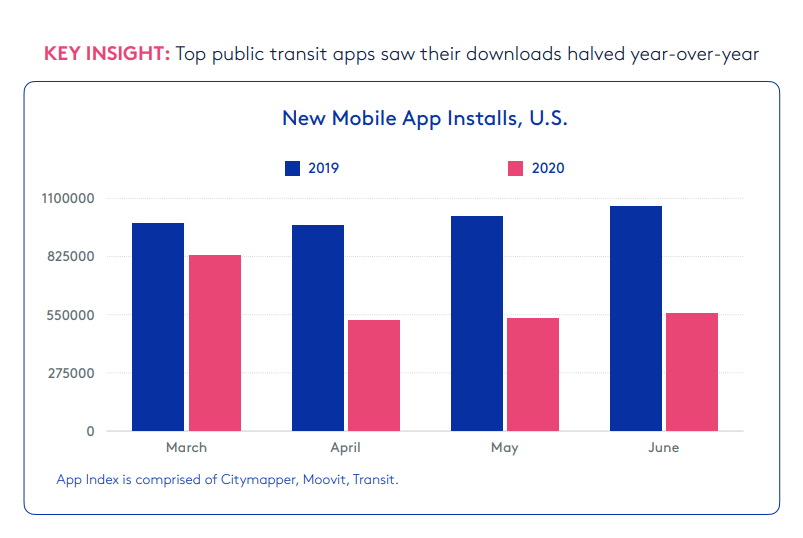 There is an upward trend in the demand for ridesharing apps such as Uber and Lyft. But their combined downloads (March through June) decreased by 21% year-over-year.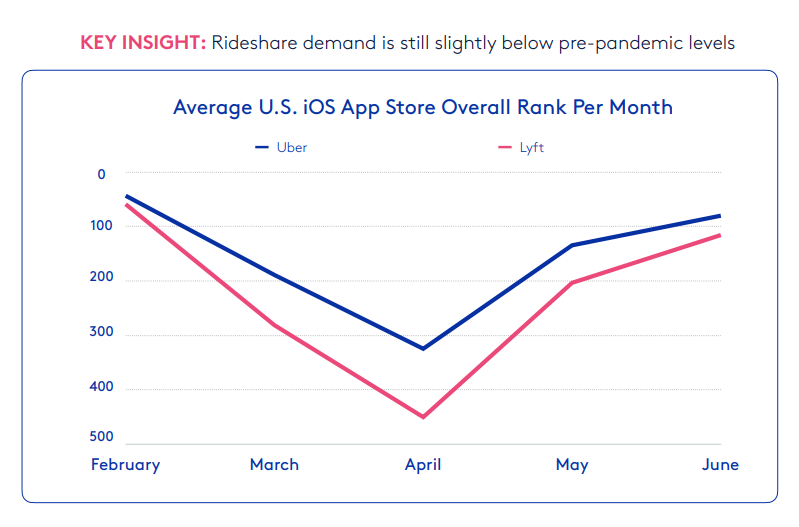 At the same time, bike-sharing and scooter apps such as Bay Wheels, Bluebikes, Capital Bikeshare, Bird and Lime are in great demand.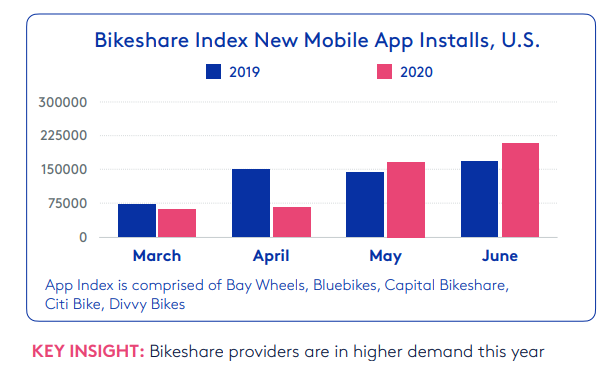 Visits to gas stations & auto dealerships and the interest in apps that used for purchasing automobiles are also on the rise.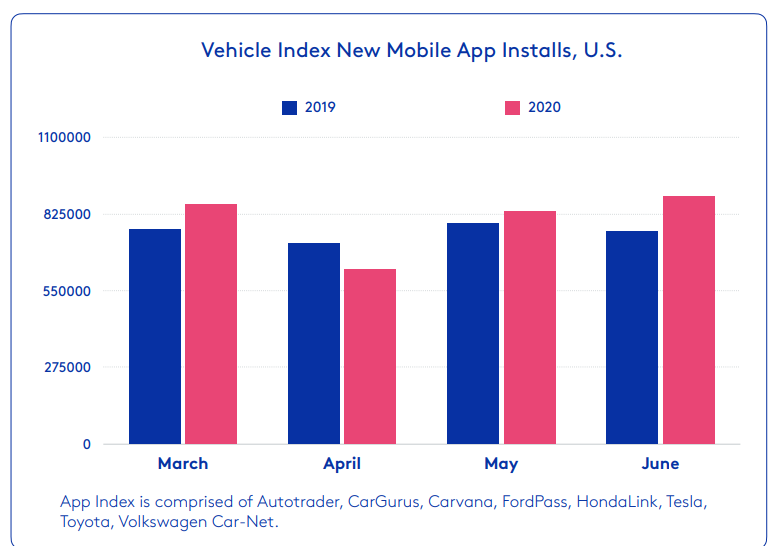 You can check out Mobility Reimagined: U.S. Transportation Trends for more!
What do you think?