At Google Marketing Live on Tuesday, Google announced the latest ad products across Search and YouTube, including a swipeable shopping feed on search, sponsored merchants with their own product displays, and YouTube Shorts ads.
Working since September to add a more visual display for clothing queries on mobile devices, Google has announced a new swipeable shopping feed on search, which will be available through Search or Performance Max campaigns.
"These will be clearly labeled as ads and will be eligible to appear in dedicated ad slots throughout the page, " Google said. The new feature will be rolling out to advertisers later this year.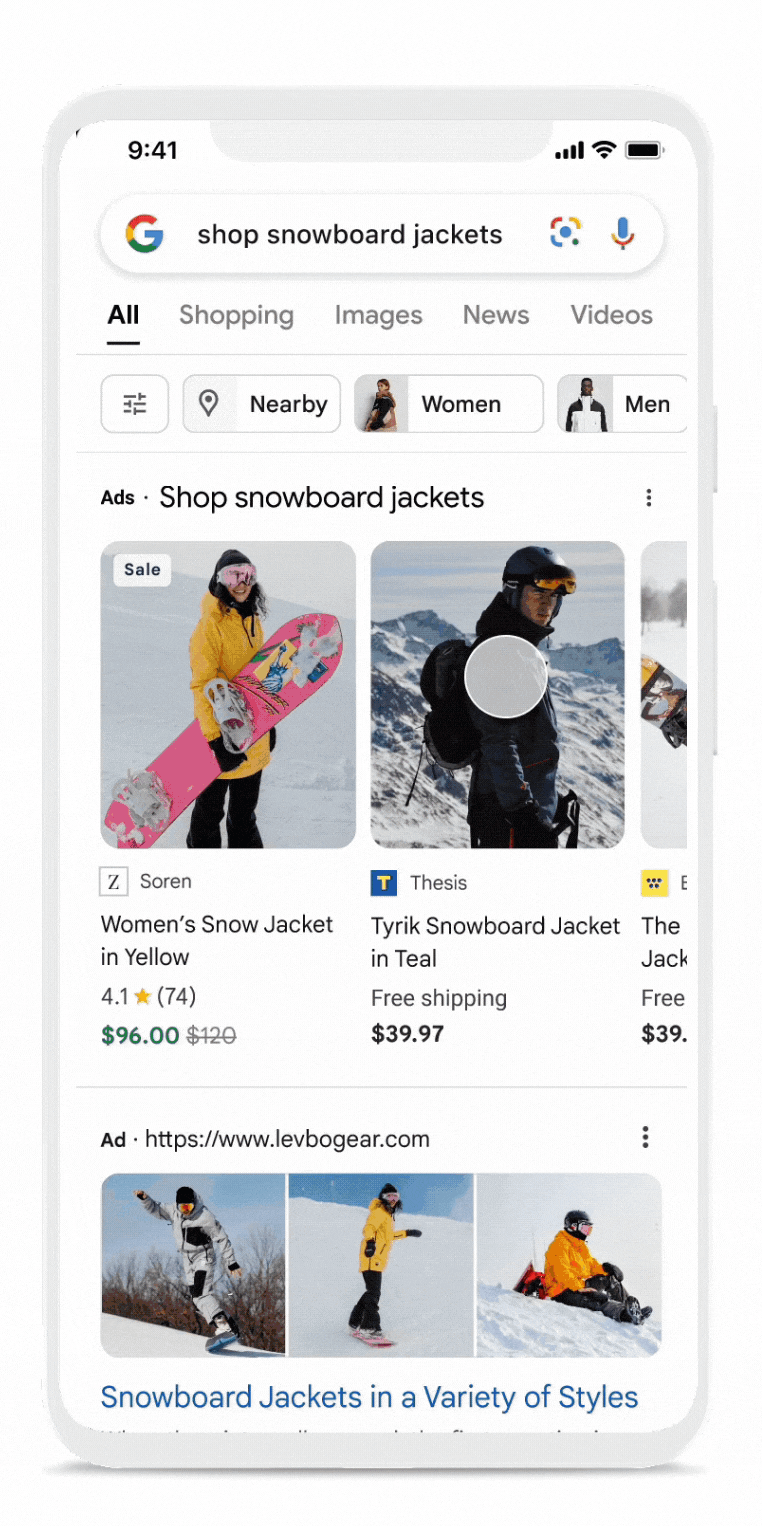 Google also announced that soon, merchants will be able to have 3D models of their products appear directly on Google Search, allowing shoppers to easily see them in their spaces.
In the coming months, merchants will also be able to promote your loyalty benefits to potential customers in the U.S. when they're shopping across Google. Merchants will be able to easily integrate their loyalty programs with Google Ads. Using Performance Max campaigns — along with a product feed — they will be able to drive more online loyalty sign-ups across YouTube, Display, Search, Discover, Gmail and Maps.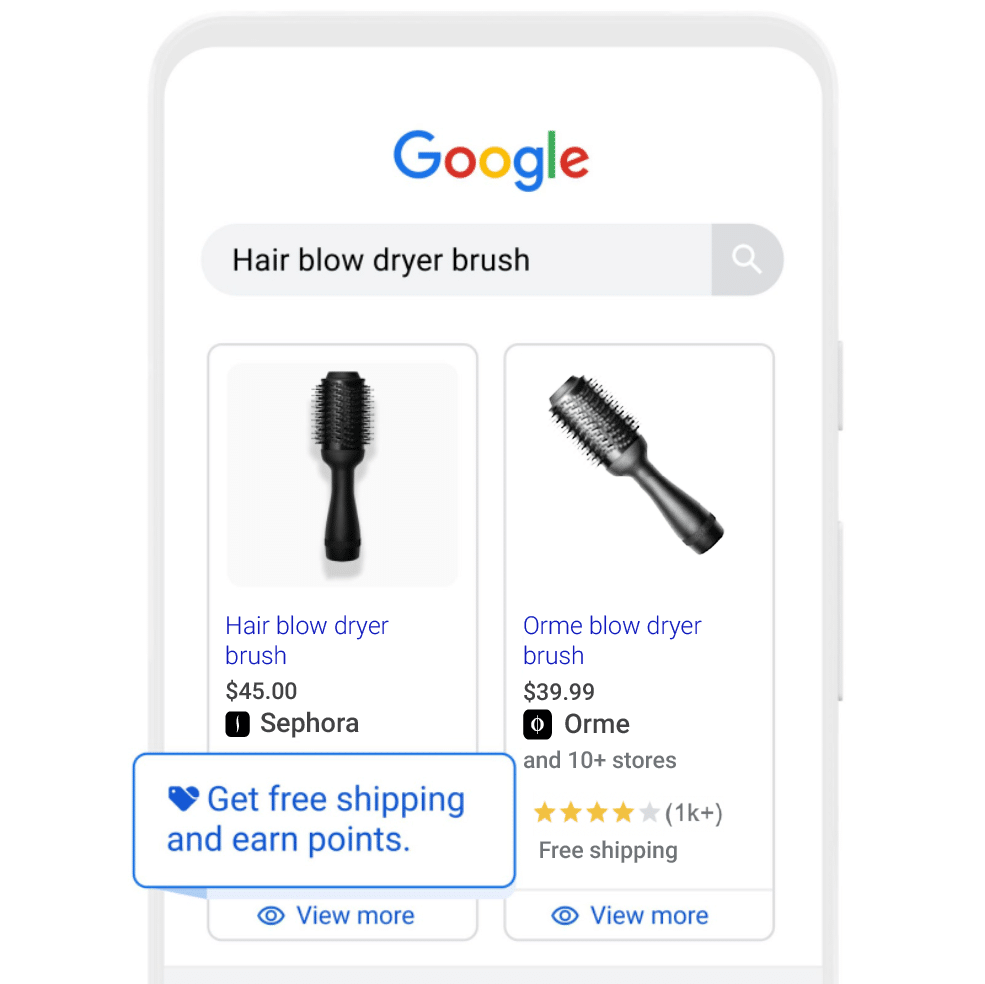 Google also announced that now video action campaigns and app campaigns will automatically scale to YouTube Shorts, which now averages more than 30 billion daily views.
Google, which has been experimenting with ads on YouTube Shorts since last year and now gradually making it available to all advertisers around the world, said that later this year advertisers will be able to connect the product feed to their campaigns and make video ads on YouTube Shorts more shoppable.
Performance Max is a new goal-based campaign type that allows performance advertisers to access all of their Google Ads inventory from a single campaign. It's designed to complement keyword-based Search campaigns to help advertisers find more converting customers across all of Google's channels like YouTube, Display, Search, Discover, Gmail, and Maps. Google says all smart shopping campaigns and Google's retail media service will be folded into Performance Max by the end of this year.
Google has also added new features to Performance Max, including A/B testing, expanded campaign management support, new attribution and action insights, and campaign optimization score. The company says advertisers that use Performance Max campaigns in their account see an average increase of 13% total incremental conversions at a similar cost per action.