On August 13, Google and Apple removed Fortnite from Google Play and App Store for violating their guidelines after the developer started using its own direct payment system. Following the removal, Fortnite maker Epic Games filed a motion for an injunction against Apple to prevent removal. The game studio also hosted #FreeFortnite Cup with Anti-Apple prizes including "Free Fortnite" hat, which features a Llama with the same coloring as the Apple logo.
Amid all this chaos, last week, Apple officially terminated "Fortnite" creator Epic Games' App Store account.
After the removal, Fortnite has left a $1.2 billion opening in the battle royal market on the App Store alone, according to Sensor Tower. In May 2020, the game had hitted $1 billion in lifetime player spending on Google Play and the App Store.  
According to Sensor Tower data, since the battle royal game's launch, the App Store accounted for the vast majority of Fortnite's revenue, around $1.2 billion. Meanwhile, Google Play accounted for $9.7 million following its release in April 2020.
From the beginning of 2020 to the date of Fortnite's removal, the game earned a total of $293 million in player spending, with $283 million from the App Store and $10 million from Google Play. Within the same period, Fortnite reached 31 million downloads worldwide, 20 million came from the App Store.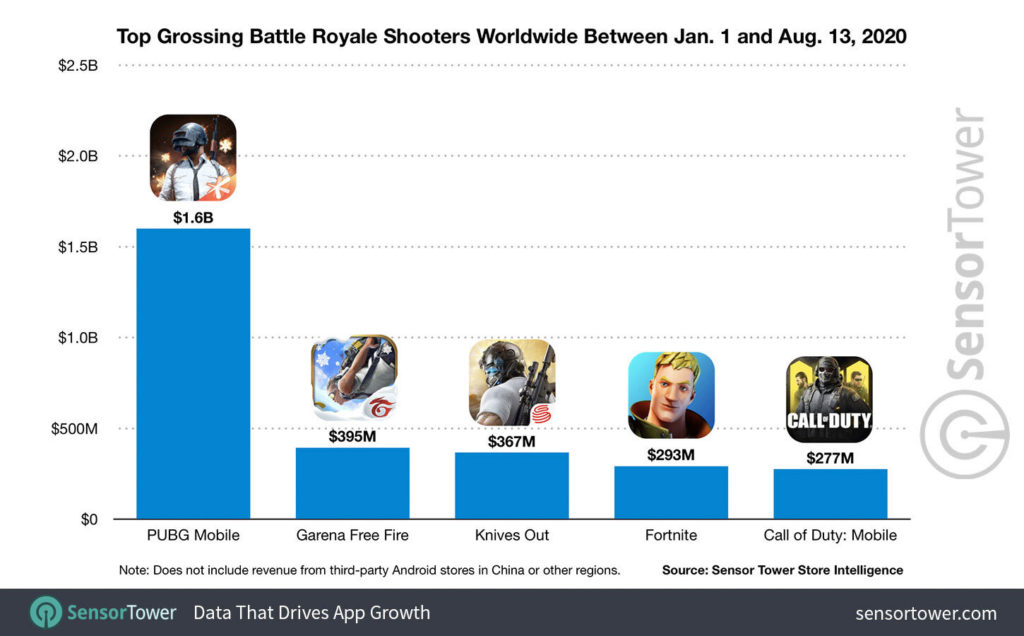 The data also says that Fortnite was #1 among the battle royale games in the United States till its removal in player spending with $181 million between January 1st and August 13th, 2020, followed by PUBG Mobile with $156 million and Call of Duty: Mobile with $111 million.
Call of Duty: Mobile saw an increase of 69% in revenue in the United States week-on-week in the seven days following the removal of Fortnite.