New research by the UK's communications regulator Ofcom revealed that 96% of children between the ages of 3 and 17 in Britain watch video content on video sharing platforms and mobile apps. In addition, 58% consume live-streamed video content, which goes up to 80% among the 16-17-year-old age group.
The regulator said that kids are mostly ''gravitating to 'dramatic' online videos which appear designed to maximise stimulation but require minimal effort and focus''.
While YouTube is still the No.1 destination for the majority (88%) of 3–17-year-olds, short form video platforms TikTok and Snapchat experienced a notable growth in usage in 2022, Ofcom said.
According to the research, ByteDance-owned TikTok's usage among 3-17 year-olds increased from 50% to 53%, while that of Snapchat rose from 42% to 46% last year.
In addition, 87% of 3-4 year olds in the United Kingdom now use YouTube/YouTube Kids, 19% use TikTok, and 17% use Snapchat.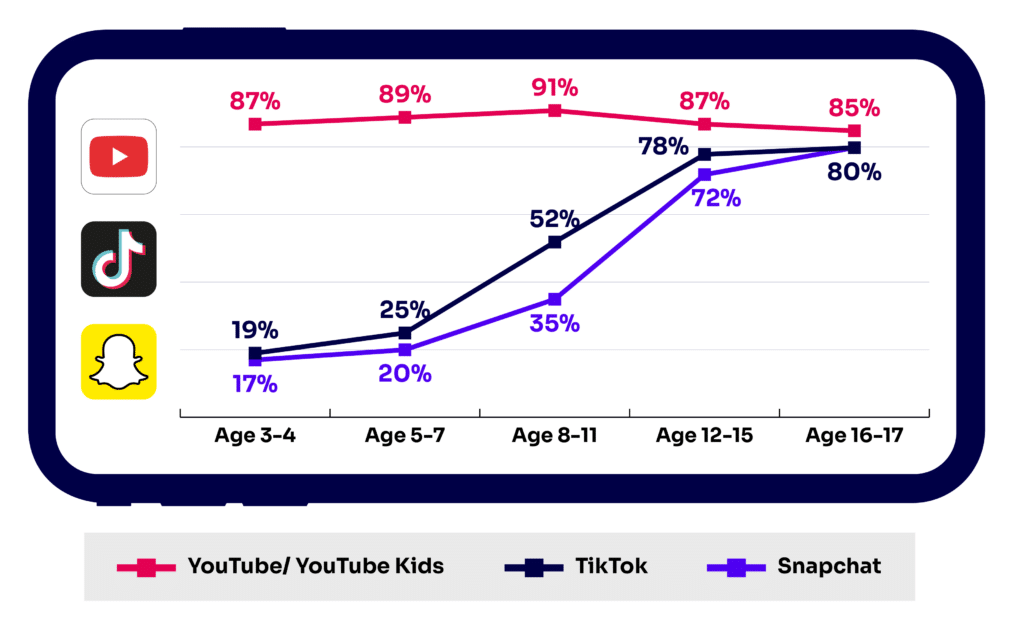 Both TikTok and Snapchat have been under increasing scrutiny over concerns regarding user safety.
TikTok has been recently banned by the UK, the US, Canada, Belgium, Germany, and the European Commission from being used on government-issued devices, over fears that the Chinese government could access citizens' private information.
"We believe these bans have been based on fundamental misconceptions and driven by wider geopolitics, in which TikTok, and our millions of users in the UK, play no part,'' a TikTok spokesperson said following the UK ban.
Snapchat, meanwhile, has come under fire for not removing the accounts of underage users from its platform. As reported by Reuters, a company spokesperson said that they prevent tens of thousands of attempts made by underage users in the United Kingdom each month to create Snapchat accounts, and that such claims misrepresent its efforts.