The Tokyo 2020 Olympic Games kicked off on July 23 and will continue until August 8 with covid restrictions in place and no audience allowed in the stadiums, which has led many fans to download olympic-related apps with streaming rights, such as the official Olympics app and Peacock.  
As a result, downloads of streaming apps with rights increased 13 times during the first week of the games, according to the latest data from App Annie.
During the first 3 days of the event, downloads of the Olympics app were up 2270% in China, 1750% in South Korea and 940% in India.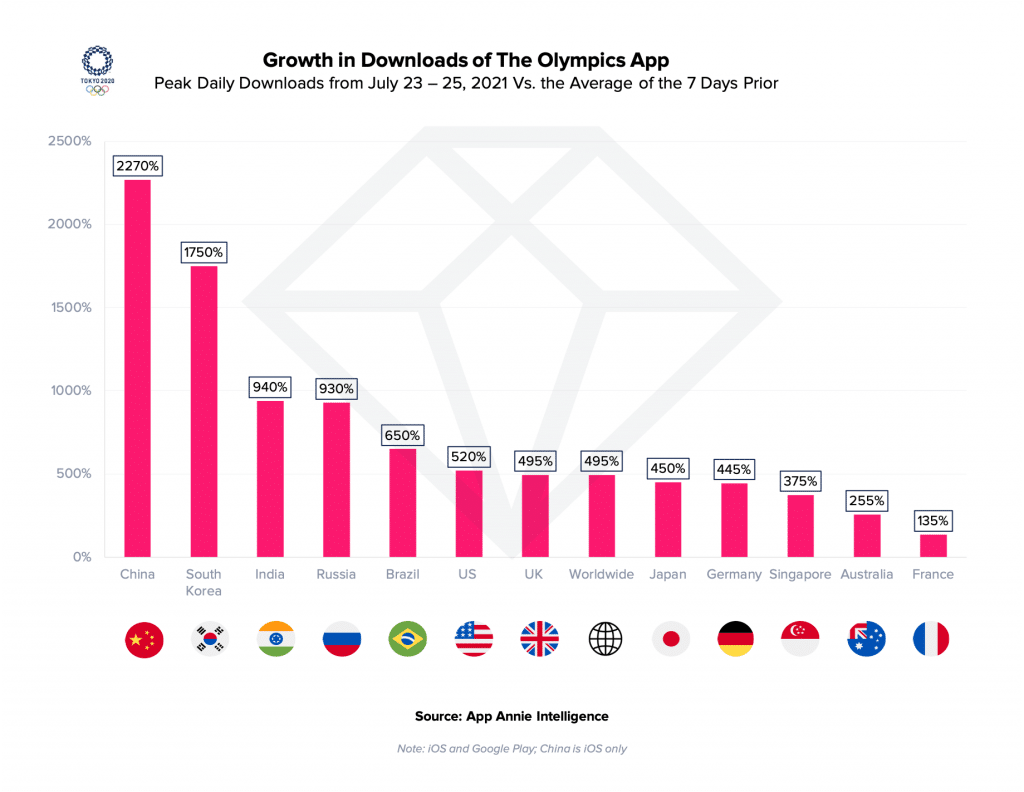 App Annie said that the official app has seen a steady growth in downloads over the last two months as the world was getting ready for the Olympics and saw its peak on Sunday July 25 when it generated 325,000 new daily downloads.
---
Also Read: The 5 Best Live Sports Streaming Apps (2021)
---
In addition, since the first day of the games, downloads of the Олимпиада Токи app, which has streaming rights in Russia and was launched just a week before the opening ceremony, grew 1305%, Europe's Eurosport app grew 1040%, Japan's NHKプラス grew 510% and Singapore's meWatch grew 485%.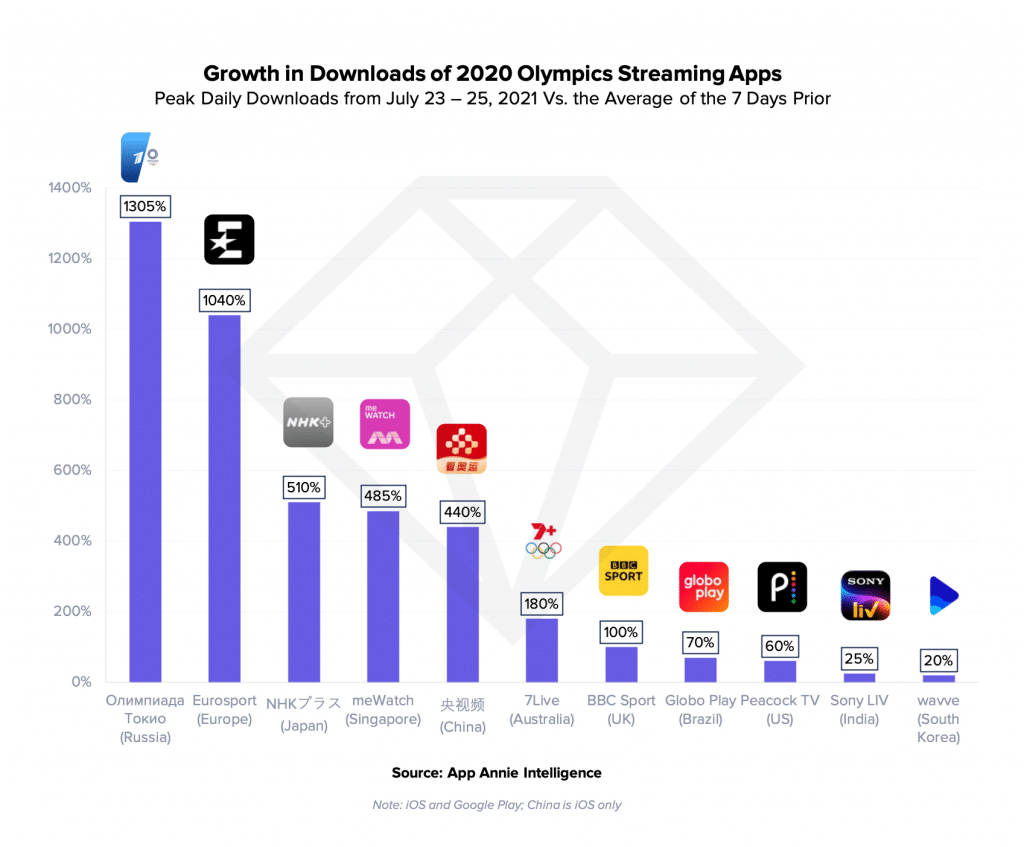 Meanwhile, downloads of the BBC Sport app which has streaming rights in the United Kingdom increased by 100%.