Bangalore-based ShareChat announced on Thursday that it has raised $502 million Series E, led by Tiger Global that valued the company at $2.1 billion. Twitter, Snap, and Lightspeed Venture Partners also participated in the round. The company has raised around $765 million to date.
Excited to share that we have raised $502mn at $2.1bn valuation from Tiger Global, Lightspeed, Snap, Twitter and others
This capital will help us accelerate our journey of building India's largest AI-powered content ecosystem.
Read more about journey – https://t.co/j3IGIsRJ7G

— Ankush Sachdeva (@AnkushSach) April 8, 2021
Twitter reportedly held talks to acquire the six-year-old startup ShareChat to create a global TikTok rival and expand in the Indian market, three sources who wanted to remain anonymous shared with TechCrunch. The sources said that Twitter offered to acquire the social media startup, which it is already an investor of, for $1.1 billion and an additional investment $900 million. However, the deal didn't materialize.
In 2020, ShareChat announced Moj, its short-form video app. "We built the app in 30 hours. Scaled it to 120mn MAUs in 9 months." said Ankush Sachdeva, CEO & Cofounder of Moj & ShareChat.
"When we saw a large vacuum emerge on June 29 with a lot of short-video apps exiting the market — we knew this opportunity was for us. There were millions of short-video creators already trained for creating that content supply. The real game was therefore going to be on building the most relevant feed for the user and we were the only Indian company that had built a world-class feed recommendation system for short-form content." he writes.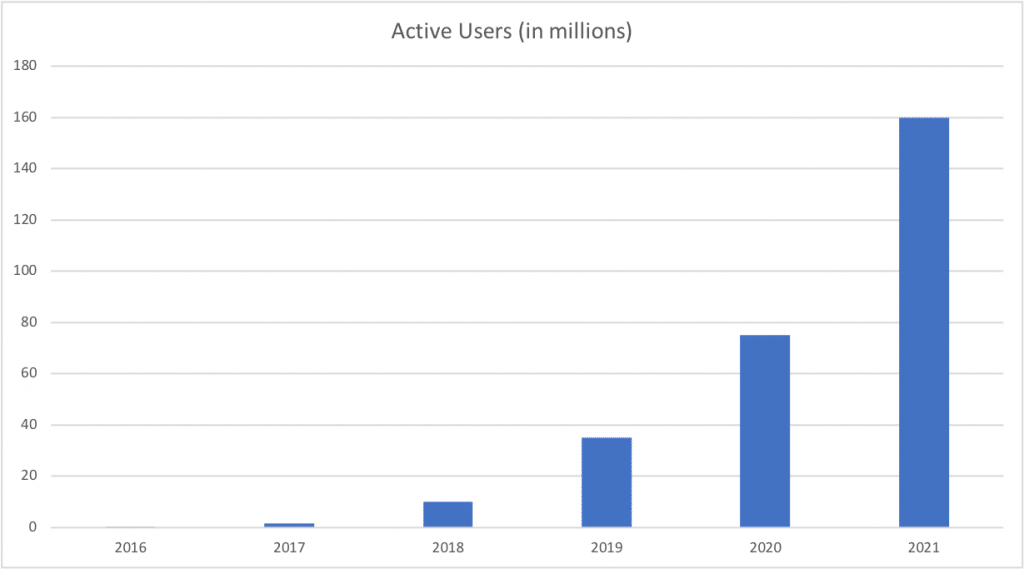 As of 2021, ShareChat has over 160 million active users, said Sachdeva. "We are at a significant inflection point in our company's journey — as the internet penetration further deepens in India we are well-positioned to expand our ecosystem of products to 1 Billion+ MAUs cumulatively." he added.