The number of ''abandoned'' Google Play Store and App Store apps, or the apps that haven't received an update for at least 2 years, rose to 1.86 million in the fourth quarter of 2022, up 6% from 1.76 million in Q3, according to Pixalate's new Abandoned Mobile Apps Report. In addition, the number of ''super abandoned'' apps, the ones that haven't been updated for more than 5 years, reached 348 thousand.
The Play Store is home to over 1.3 million abandoned apps, up 12% from the previous quarter, while the App Store accounts for the remaining 496 thousand, down 2%. 37% Play Store and 32% of App Store apps are still downloadable although they haven't been updated for a very long time.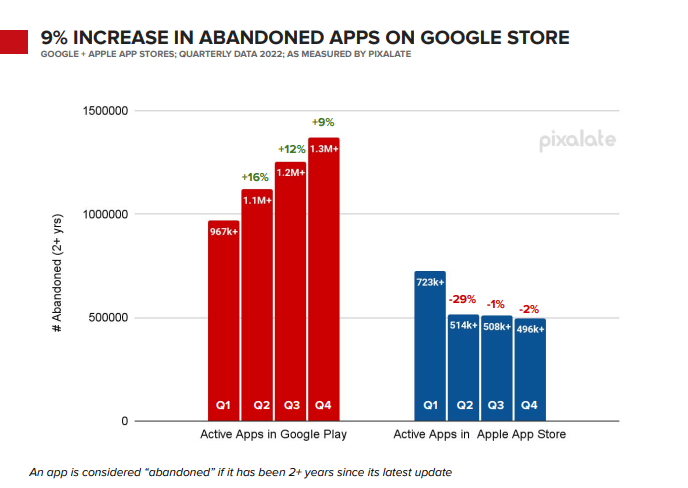 According to the report, abandoned apps account for 45% (22k+) of all the apps registered in Russia, 40% (35k+) of those registered in China, and 38% (128k+) of those registered in the United States.
Android apps with more than 100 million downloads are more likely to receive an update than small apps that have less than 10k installs. But still, at the top of Pixalate's top 100 abandoned apps list is the Huawei Mobile Services app, which currently has more than 500 million downloads.
Meanwhile, 97% of App Store apps and 61% of Play Store apps that don't have a privacy policy were found to be abandoned.
In addition to putting users' privacy at risk, abandoned apps also cost advertisers $29 million last year, Pixalate found.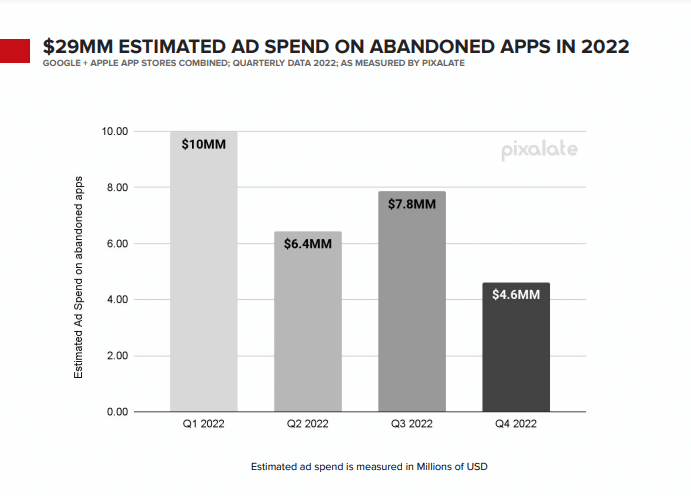 The company, which recently announced a partnership with Start.io to fight mobile ad fraud, also revealed that more than 15 thousand (12%) of App Store and Play Store apps with programmatic ads were abandoned in Q4.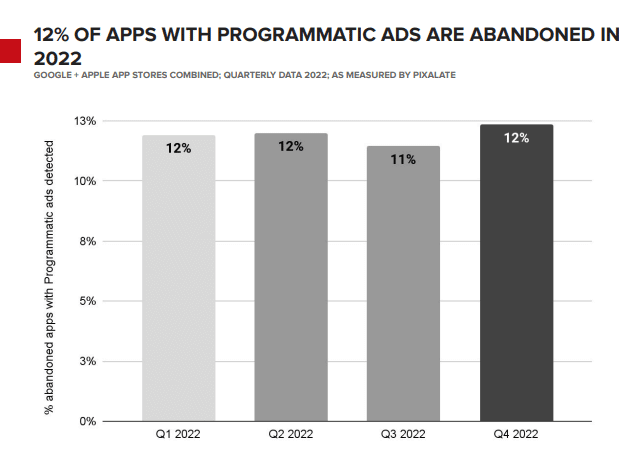 Feel free to check out Pixalate's report for more details.