First announced and demonstrated 2 years ago at the Google I/O 2018 event, Google reportedly started rolling out a new Google Duplex feature to some U.S. users with supported devices which will allow them to have Google Assistant call their hairstylists, hair salons & barber shops and reserve appointments in a very effortless way. 
---
Google first introduced its Duplex project back in May 2018 at the Google I/O event and chose booking a haircut as the use case to highlight its conversational AI tech which makes phone calls to make appointments on behalf of Google Assistant users. 
However, the solution was a technological challenge for Google and the company started with restaurant reservations first in November 2018 with Pixel device owners.
During the coronavirus pandemic, Duplex gained new features such as checking business information including working hours or in-demand inventory and it was also made available in the U.K., Australia, Canada, Mexico, New Zealand, and Spain. 
As discovered by VentureBeat and confirmed by a Google spokesperson, after 2 years of development, the company has now begun to roll out the haircut appointment feature in the United States, which can be used on any device with Google Assistant or access to Google Search or Maps. 
Users with supported devices and in supported regions will be able to choose from 3 options to get haircut booking, which are men's haircut, women's haircut, or general haircut, according to VentureBeat. 
After choosing it, you'll be asked when you'd like to schedule your appointment and if you've been to that business before. Optionally, you'll also be able to enter a specific stylist name.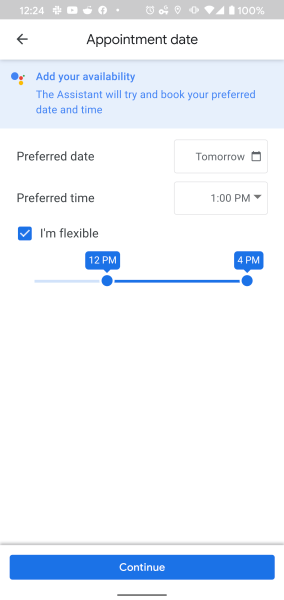 What do you think?