According to a new report from Sensor Tower, at least 3,000 apps could face removal from the App Store due to Apple's push to remove outdated apps. 
According to an "App Improvement Notice" email sent to affected developers over the past few days, Apple warns that it will remove apps from the App Store that have not been "updated in a significant amount of time" unless developers submit an update within 30 days.
Per the Sensor Tower's analysis, which studied apps with at least 10,000 downloads in 2022, Apple's push to remove outdated apps will affect at least 2,966 apps which were updated in 2018 or earlier. That number more than doubles to 7,335 when including apps that were last updated before September 2020, when iOS 14 was released.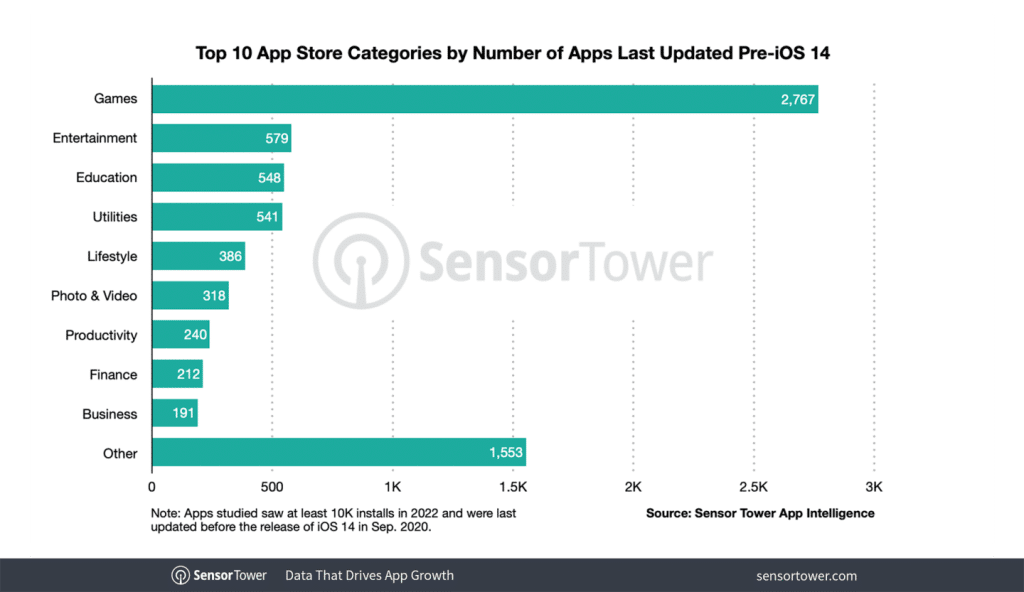 According to the research, mobile games are by far the most affected genre with 38 percent, followed by Entertainment and Education, with 8% and 7%, respectively.
Among mobile games that could potentially be impacted, Geometry Dash Lite has seen the most downloads to date, with around 5.3 million downloads worldwide. When it comes to non-game apps, Steam Mobile sees the most downloads to date with 2.8 million, while social Networking app Reports: Follower Tracker has collected the most money from consumer spending at around $3.2 million in 2022.
In total, the studied apps saw collectively 380.6 million downloads and $149.7 million in consumer spending in 2022 alone.