Apple announced on Monday that it is expanding its satellite-based emergency SOS feature to iPhone 14 users in Australia and New Zealand to enable them to contact emergency services or their family and friends when they don't have cellular or Wi-Fi connectivity.
The company said that the service, which it first introduced last year while launching the iPhone 14 models, has already helped save lives in the 12 countries where it was available.
With the latest expansion, Apple's satellite-based emergency SOS feature is now available in a total of 14 countries, including the United States, the United Kingdom, Canada, France, Germany, Austria, Belgium, Ireland, Italy, Luxembourg, the Netherlands, Portugal, Australia, and New Zealand.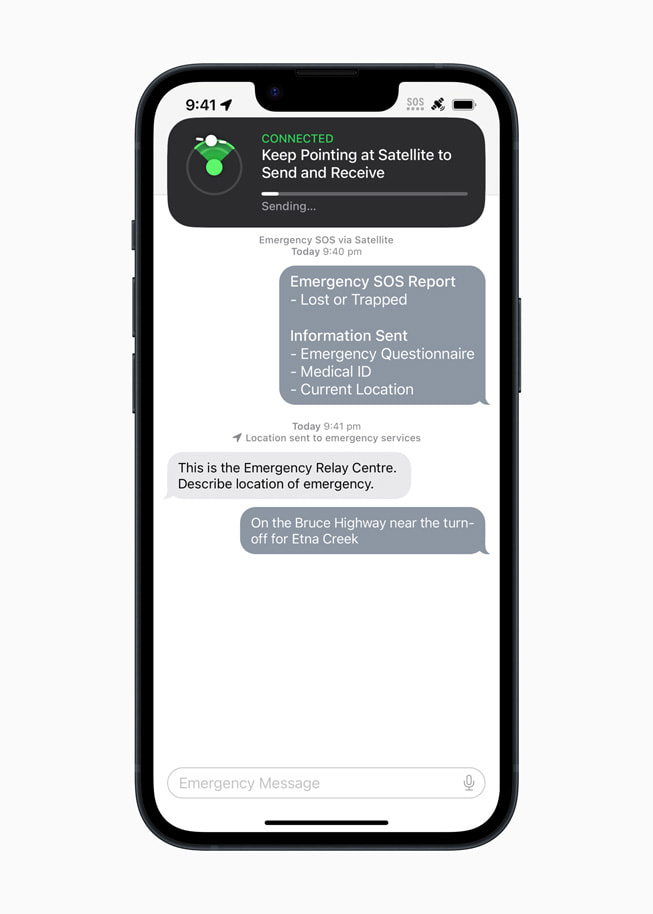 Thanks to the service, which Apple offers for free for two years after an iPhone 14 purchase, users can also share their location with their family and friends via satellite by opening the Find My app.
"The Albanese government welcomes the launch of this innovative safety capability,'' said Hon Michelle Rowland MP, Australia's Minister for Communications, in a statement. ''Australians know full well the importance of remaining connected in regional, rural, and remote areas, particularly when they need emergency services. The ability to contact Triple Zero with Emergency SOS via satellite when there is no mobile coverage is a strong backup to keep Australians connected in an emergency. This will go a long way in helping emergency services respond to, protect, and ultimately, keep individuals safe from harm. Australians are encouraged to familiarise themselves with this feature and whether their device supports it."
You can check out this blog post or watch the video below to learn more about how Apple's Emergency SOS via Satellite works and how you can use it in emergency situations.