After three months of its release, iOS 16 is now installed on nearly 70% of compatible iPhones, according to the latest data from mobile and web analytics company Mixpanel.
While Apple regularly shares its iOS adoption data, the company hasn't disclosed its latest figures yet. Mixpanel's stats, on the other hand, are based on data from devices that use its technology.
According to its latest data generated from over 3,5 million records, iOS 16 adoption currently stands at 69.67%, iOS 15 adoption is at 24.25%, and 6.09% of iPhone users are still using earlier versions.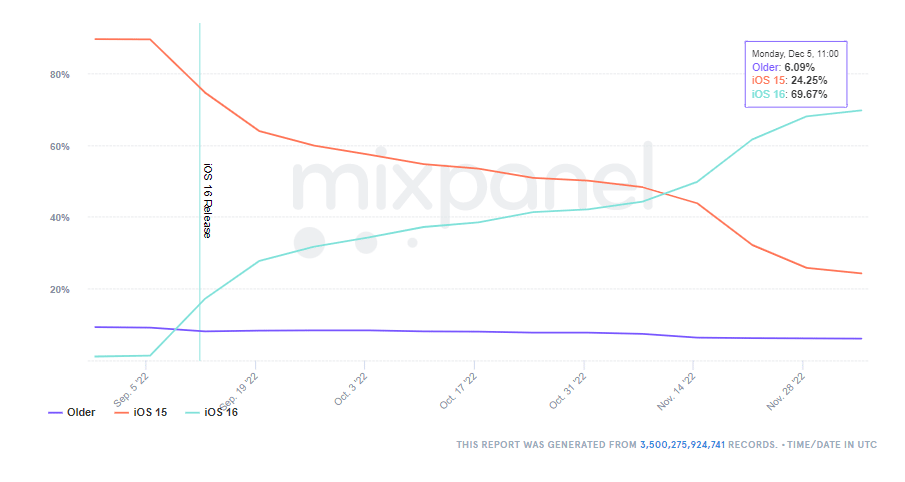 One of the reasons behind the quick adoption of iOS 16 is the new Lock Screen customization feature it brought along which became quite popular among iPhone users. It created a buzz just like what iOS 14 did with its home-screen customization widgets, which helped the update, also Pinterest and customization apps, see a record breaking adoption.
The iPhone-maker released iOS 16 on September 12, and iOS 16.1 in late October adding new features like Live Activities and bug fixes. iOS 16.2 has been in beta for over a month now and is expected to arrive next week.