Google announced today that its Google Maps app will direct users to eco-friendly routes with the lowest carbon footprint based on factors such as traffic and road incline.
The company said in a blog post that, unless a user chooses to opt out, the default route will be the ''eco-friendly'' one if it has nearly the same estimated time of arrival as the fastest route.
If there is a significant difference in ETA between the eco-friendly route and the other options, Google Maps will enable users to compare the routes in terms of estimated carbon emissions.
"What we are seeing is for around half of routes, we are able to find an option more eco-friendly with minimal or no time-cost tradeoff," said Russell Dicker, Director of Product at Google.
While the feature is now available for the users in the United States, global rollout is coming soon, the company said.
In addition to eco-friendly routes, Google Maps will also alert users when they navigate through low-emission zones in which the most polluting vehicles are restricted or not allowed.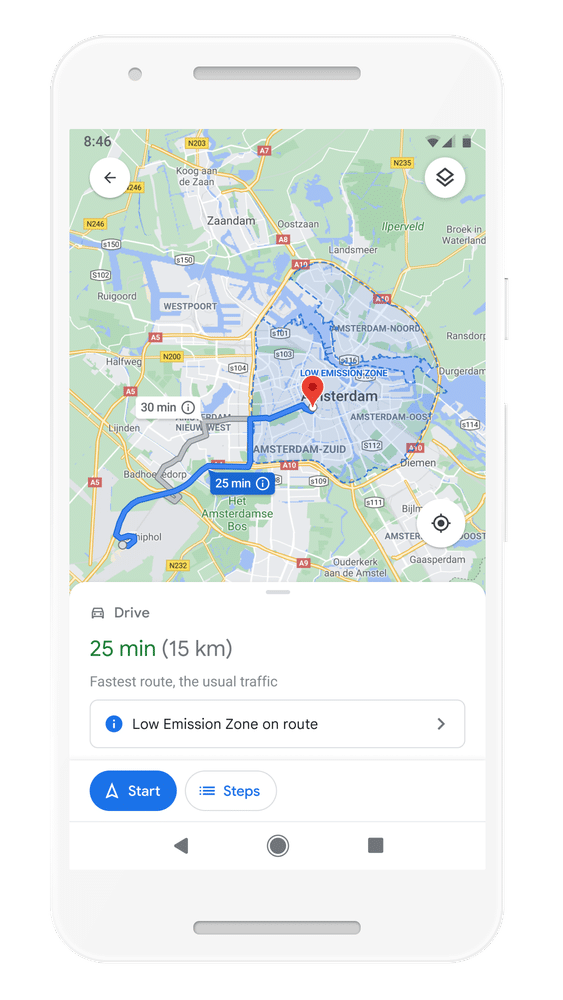 Furthermore, in the upcoming months, Google Maps users will also be able to compare routes and transportation modes in a single tab.
Check out our most up-to-date mobile marketing news.