Google introduced a new account deletion policy on Wednesday which it hopes will provide Android users with more transparency and control over their personal data.
In a blog post, the company said that developers of apps that offer account creation will be required to let users delete their accounts within the mobile app or through an online form, which will save them from the hassle of reinstalling the app.
Developers will have to answer questions about their data deletion process in their app's Data Safety form by December 7, and the tech giant will start showing those answers to users in the Data Safety section within their product pages on the Play Store starting early next year. Those who need more time to implement the changes will be able to apply for an extended deadline until May 31, 2024.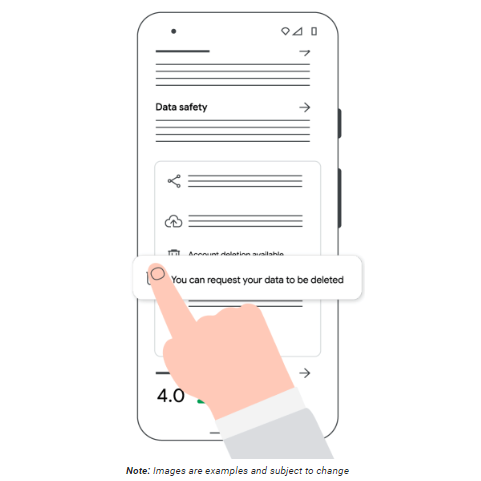 ''As the new policy states, when you fulfill a request to delete an account, you must also delete the data associated with that account'', the Android-maker said in its announcement post. ''The feature also gives developers a way to provide more choice: users who may not want to delete their account entirely can choose to delete other data only where applicable (such as activity history, images, or videos). For developers that need to retain certain data for legitimate reasons such as security, fraud prevention, or regulatory compliance, you must clearly disclose those data retention practices.''
Google's main rival Apple also introduced a similar policy last year, requiring developers to make account deletion easier for iOS users.