Google announced on Thursday that it's expanding the ''User Choice Billing'' pilot program to the United States, Brazil and South Africa to let more developers offer alternative payment methods alongside its own billing system. Bumble has joined the program as an early tester as Spotify has started rolling out the implementation of UCB.
The Android-maker first unveiled User Choice Billing in March this year naming Spotify as its first partner. The program, which offers a 4% discount for Google's %15-%30 Play Store fee, was later expanded to non-gaming app developers in the European Economic Area (EEA) in July, and to Australia, India, Indonesia and Japan in September. With the latest addition of the United States, Brazil and South Africa, UCB is now available in a total of 35 countries.
In addition to the expansion, Spotify also began rolling out the first implementation of the pilot program to its users in a number of select countries this week, allowing them to subscribe to its audio streaming service through a third-party payment system.
''Spotify has been publicly advocating for platform fairness and expanded payment options for years,'' Spotify said in a blog post. ''We believe that fair and open platforms enable better, frictionless consumer experiences that also empower developers to imagine, innovate, and thrive.''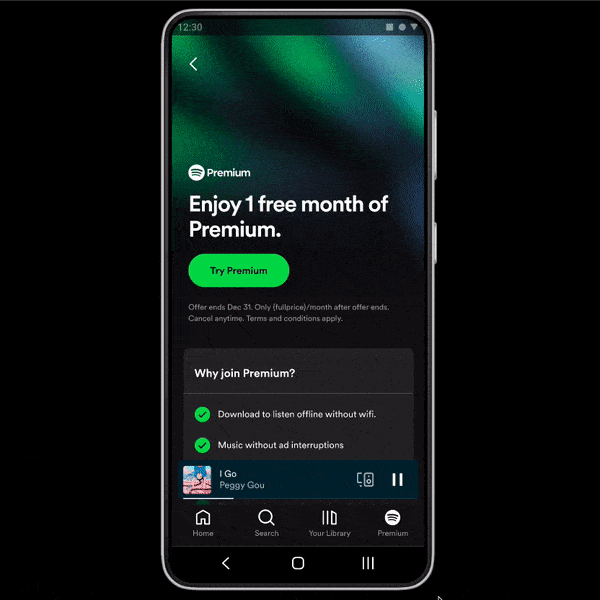 Google also announced that popular dating app Bumble has now joined the UCB program as an early tester and would begin offering alternative payment options within its app in the upcoming months.
While the pilot program offers more choices for eligible developers, it still hasn't saved Google from criticism and legal challenges over its controversial Play Store fee. Earlier this month, the company stopped enforcing its Play Store billing in India after the country issued an antitrust order.
Last year, the South Korean Parliament also passed a bill requiring Apple and Google to accept other payment methods. Google said it would comply with the bill.