Popular chat app Discord has started rolling out the mobile screen sharing support on iOS and Android which will enable users to stream and view parties together with their friends.
Launched in 2015, Discord is now one of the most popular text & video chat apps with over 120 million monthly active users. In order to provide a better user experience, the company has just announced a long-awaited feature which it started rolling out yesterday and will be available to all users soon.
As the name suggests, Discord's new mobile screen share feature will allow users to share their screens and stream & view parties together with other users on the platform.
In fact, Discord first launched the screen sharing feature in 2017. But it was only available on desktop until now.
As reported by TechCrunch, the mobile screen sharing feature comes with a particular focus.
''The company tells me they've been particularly focused on making it work well when there's a lot of onscreen motion, allowing for things like game streaming or remote YouTube/TikTok viewing parties with high frame rates and minimal latency.''
TechCrunch also reported that mobile screen share streams on Discord will be up to 50 viewers simultaneously and there won't be any limits on the number of users sharing their screens in the same channel.
How To Share Screen On Discord Mobile
To share your screen on Discord mobile, all you need to do is to press the Share Your Screen button available in the call panel.
Then you'll see the menu where you can choose if you'd like to share an individual application only or your entire screen.
Lastly, press the Go Live button. That's it!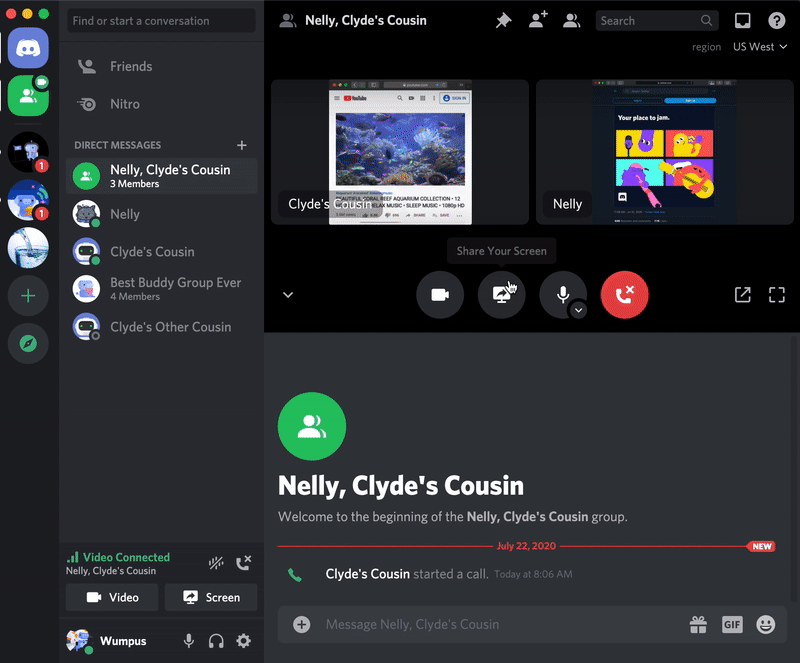 ---
Last month, the sources close to the company said that Discord's valuation would reach up to $7 billion with a new funding round.
Last Monday, The FTC said it's seeking information from Discord, TikTok owner ByteDance, Facebook, Google and other tech giants about how they collect, use, and present personal data.