Coinbase, one of the largest cryptocurrency exchanges in the world, has officially announced that it is launching its own NFT marketplace. Coinbase NFT will allow Coinbase users to mint, buy, showcase, and discover NFTs.  
The company has opened a waitlist for early access to Coinbase NFT.
"We're making NFTs more accessible by building user-friendly interfaces that put the complexity behind the scenes. We're adding social features that open new avenues for conversation and discovery. And we're going to grow the creator community exponentially, a win for artists and for fans." the company said in a blog post.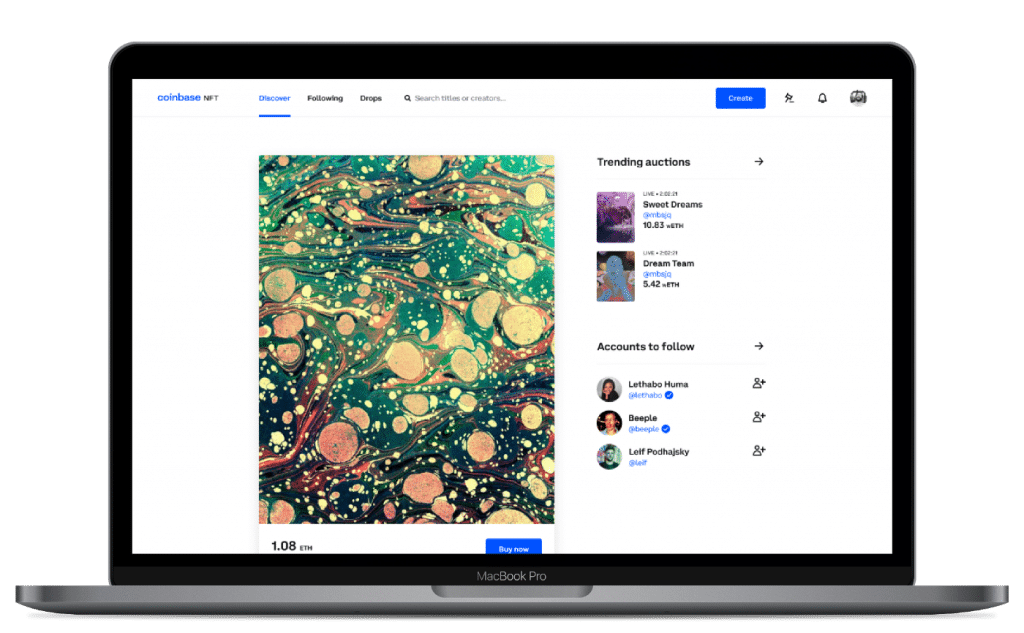 The NFT platform, which is announced to be launched later this year, will allow only Ethereum-based NFTs to be traded in the first place. The company says the initial launch will support Ethereum based ERC-721 and ERC-1155 standards with multi-chain support planned soon after.
As TechCrunch points out, what Coinbase seems lacking in their plans is all sorts of Layer-2 scaling integration, a popular method for reducing the costs and environmental impact of the art of minting and trading money on the Ethereum blockchain.
Coinbase NFT could now open up a massive revenue stream to the publicly traded company, assuming NFTs continue to attract investor interest from those seeking high-priced digital collectibles and artworks. Rising again earlier this year and in August, the NFT market is showing more resilience than many expected, but still seeing much wider volatility than the already volatile cryptocurrency prices. OpenSea saw record trading volume of $3.4 billion in August.