There are excellent apps developed to play PlayStation 2 or 3 games on smart devices. These apps especially attract the attention of those who like retro games and offer an experience like using PlayStation. For those wondering, here are the best PlayStation emulators for Android!
RetroArch
Price: Free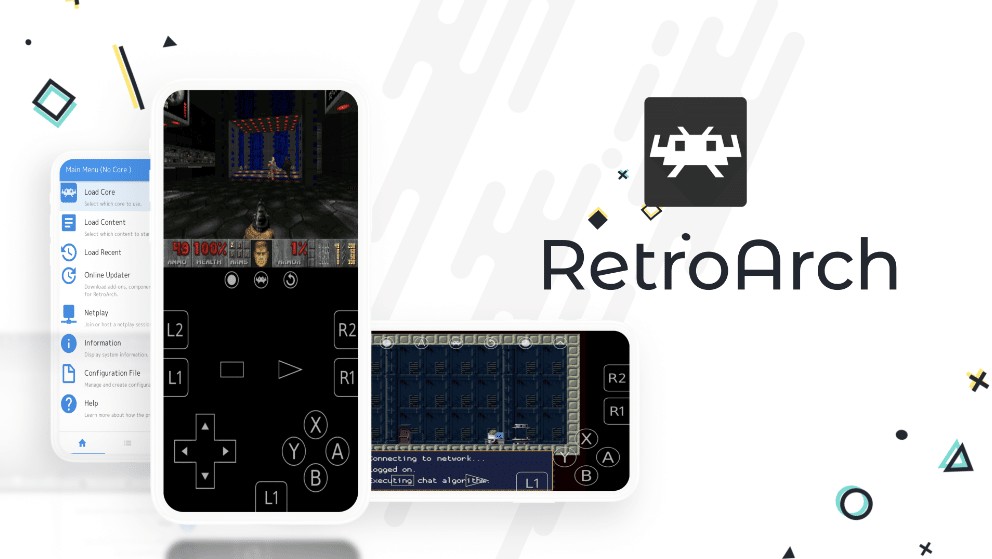 RetroArch which is an open-source project takes advantage of a powerful development interface called Libretro and is one of the best PlayStation emulators for Android. Users can create cross-platform apps that can use cross-platform camera support, future OpenGL, location support, and more with the support of Libretron. The app allows the creation of emulators, games, and multimedia programs and provides ease of one-stop shopping. The version of the app on the web differs from the version on Google Play (the core varies.).
In addition, RetroArch offers the ability to scan files and directories and add them to the game system. Users can easily view database information about each game in the collection with RetroArch. The app has many features such as reconfiguring controls and reconfiguring internal entries. RetroArch does not contain spyware, DRM, or ads. Check out the app's website for more information.
DuckStation
Price: Free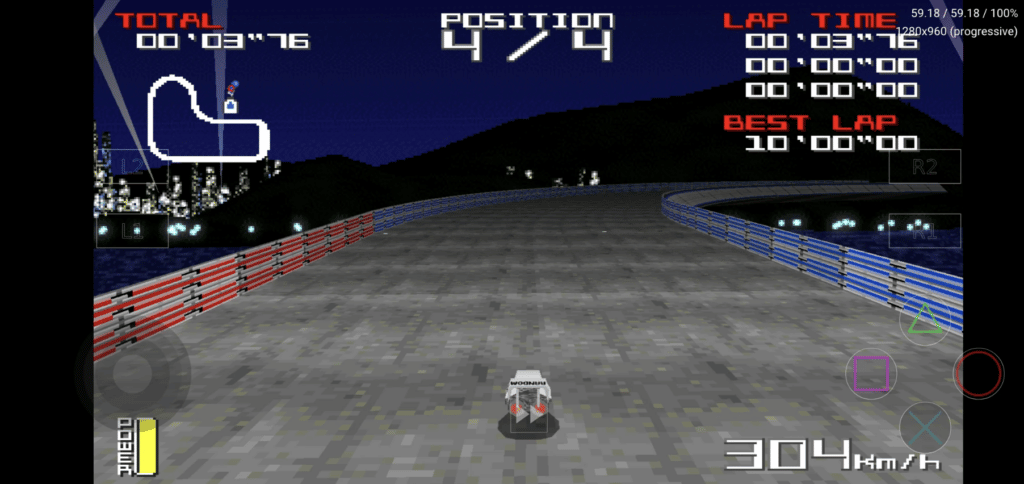 DuckStation is an excellent Playstation emulator that aims to maintain high performance and be fast. The app provides playability for Sony PlayStation(TM) / PSX / PS1 consoles. Without the "BIOS" ROM image it is not possible to boot the emulator and play games. Users should throw it into the console with Caetla or other options to provide a ROM image and it should be 512KB in size. The app is used to play legally purchased games, and the games are not provided by an emulator.
Moreover, DuckStation includes true color (24-bit), texture filtering, upscaling in hardware renders, widescreen rendering in supported games, adaptive downsampling filter, and more. The app includes up to 8 controllers (in multi-touch supported games). DuckStation has features like a built-in patch code database, preview screenshots, incredibly fast turbo speeds, and controller layout editing and measuring. Browse DuckStation's website to learn more information.
---
Also Read: The 7 Best N64 Emulators for Android
---
FPse
Price: $2.99
FPse is an emulator that offers its users high-quality and outstanding graphics with OpenGL and is among the best Playstation emulators for Android. Users should create an ISO image from a Playstation game disc to have a pleasant experience. The app runs from Android 2.3 to Android 8. The interface of the app automatically scans your local storage to find Playstation games and offers the possibility to automatically display the covers of the games. FPse comes with high compatibility and high sound quality and is compatible with G-Sensor. Also, FPse supports file extensions such as .img, .iso, .bin, .cue, .nrg, .mdf, and .pbp.
ePSXe
Price: $3.75
ePSXe is an app that deserves to be among the best Playstation emulators for Android. The app provides high compatibility, speed, and quality sound. ePSXe is suitable for 1-4 players and provides a great gaming experience for two players with its split screen mode. The app is specially designed for smartphones and tablets.
Furthermore, ePSXe provides native support for ARM and Intel Atom X86 and supports HD-enhanced graphics including memory cards. The app has virtual touchpad support and hardware button mappings such as Xbox 360, WiiMote, Sixaxis, Moga, Ipega, Xperia Play, external gamepads Bluetooth, and phones with gamepads. ePSXe provides 2x / 4x software renderer. For more detailed information, browse the website of the app.
---
Also Read: The 5 Best PSP Emulators for Android
---
EmuBox – AlO emulator
Price: Free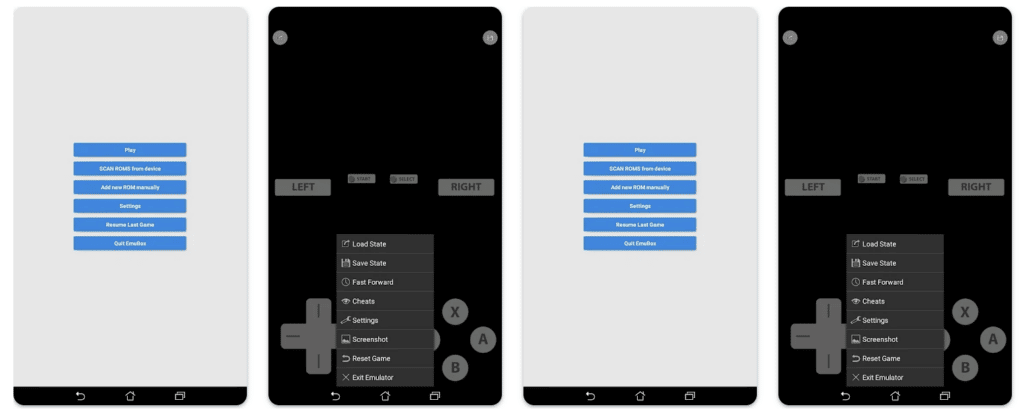 EmuBox is a functional all-in-one console emulator. The app comes as PSX (PS1) emulator and a Nin emulator. EmuBox is the first multi-emulator with material design, and it is fast. The app supports up to 20 save slots for each ROM and allows users to take game screenshots. EmuBox allows playing with an external controller such as a Bluetooth gamepad or plug-in gamepad. Users can access optimized performance by changing emulator settings in EmuBox. In addition, the app does not contain any ROMs, it is just an open-source app developed to play custom ROM backups.
EmuBox – AIO emulator on Google Play
---
Also Read: The 10 Best Android Emulators
---