According to Bloomberg, AppLovin dropped around 18% in its trading debut after raising $2billion in U.S. IPO with KKR.
The shares, priced in the IPO at $80, closed at $65.20 in New York Thursday, giving the company a market value of about $23 billion based on the outstanding shares listed in its filings with the U.S. Securities and Exchange Commission.
"Today is a milestone. It gave us access to funding to go reinvest back in our business," Foroughi said in an interview before trading began. "We're much more interested in where we land three to five years down the road than we are where we are going to trade today."
"We're entirely focused on that tech enablement platform," he said. "However, we've invested in these creators."
"Fast forward to 2021—our mission to grow the mobile app ecosystem and keep our focus on app developers are at the core of what we do and is the bedrock for our success. We still maintain the same nimble approach that kick-started our business and allows us to be flexible, creative, and deliver value for our customers. We've become a thriving mobile apps and technology company that helps accelerate the growth of app developers around the world. We've driven over 6B+ installs on our platform and have 410M daily active users (DAUs) on our platform. We entertain tens of millions of consumers every day with over 200 apps across our 12 studios. " Foroughi said in a blog post.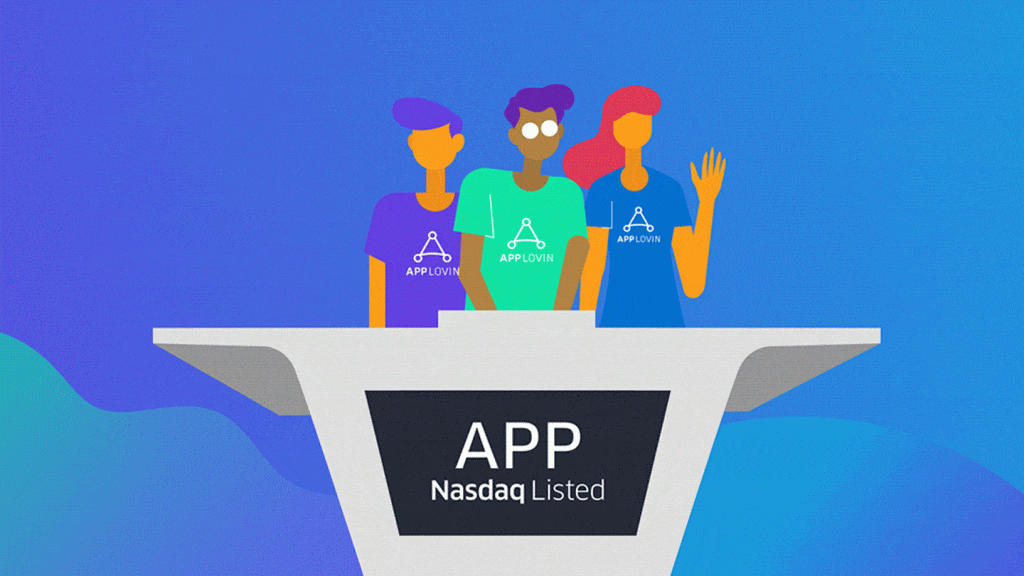 (15.04.2021) AppLovin raises $2 billion in U.S. IPO at over $28B valuation
Mobile app technology company AppLovin priced its IPO at $80 per share early Thursday morning, at the midpoint of its previously set range of $75 to $85 apiece, placing its valuation at $28.64 billion.
At this price, KKR-backed AppLovin will raise $2 billion through the U.S. IPO.
AppLovin offered 22.5 million Class A shares while KKR Inc. offered $2.5 million shares, according to a filing with the U.S. Securities and Exchange Commission. Shares are set to be listed on the Nasdaq under the ticker symbol "APP" on Thursday.
AppLovin's 2020 revenue reached $1.45 billion, up 46% year-over-year. Back in 2020, AppLovin announced the acquisition of Machine Zone and at the beginning of February it announced the acquisition of mobile measurement company Adjust.
Back in March, mobile app technology company AppLovin announced that it has publicly filed a registration statement on Form S-1 with the U.S. Securities and Exchange Commission relating to a proposed IPO of its common stock. Morgan Stanley, J.P. Morgan, KKR, BofA Securities, Citi and Goldman Sachs are the joint bookrunners on the deal.