Twitter is integrating the mobile-only demand-side platform CrossInstall which it acquired last year with its in-app monetization company MoPub's ad exchange platform.
The new platform which is currently in a closed beta has been named ''MoPub Acquire'' and will help ''mobile publishers acquire key customers, earn through ads, and optimize performance insights to better understand and take action on the business.''
Until it was acquired by Twitter in May last year, CrossInstall's clients consisted of gaming companies including Machine Zone, Jam City, SGN and PuzzleSocial.
"There are a lot of really successful app developers out there that just need to acquire more users and that's what we plan to help them with," said Georgia Herdener, the head of MoPub Acquire.
MoPub said in a blog post that it's ad exchange platform which was founded in 2010 now sees more than 2.1 trillion ad requests per quarter and supports more than 56 thousand mobile apps.
Although the platform is quite helpful to developers who want to monetize their apps and boost their revenue, it wasn't strong enough in terms of user acquisition. With the integration of the two platforms, customers will now be able to drive user acquisition in a more effective way.
"They're now going to be able to service clients, not only allowing them to earn but also do user acquisition," said Herdener. "MoPub has been historically functioning at 50% of what an app developer needs to be successful, helping them earn money. But you have to get new users to come into your app and spend money, and that's what they now have MoPub Acquire doing."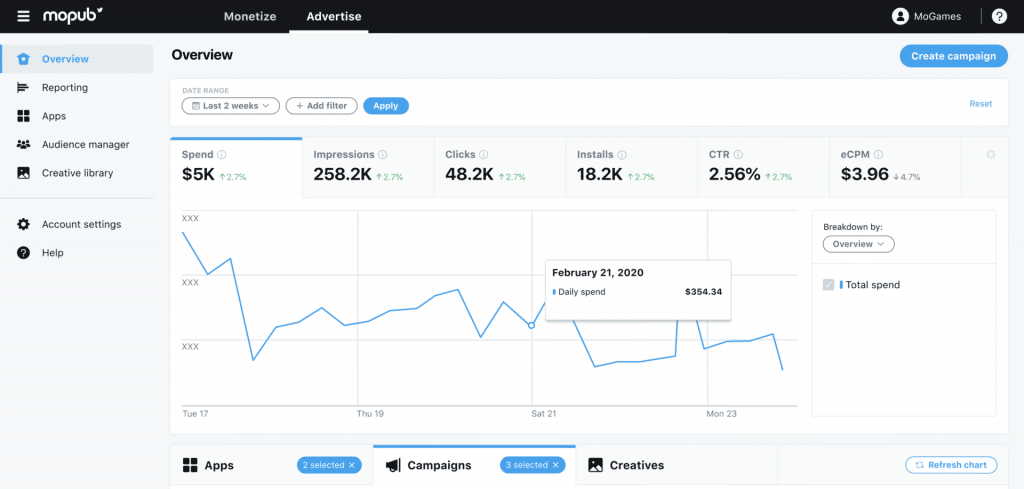 Herdener said that it's not certain yet when MoPub Acquire will be launched globally.
"It's really important to us that we're methodical and get client feedback and ensure that we're building out the product with exactly what clients need."
Meanwhile, she also said that CrossInstall's partnerships with Facebook, Google, Snap and other ad networks were ended after the company was acquired last year.
"Those partnerships were really just us making sure that the creatives that we build [and] the tech would work on Facebook, Google and Snapchat," she said. "We sunset that program right after the acquisition. We just want to focus on user acquisition and doing what we do well."