European downloads of the top 50 mobile payment apps surpassed 30 million in the first quarter of 2021, according to new Sensor Tower data. That's up 32% from 23 million downloads generated in Q1 2021.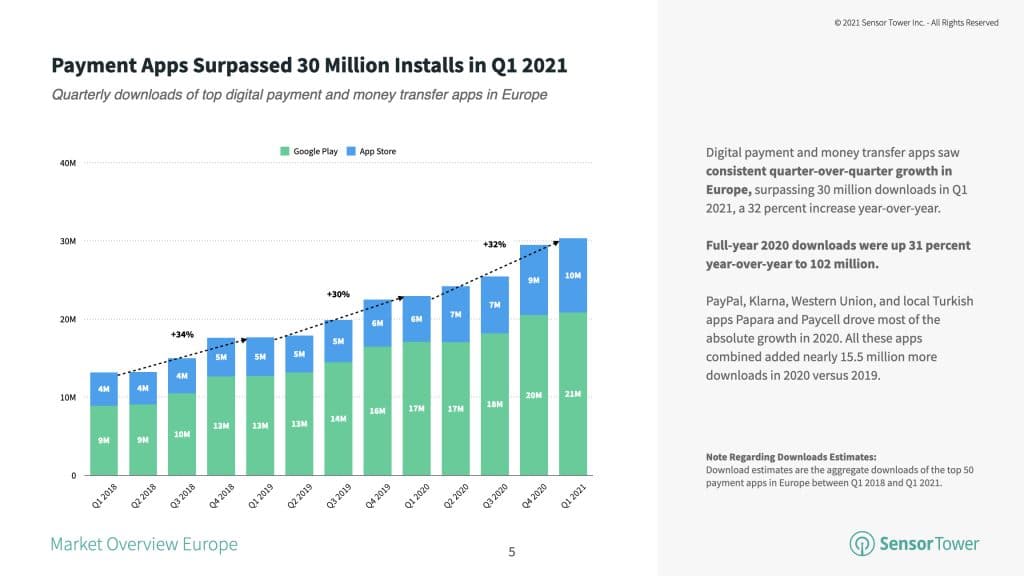 The data shows that PayPal and Google Pay have been the most downloaded payment apps in Europe since 2018.
While PayPal has more presence in Western and Southern Europe, particularly in the UK, Germany, France and Italy, Google Pay is more popular among users in Central and Eastern Europe. The latter is also the No.1 payment app in Russia.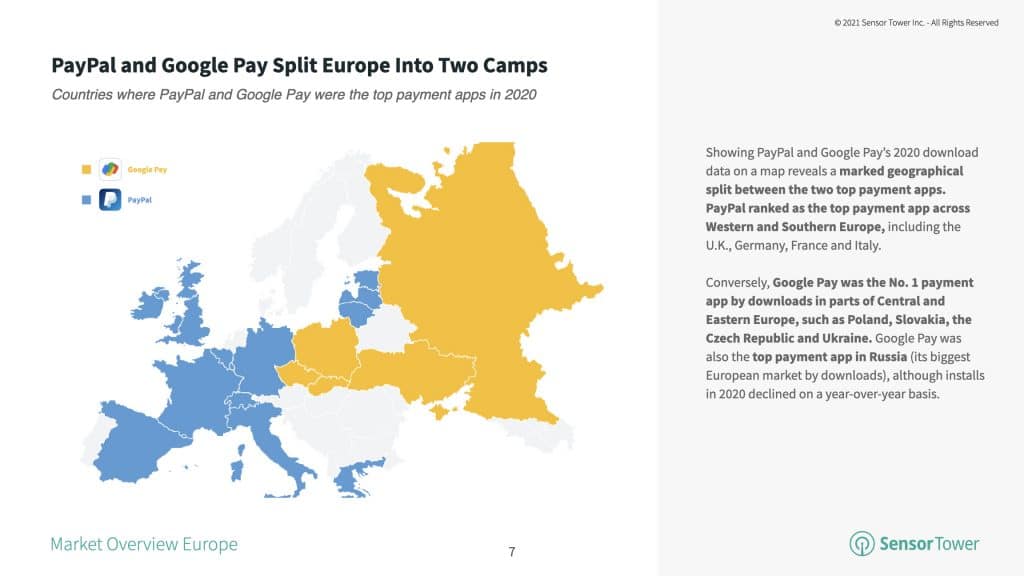 The company notes that there was a shift in Google Play and PayPal's audiences in the region last year and PayPal became more popular in Eastern Europe. In 2020, it's downloads rose by 191% Y/Y and reached 365,000 in Romania and 156% Y/Y to 600,000 in Ukraine.
---
Also Read: US Mobile payment app users will surpass 100 million in 2021
---
Meanwhile, PayPal's monthly downloads across Europe's Play Store and App Store rose 27% to 1.9 million in April 2020 from 1.5 million generated in January, largely thanks to the pandemic.
At the same time, Google Pay installs decreased by 38% to 1 million from 1.6 million.
---
Also Read: PayPal now allows US customers to pay with Bitcoin, Ethereum and Litecoin
---
Western Union was Europe's no.1 money transfer App in Q1
While other money transfer apps like Wise also saw growth in downloads, Western Union was the most popular money transfer app in Europe in the first quarter of this year, Sensor Tower found.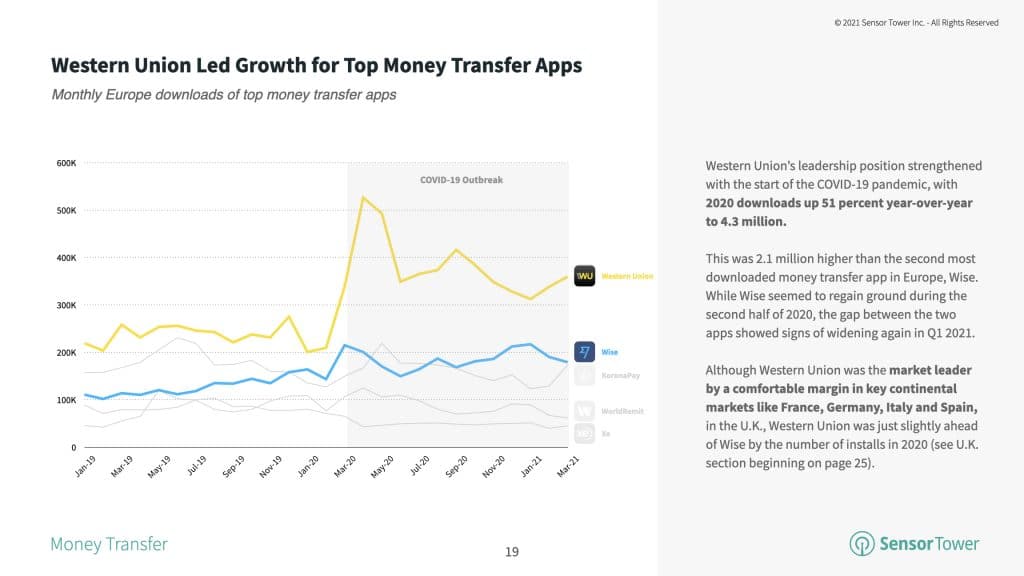 European downloads of the app, which is quite popular in France, Germany, Italy and Spain, increased by 51% year-over-year to 4.3 million last year.