Google released the first developer preview of Android 12 last week. Following the release, the developers have started to explore the features of Android 12. The latest news reveals that Android 12 will bring radical changes and that users can use brand new widgets in this version.
According to documentation reviewed by XDA, Android 12 will introduce Conversation widget that highlights missed calls, recent messages, and activity statues. The widget added to SystemUI reveals that all Android 12 users can benefit from the widget. In addition, with this move, smartphone manufacturers who design Android 12-based interfaces will also have their jobs easier.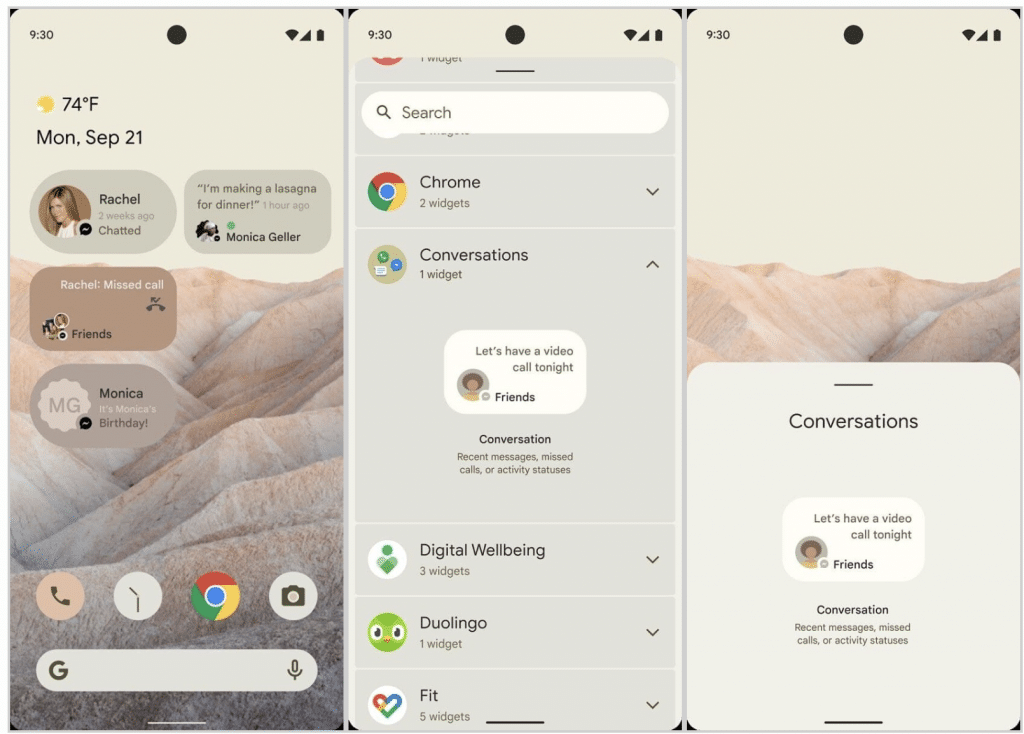 The conversation widget, which was revealed by reverse engineering processes applied to Android 12's codes, seem to bring a nice innovation to the home screens of users. Widget, which will be appreciated by users who especially like designs with soft corners, can be added to any part of the screen and will allow users to have their last messages, missed calls and information about the day's events.
The widget in question will not be the only innovation of Android 12 in this regard. The developers who examine the code say that in this operating system, you can find widget stacks similar to iOS. However, XDA says its implementation is far from complete. The upcoming Android 12 developer beta releases may help us learn more about these widgets.