A new report from Gaming in Turkey (GIT) revealed that 81% of adults living in Türkiye now play at least one mobile game.
According to Turkey Game Market 2022 Report, 51% of Turkish mobile gamers are male and 49% are female. While the majority (44%) of gamers in the country are in the 30-49 age range, those aged 30-49 account for 37%, and the 50-65 age group make up the remaining 19%.
72% of all gamers said that they play mobile games on a daily basis, with an additional 22% playing a few times a week. Furthermore, the report shows that 41% of players spend more than 10 hours each week playing games on their mobile devices.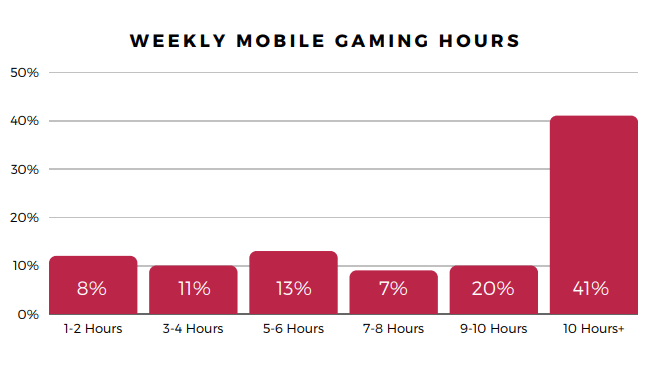 Most popular mobile game categories in Türkiye
The report also revealed the most popular mobile game genres among players in Türkiye.
In terms of downloads, Hypercasual is the leading category in the country with over 637 million downloads, followed by Simulation (356.3M) and Action (195.1M) respectively.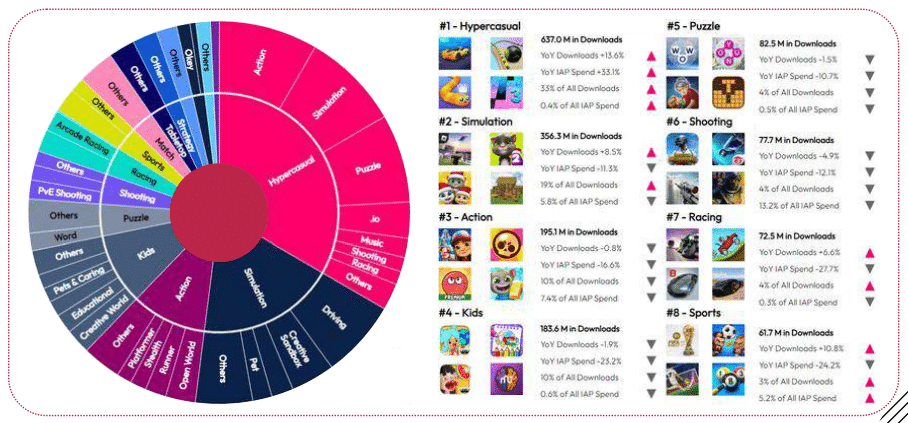 When it comes to consumer spending, Strategy took the No.1 spot generating $100.3 million in in-app purchase revenue, followed by RPG ($75.4M) and Casino ($67.5M).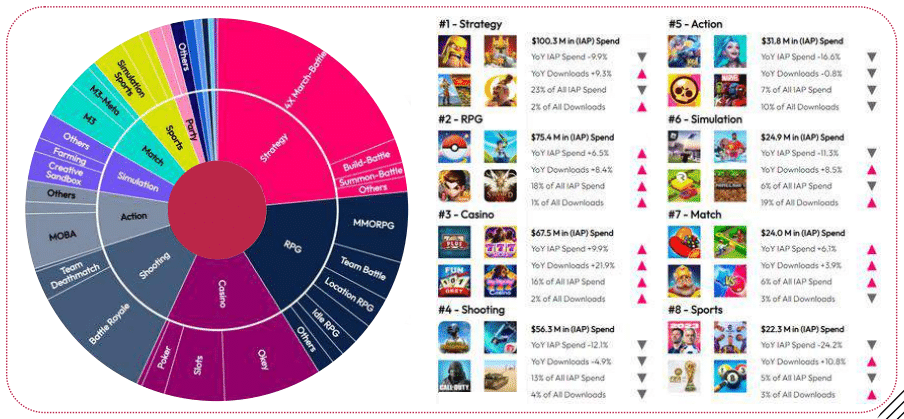 Feel free to check out GIT's report for more details, and explore our website for more reports like this.